Season's Readings: Inside Supply Management®'s Best of 2022
December 21, 2022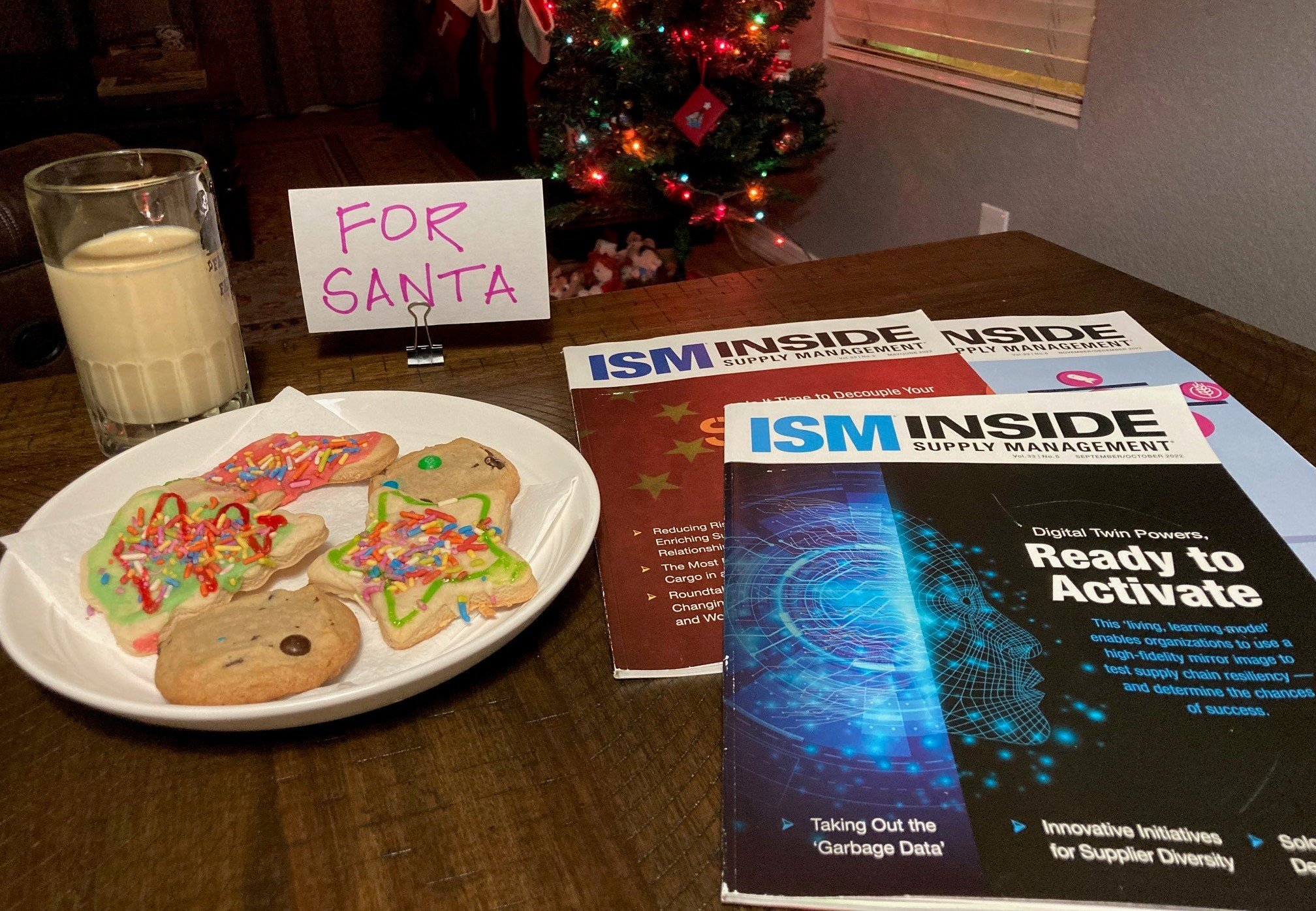 For most supply management professionals, 2022 was yet another year as strenuous as any in their careers, as the coronavirus pandemic continued to provide unique challenges, some competing and seemingly contradictory.
For example, while supply chain issues eased as the year progressed, organizations still dealt with long lead times for critical materials. Manufacturing companies got relief on prices, services businesses not so much. Many companies continued looking high and low for qualified employees, while others had layoffs late in the year. And as retailers dealt with an inventory glut and factories worked on backlogs, some businesses struggled to replenish their stocks.
In fact, the last 12 months have been so eventful that for Inside Supply Management®, one writer wasn't enough to summarize them. For our November/December issue, we asked six supply chain leaders to share their insights on how supply managers helped their companies weather the storms of 2022 — and the finished product, "A Year of Volatility and Rebalancing," is one of our favorite pieces of the year.
Which brings us to an annual ritual in this space.
At the end of business on Friday, Institute for Supply Management® (ISM®) begins its end-of-year close; we'll be back on January 3. Before we go, Inside Supply Management® presents its seventh annual "holiday card" to readers: work from the previous 12 months that we're most proud of.
In addition to the year-in-review feature, these articles from the magazine (available to ISM members) and Inside Supply Management® Weekly e-newsletter (available to all readers) are worth revisiting or discovering in case you missed them:
"Breaking the Supply Chain Shackles," March/April issue. Forced labor has been prevalent in the world's fields, factories and fisheries, but amid strengthening legislation, 'now is the time' for companies to limit or eliminate an abhorrent practice from their product pipelines.
"Risk Reduction Through Relationship Enrichment," May/June issue. Such measures as virtual and hybrid working models, collaboration and innovation, and increased supplier visibility can help organizations manage disruption — and humanize connections.
"Digital Twin Powers, Ready to Activate," September/October issue. Still an emerging capability, this 'living, learning model' enables organizations to use a high-fidelity mirror image to test supply chain resiliency — and determine a plan's probability of success.
"Firefighting and Frayed Nerves," November/December issue. After more than two years of walking a tightrope to keep products — and their companies — moving during the pandemic, many procurement professionals are feeling the 'PTSD' of supply chain burnout.
Our Inside Supply Management® Weekly e-newsletter was on the scene as President Joe Biden visited an under-construction semiconductor fabrication plant in Phoenix to tout that "American manufacturing is back." COVID-19 continued to define much of our work, especially how lockdowns and factory closures in China impacted supply chains.
With employment a top-of-mind issue at many companies, we examined how engagement, even if informal, can help retain workers. Another article detailed how cargo theft has become more sophisticated — and an end-to-end supply chain problem. And with environmental, social and governance (ESG) standards becoming more prevalent, we looked at strategies companies can deploy to improve their ESG readiness.
Also, the ISM® Report On Business® Roundups continued to gauge reaction to the monthly releases of the Manufacturing PMI®, Services PMI®, and Hospital PMI® data, and The Monthly Metric kept examining analytics that help supply managers make critical decisions.
Finally, we'd like to express appreciation to talented guest authors that contributed throughout the year, including Suzanne Weston, partner, program strategies at IW Consulting Group; her specialization is supplier diversity; a team of researchers at Boston Consulting Group, the global management consulting firm; and analysts from ResourceWise, a Charlotte, North Carolina-based provider of natural-based commodities data and research.
When the staff of Inside Supply Management® returns to work, we'll put the finishing touches on a January/February issue that is annually one of our favorites. It's our yearly economic outlook issue, with an overview of the U.S. economy and feature articles on two nagging supply chain challenges: labor and inventories. Also, two new columns will debut.
We wish you happiness, safety and the best of everything this holiday season. See you in 2023.