On-Site Auditing and Five Strategies for ESG Readiness
November 29, 2022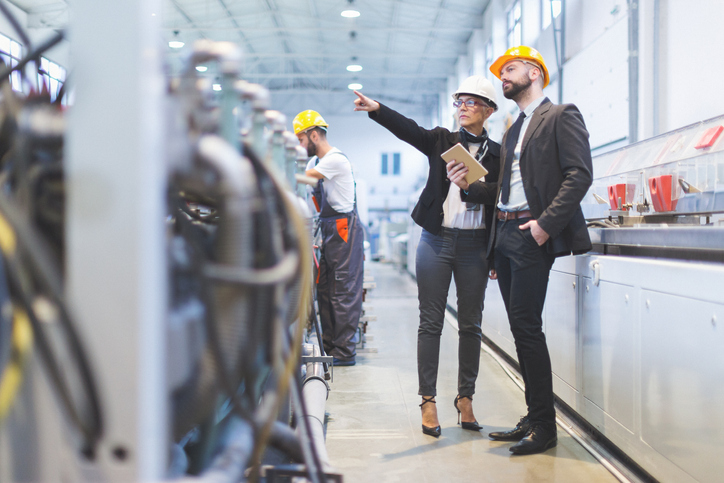 Preparing for environmental, social and governance (ESG) requirements is creating a new sense of urgency for already overworked businesses, government agencies, procurement officers and logistics practitioners.
Essential to these preparations is the need to validate operational and supply chain information on ESG topics and use this information to demonstrate improvement in ESG performance. On-site assessments, such as audits, are one commonly-used tool for companies to measure and report on ESG practices in their operations and supply chains.
The conversation around ESG continues to evolve, as "the U.S. and the United Kingdom (U.K.) have announced their intentions to regulate the ESG market," says Jon Hancock, CEO of Sedex, a global sustainability data and technology company. As such, tighter regulation for investors and ratings agencies is likely, he says, "which could affect what ESG information companies are asked to provide."
Seemingly overnight, ESG could become a heavy burden for supply management organizations and procurement professionals without an ESG readiness plan in place. With each supply tier containing the potential to impact ESG performance, a readiness plan needs to include increased on-site visibility and accurate data on ESG practices across supply chains.
ESG Readiness and Transparency Run Parallel
Company stakeholders and shareholders demand verifiable information. Real-time accurate data helps paint a detailed picture of what is and what isn't, highlighting workflow gaps, overlaps and inefficiencies that affect the bottom-line. ESG requirements often demand these same insights through the lens of sustainability and responsible business operationality.
Integrating ESG readiness into business, sooner than later, enables more precise and actionable insights across the supply chain, Hancock adds, bringing benefits from tier-to-tier.
"Regular evaluation and site-specific assessment are necessary to meet ESG requirements," he says. To build true transparency and understand the full spectrum of a supplier's ESG performance, it's essential to get on-the-ground insight through tools such as site audits.
These activities also facilitate other business objectives, such as helping companies to protect against disruption — for example, using ESG risk assessments to target preventative action.
Five Strategies for ESG Readiness
These strategies are essential to creating an ESG-readiness initiative, Hancock says.
1) Adopt a holistic strategy to streamline efforts, maximize efficiency and unlock cross-functional benefits. By gathering and managing key data on suppliers, practices and work sites from across various departments, required visibility for ESG reporting is made easier, he says.
2) Harness the power of data and technology to analyze global supply chains and drive sustainability solutions. Using the right data held through an intelligent, innovative, single source efficiently provides on-point analysis to draw actionable insights and accurate reporting. Used well, the right data can defend a company against accusations of greenwashing, and is a powerful proof point for investors, customers and the media, Hancock says.
3) Conduct regular risk assessments to enable — and demonstrate — risk-based prioritization, maximizing time and cost efficiencies to where risks and impacts are highest or most widespread. Investors and governments expect companies to show that they've carried out this prioritization activity, Hancock says. With regular risk analysis, companies ready for supply chain disruption with quicker response and greater agility, he says.
4) Monitor relevant regulations and legislation. Get ahead with effective preparation. Meeting ESG requirements helps mitigate risk of negative industry reputation and imposed penalties from potential non-compliance with a growing number of supply chain and corporate sustainability laws.
5) Collaborate to drive improvement. Businesses can drive positive change more effectively by working together with other organizations. Collaborate with industry peers and address shared challenges in businesses sourcing from the same regions. Have honest, transparent discussions with suppliers about how to improve ESG performance.
ESG readiness requires companies and their supply chains to accept new practices, working more closely together to enable numerous benefits, Hancock says. "Nurturing supplier relationships to drive ESG performance across a supply chain contributes to many related business benefits, including better risk management, leaner environmental footprints, increased supply chain resilience, and operational efficiency," he says.
(Photo credit: Getty Images/Danchooalex)