View The Current Issue
Built around a diversity theme, this issue features a cover story that delves into how focusing on talent and supplier diversity and inclusion helps organizations build value. Additionally, learn how Honeywell is expanding its supplier diversity program and about the ISM Diversity and Inclusion Pledge. Other articles include the annual economic outlook and a look at the advantages of taking a systems approach to technology implementation.
Go To Issue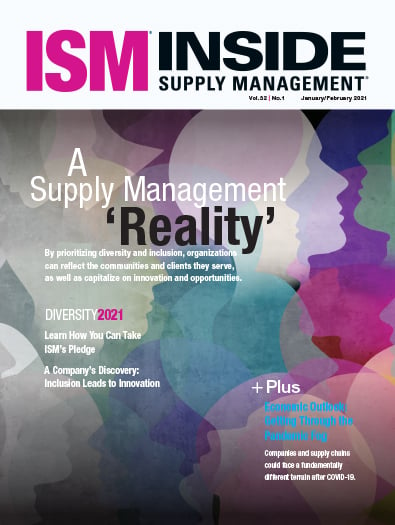 Inside Supply Management Magazine
Outcomes Matter. ISM News Can Help.
Inside Supply Management® is a leading publication for those within the procurement/sourcing and supply chain profession. Our magazine covers essential news, innovative trends, ISM Report On Business® coverage, research analysis, leadership profiles, career strategies and much more.
Our digital magazine is an exclusive benefit for ISM members, delivering important knowledge and information that are critical to your success. The magazine goes in-depth on topics and personal stories about the professional community and the trends impacting them. We publish the magazine 6 times per year in both print and digital.
Our e-newsletter is open to the entire professional community. It is delivered every week focusing on hot topics, new research releases and immediate updates to keep supply management professionals informed. Subscribe to get updates below.
Most Recent Articles
Sue Doerfler

Dan Zeiger

Dan Zeiger
Popular Articles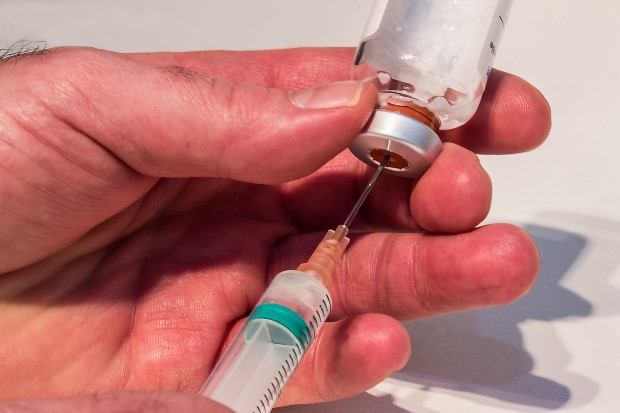 Hannah Bai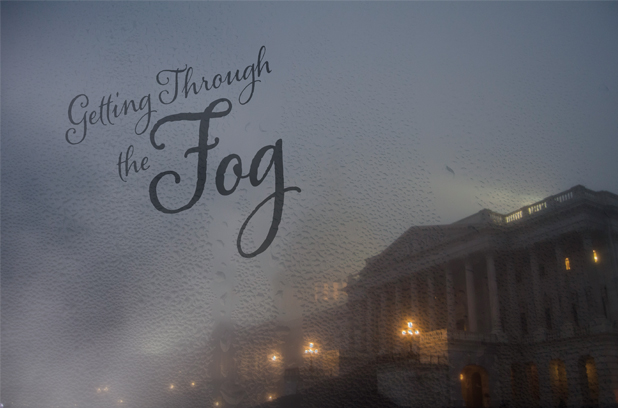 Dan Zeiger

Sue Doerfler

Dan Zeiger

Victor E. Sower, Ph.D., CQE, Pamela J. Zelbst, Ph.D., PMP, Mahdi Safa, Ph.D., Kenneth W. Green, DBA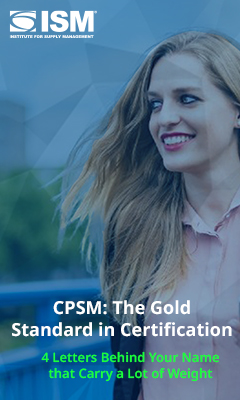 Must Reads From All Issues
Volunteer as an Author, Help with an Event or Join our ROB Panel
Volunteering is a great way to connect and give back to your profession. Learn more about all the opportunities available to volunteer and share your skills and talent.
Learn More
Are You Looking for Individual Membership?
Looking to get more magazine? ISM membership has it's benefits including access to member-exclusive issues of the magazine. Learn more about all the benefits of joining the community.
Access Member Info