View The Current Issue
This issue of Inside Supply Management® reviews the challenges, trends and successes that are top of mind for supply chain organizations. Read about how reverse logistics is shifting to a value-oriented approach in the cover article and how Argentina plays a role in the lithium supply chain of the future in another feature. A third feature touches on continuing supply chain cybersecurity risks, while the fourth article is a first-hand look at a rural hospital's unique approach to supply chains that has applications for other organizations.
Go To Issue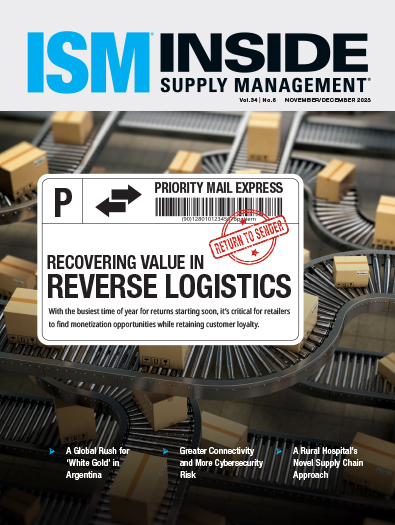 Inside Supply Management Magazine
Outcomes Matter. ISM News Can Help.
In Inside Supply Management®'s annual technology, data and analytics issue, learn how artificial intelligence (AI) and generative AI are on track to revolutionize procurement — including tips for using such tools, how to avoid potential risks and how DuPont is using generative AI. You'll find highlights of Institute for Supply Management®'s (ISM®) 2023 Data and Analytics Study, which examines the caution flags on the data speedway. Another feature delves into anticipating the next era of wartime supply chain strategies.
Our digital magazine is an exclusive benefit for ISM members, delivering important knowledge and information that are critical to your success. The magazine goes in-depth on topics and personal stories about the professional community and the trends impacting them. We publish the magazine 6 times per year in both print and digital.
Our e-newsletter is open to the entire professional community. It is delivered every week focusing on hot topics, new research releases and immediate updates to keep supply management professionals informed. Subscribe to get updates below.
Most Recent Articles
Sue Doerfler

Dan Zeiger

Charlotte de Brabandt, DBA
Popular Articles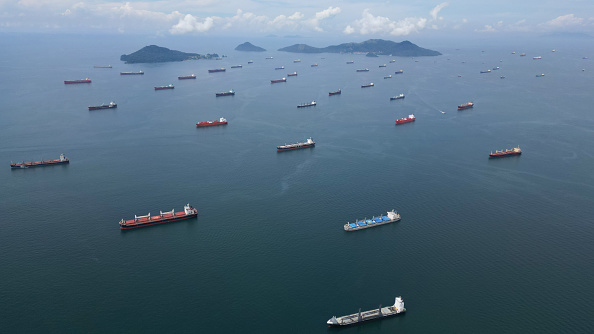 Sue Doerfler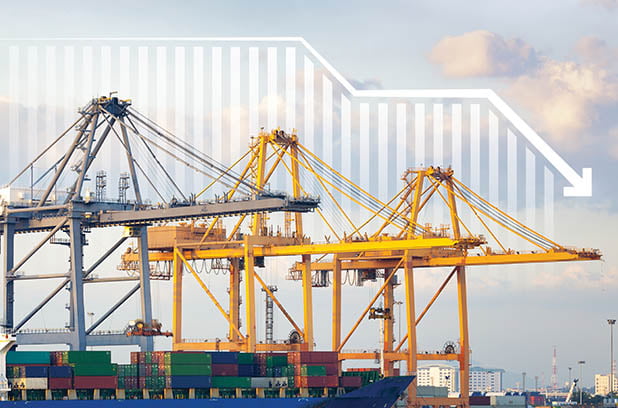 Dan Zeiger

Dan Zeiger

Melanie Stern

James Kirby Easterling, DBA, Tanner H. Hayes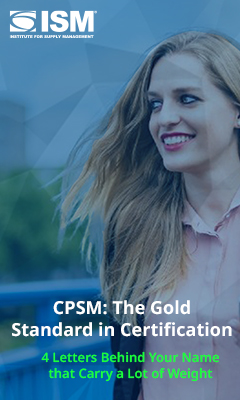 Must Reads From All Issues
Volunteer as an Author, Help with an Event or Join our ROB Panel
Volunteering is a great way to connect and give back to your profession. Learn more about all the opportunities available to volunteer and share your skills and talent.
Learn More
Are You Looking for Individual Membership?
Looking to get more magazine? ISM membership has it's benefits including access to member-exclusive issues of the magazine. Learn more about all the benefits of joining the community.
Access Member Info