MEASURE WHAT MATTERS
ISM's Capability Models and Assessments help organizations create talent development and organizational maturity roadmaps, enabling growth and providing opportunities to impact bottom-line costs and top-line revenues.
Learn More
More than
50k
ISM members worldwide.
Supply Management News & Reports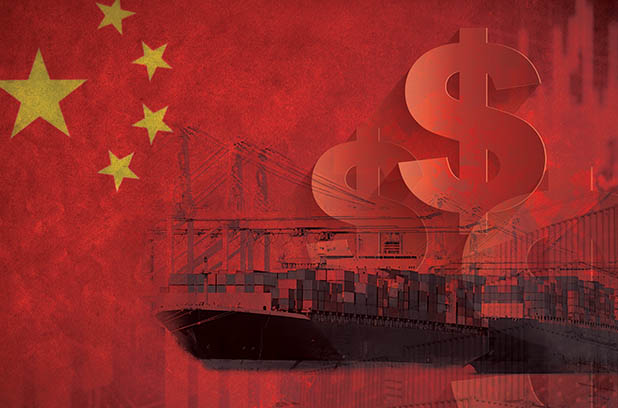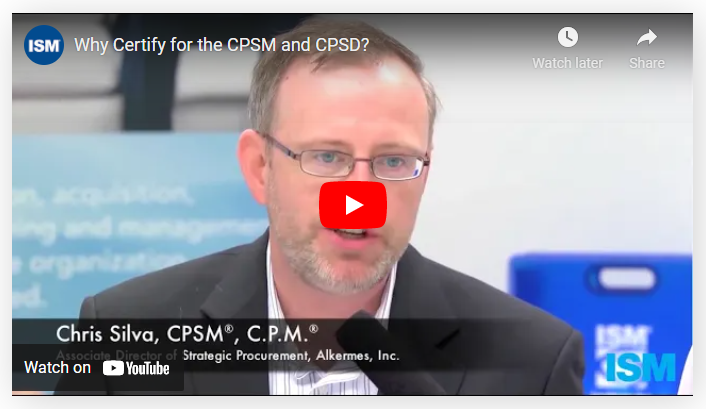 Upcoming Education
June

30

2022

MEMBER WEBINAR

The ISM Report On Business® makes the news each month with its Manufacturing and Services PMI® Indexes. The Report On Business® has been a reliable indicator of economic conditions for more than 80 years. Twice each year, in the spring and in the fall, the Report On Business® issues its Semiannual Economic Forecast. This year the Spring 2022 Semiannual Economic Forecast was issued at ISM World 2022 annual conference in May.

This interactive presentation will provide background on and expert analysis of the Spring 2022 Semiannual Economic Forecast by the Chairs of the Business Survey Committees for both the Manufacturing PMI® and the Services PMI®. The presentation will also discuss how best to leverage the data from a procurement leader's standpoint, as well as how to use it within your team to improve strategic decision-making.

Jul-Aug

11-12

2022

GUIDED LEARNING

Get prepared for the Supply Management Core exam with ISM's Guided Learning course. Designed with today's busy professional in mind, this comprehensive, self-paced course will provide a deep understanding of core supply management competencies and set you up for success on the exam.

July

12-14

2022

Legal issues play a significant role in the supply management profession. It's essential as a supply management professional that you have a strong understanding of the legal concepts that impact your role and work. This course will provide you with a broad and necessary understanding of the legal concepts that impact our profession. It is a "must attend" course for today's modern supply chain professional. From ethics to e-commerce, legal issues play a key role in the supply chain, and you need to have a strong grasp of these roles. This supply management education course will help professionals understand the laws that affect their work with suppliers and customers. It will examine various aspects of contract law, international contracts and electronic communications. Gain a solid understanding and legal foundation to better protect yourself and your organization.

July

12

2022

MEMBER WEBINAR

Join the executive leaders from ISM and Resilinc as they come together as part of a quarterly series to discuss the latest and emerging risks impacting global supply chains. In July, topics such as commodity shortages, inflation, impacts from the Ukraine and Russia war, and financial health of the economy with the prospect of a recession will be addressed. ISM CEO Tom Derry and Resilinc CEO Bindiya Vakil will also provide insights based on respective data and research from both organizations.

July

14

2022

Join the Women's Supply Management Community in this dedicated refresher to help optimize your professional presence and networking skills. Debra Boggs, the Co-Founder of D&S Professional Coaching and executive resume writer, will guide attendees through a series of best practices to avoid pitfalls in resume writing and interviewing, as well as tips to ensure your LinkedIn profile stands out.

*ISM membership is not required to attend this panel. All are welcome.
Corporate Program
Increase the agility and broaden access to education, tools, research and more for your supply chain team. ISM offers programs for organizations to help provide a framework for continuous learning and access to valuable membership resources and products 24/7/365
Get Team Building Info
Are You Looking for Individual Membership?
Joining the ISM community gets you access to education, tools, research, events as well as a network of peers who face and solve for some of the same challenges you encounter. Invest in your own professional agility.
Access Benefits Info