ISM'S CYBER SALE
November 28 – December 9
Elevate your supply management skills and take advantage of the discounts available during ISM's Cyber Sale from November 28 - December 9. Save on select certification and education products.
Start Saving
Members Save
2x
More on Sale Items
Supply Management News & Reports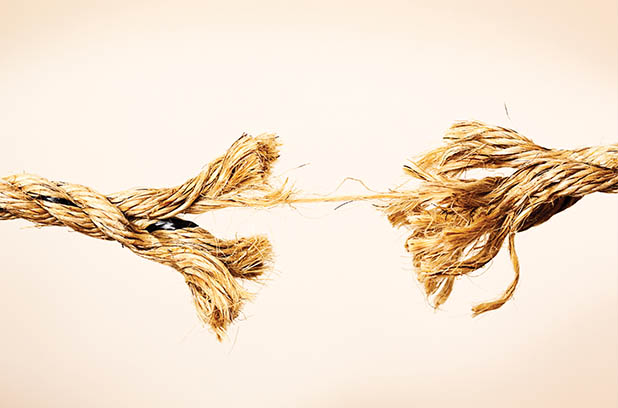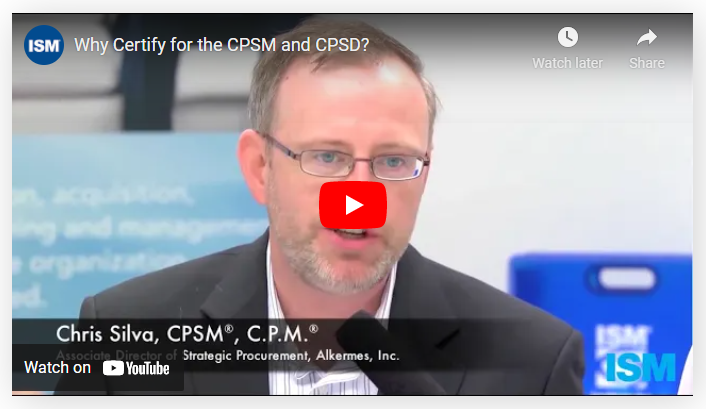 Upcoming Education
December

06-08

2022

VIRTUAL CLASS

Many supply chain professionals learn the basics of contracting on the job. However, to advance in your profession, you'll need to develop more sophisticated contracting skills. This supply chain management course will provide you with advanced contracting know-how to progress in your career and take on new challenges. In this "beyond the basics" contracting course, you'll build upon your existing contract knowledge and take it a step further by focusing on how to construct effective customized agreements. For hands-on practice, you'll review numerous contract clauses and their uses in various situations, including services, software, construction and e-commerce. This course will also address contracts from a global perspective to prepare you with global contracting skills, an in-demand skill set. To ensure this course is applicable to your specific role, you're invited to have copies of your contracts for reference during the program.

December

06

2022

Join Zycus Inc (zycus.com) and ISM in this virtual event to gain practical insights & pragmatic approaches from senior procurement leaders, practitioners, and thought leaders on how you can set the procurement priorities for the next year to achieve breakthrough performance.

As procurement leadership undertakes the planning process for 2023, CPOs and the procurement teams are dabbling with multiple competing priorities. From Cognitive Procurement solutions enabling better decision-making, and artificial intelligence (AI) and machine learning (ML) automating mundane, repetitive tasks, to the emerging next-gen technologies that drive major changes in how organizations operate and procure.

This demands a radical shift in outlook to design a perfect Procurement agenda to reinforce itself as a center of gravity for value creation and strategic leadership from being a mere enabling function.

While Procurement functions need to build a strong relationship with Tier 1 suppliers and develop capabilities aligned to Environmental, Social, and Corporate governance (ESG) goals, Enterprises need to develop core capabilities (data quality, data governance, in-house skills & competency, and change management) to derive maximum value from the implementation of next-generation procurement technologies.

December

13

2022

VIRTUAL CLASS

Analyzing financial data, using benchmarking metrics and supply data to understand a supplier's financial situation and market position, help ensure your organization can develop and execute an appropriate supplier engagement strategy. Learn how to analyze supplier financial health to protect your organization.

January

10-11

2023

VIRTUAL CLASS

If the thought of unseen risk lurking along your global supply chain keeps you up at night, then this course is for you. It's impossible to eliminate all risk, but you can prepare for it by learning to identify it, analyze it, anticipate its impact and determine its probability. This must-attend seminar will help you in your quest to reduce and mitigate risk and will give you a solid understanding of risk analysis, managing risk, compliance and execution. Excel based tools and templates will be provided for weighted risk factors, financial impact and probability analysis.

Joseph P. Gallagher, CPSM, C.P.M., A.P.P.

January

12

2023

MEMBER WEBINAR

Join the executive leaders from ISM and Resilinc as they come together as part of a quarterly series to discuss the latest and emerging risks and disruptions impacting global supply chains. ISM CEO Tom Derry and Resilinc CEO Bindiya Vakil will also provide insights based on respective data and research from both organizations.
Corporate Program
Increase the agility and broaden access to education, tools, research and more for your supply chain team. ISM offers programs for organizations to help provide a framework for continuous learning and access to valuable membership resources and products 24/7/365
Get Team Building Info
Are You Looking for Individual Membership?
Joining the ISM community gets you access to education, tools, research, events as well as a network of peers who face and solve for some of the same challenges you encounter. Invest in your own professional agility.
Access Benefits Info