May 2023 Services ISM® Report On Business®
Read More
Supply Management News & Reports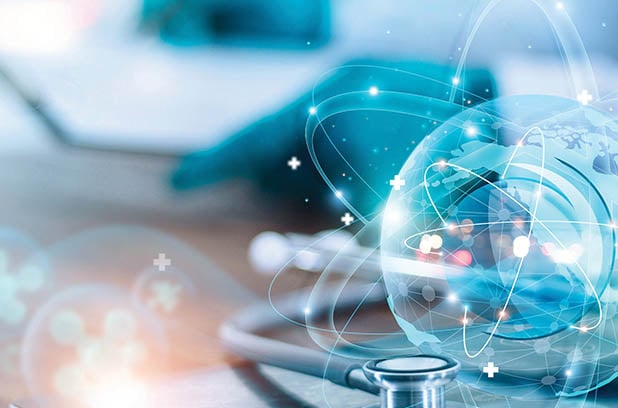 Read More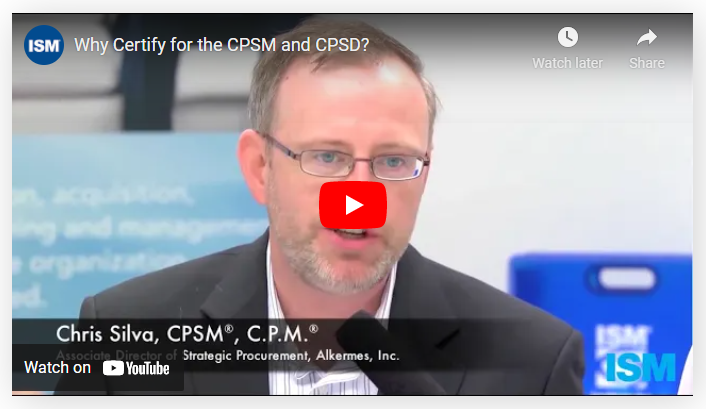 Upcoming Education
May-Jun

15-16

2023

GUIDED LEARNING

Get prepared for the Leadership and Transformation in Supply Management exam with ISM's Guided Learning course. Designed with today's busy professional in mind, this comprehensive, self-paced course will provide a deep understanding of core supply management competencies and set you up for success on the exam.

June

07-08

2023

VIRTUAL CLASS

It's a given that contracts will be part of any construction project. If you have responsibility for this area, this contracting training will provide you with very specific information to help you succeed in this function. This supply management course will focus exclusively on the legal environment and aspects of contracting for construction projects. You'll have two full days to dive into contract formation, performance, remedies and agency relationships – all reviewed in the context of construction projects. Be sure to have copies of your contracts for reference during the program, so you leave with practical application and experience relevant to your organization. This is a must-attend workshop.

William D Agee JR, C.P.M.

June

15

2023

For the Women's Supply Management Community, this meeting will be an opportunity for our four Committees to report out and discuss progress based on the community's goals. If you're affiliated with the women's community, interested in getting involved or want to learn more, please join us for this interactive session.

*ISM membership is not required to attend this meeting. All are welcome.

The following Committees will come together for this update.

Recruitment and Rebranding Supply Management
Mentorship Program
Community Structure and Growth Strategy
Addressing Women's Challenges (Including Unconscious Bias)

June

19-30

2023

GUIDED LEARNING

This course has been designed for Certified Professional in Supply Management® (CPSM®) designation holders who would like to assist others as they prepare for their CPSM exams. This course will cover best practices in the educational and association fields, including ISM's vision for the CPSM, adult learning theory, ADDIE Model, Engaging and motivating learners, updates to exam specifications and candidate courseware. Upon completion, instructors are granted a qualification status demonstrating they have made the commitment of excellence. Eligible instructors must have a current CPSM certification. Instructors will also receive the CPSM 2018 Instructor Courseware to deliver their own workshops. This course is worth 10 CEH's.

This is a two week online course with 3 live webinars. If you are not to attend live they are also available ON-Demand after the live event.

Monday- June 19th, 2023 from 2:00-3:00 PM EST

Friday- June 23rd, 2023 from 2:00-3:00 PM EST

Friday- June 30th, 2023 from 2:00-3:00 PM EST

June

20-21

2023

VIRTUAL CLASS

Are you ready to maximize your supplier performance and supply management negotiation skills? This supply management course will provide you with new knowledge on how to develop effective performance-based statements of work (SOW) to improve your performance with suppliers. Get strategic and practical insight into SOW that aren't just theoretical but will result in more successful contracts. During the two-day intensive supply management training, you'll explore specific tools and techniques and examine common mistakes – and, most importantly, learn how to avoid them. You will gain hands-on experience using actual case studies and Q&A sessions. If your organization seeks to maximize supplier performance and it is one of your functional responsibilities, you won't want to miss this practical and applicable course.
Corporate Program
Increase the agility and broaden access to education, tools, research and more for your supply chain team. ISM offers programs for organizations to help provide a framework for continuous learning and access to valuable membership resources and products 24/7/365
Get Team Building Info
Are You Looking for Individual Membership?
Joining the ISM community gets you access to education, tools, research, events as well as a network of peers who face and solve for some of the same challenges you encounter. Invest in your own professional agility.
Access Benefits Info