March 2021 Hospital ISM® Report On Business®
Read More
Supply Management News & Reports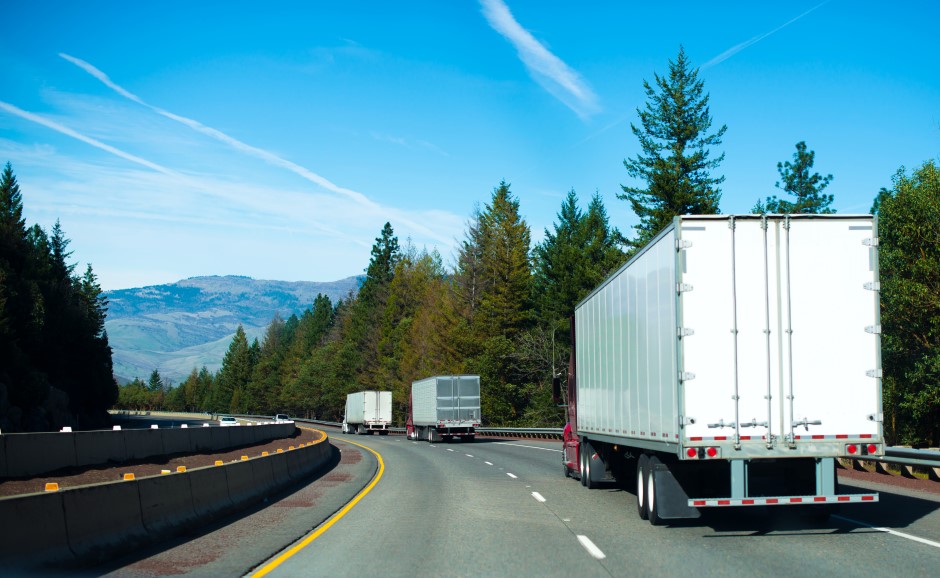 Upcoming Education
April

13-14

2021

VIRTUAL CLASS

Procurement is an organizational function that covers a multitude of business functions. This includes specification development, value analysis, supplier market research, negotiation, buying activities, contract administration and inventory management. This course will provide a holistic approach to managing your supply chain and drive strategic value to impact both bottom-line costs and top-line revenues.

April

14

2021

VIRTUAL CLASS

In this ISM Virtual Learning supply management course, you'll learn how to prioritize and manage different types of relationships. Upon completing this foundational supplier management course, you will understand how alignment between organizational strategy and supplier performance provides a critical path to success. An ISM subject matter expert will show you how the value of strong relationships will greatly enhance your intended expectations as well as how this newfound skill will help you advance in your career.

April

15

2021

MEMBER WEBINAR

34-percent of 250 supply management leaders spanning 25 industries highlighted information misalignment, both in communication expectations and system disconnects, as one of the top issues holding team's back from achieving their goals.

Leaders have an amazing opportunity to continuously adjust supply chain metrics as the world and data changes more frequently to enable better business outcomes. Refinements to our supply chain strategy metrics, in some cases even small ones, can empower our teams to accelerate results.

A major part of Industry 4.0 is harnessing offline data to gain valuable insights that can be used to improve operations. Today, teams can receive real-time information up and down the value chain, and act on it more quickly with powerful automated software dashboards.

In this webinar, we will demystify the buzz words and share practical proven actions you and your team can take to craft plays that empower your team win the future.

April

20-22

2021

VIRTUAL CLASS

When it comes to contracting, understanding supply chain terms and conditions is an essential part of the job. This skill is so critical that without it, supply management professionals can place their organization in jeopardy. This popular and essential supply chain course thoroughly addresses many of the standard terms found in most contracts and also examines the impact of electronic purchasing. Discussions delve into key terminology, clauses that can be used in drawing up agreements, and examples of contract language. As with all our supply management courses, you will have the opportunity to put your knowledge into action. In this course, you are encouraged to bring your own contracts, clauses, and/or purchase orders for review and hands-on practical learning and application.

April

28

2021

The world is changing at a rapid pace; what was new, better, and different a year ago is already obsolete. Periodicals, trade journals, and industry leaders are all advocating the new, the better and the different but what does this mean for us as supply management practitioners? This session will identify what these tools of the "future" are, when they best can be applied and how practitioners can stay at the forefront of technology. The COVID-19 Pandemic allowed tools we have had for years, like remote access, online learning, and e-negotiation, to be utilized like never before. The same applies to business analytics, Big Data, Data Mining, as well as Artificial Intelligence. Now, we are embracing and using more tools to avoid shortages, improve materials planning, delay or abate future price increases. We are placing more confidence in the computers' ability to assist if we develop the right questions and parameters. If you're ready to embrace the "latest and greatest" and accelerate your decision-making to the benefit of your organization, this course is for you.

William D Agee JR, C.P.M.
Corporate Program
Increase the agility and broaden access to education, tools, research and more for your supply chain team. ISM offers programs for organizations to help provide a framework for continuous learning and access to valuable membership resources and products 24/7/365
Get Team Building Info
Are You Looking for Individual Membership?
Joining the ISM community gets you access to education, tools, research, events as well as a network of peers who face and solve for some of the same challenges you encounter. Invest in your own professional agility.
Access Benefits Info