Institute for Supply Management is closely monitoring the impact of the coronavirus outbreak on supply management. As your professional association, we know in times like these, we are stronger together.
This page is a centralized resource to gather news, resources and upcoming events centered on information you should know and education and research you can access on mitigating the risks impacting the supply chain today. We also invite you to join in the conversation and share your experience and questions through our social channels or by connecting with us at ask@ismworld.org.
ISM RESEARCH SAYS...
A fourth round of research around the impact of COVID-19 on supply chain was conducted between December 22, 2020 and January 11, 2021 with more than 770 respondents from our member and professional community. Below are some highlights.
64%
Of respondents reported longer lead times in China (down 13% from May 2020).
---
68% see longer lead times in Europe and between 40 – 54% from North American countries.
66%
Of respondents say they feel better about the next 12 months overall.
56%
Up from 49% of respondents from May 2020, report holding more inventory than usual.
8.9%
Increase in demand for products.
---
Revenue expected to increase 10% and CAPEX budgets to increase 7.8%.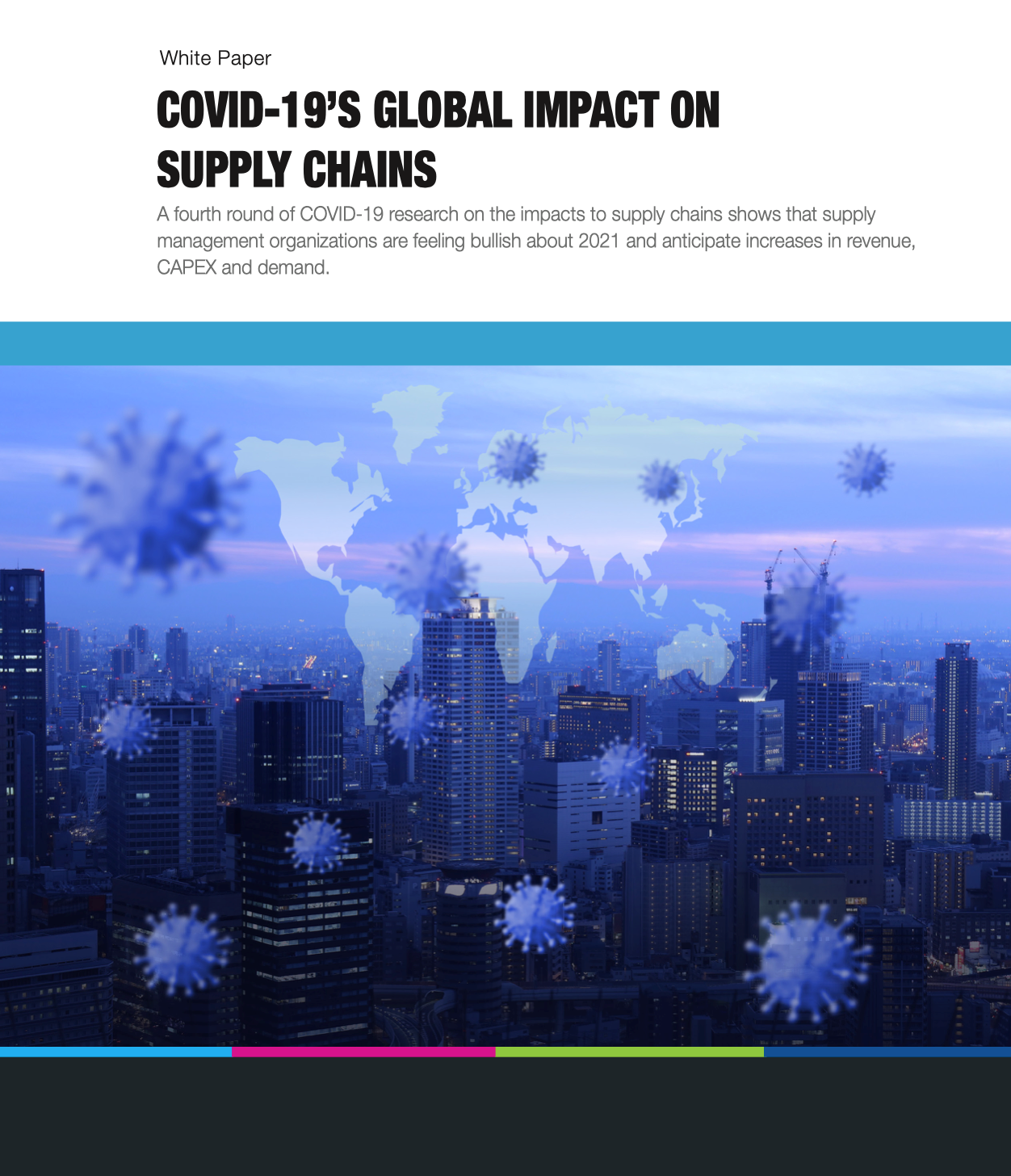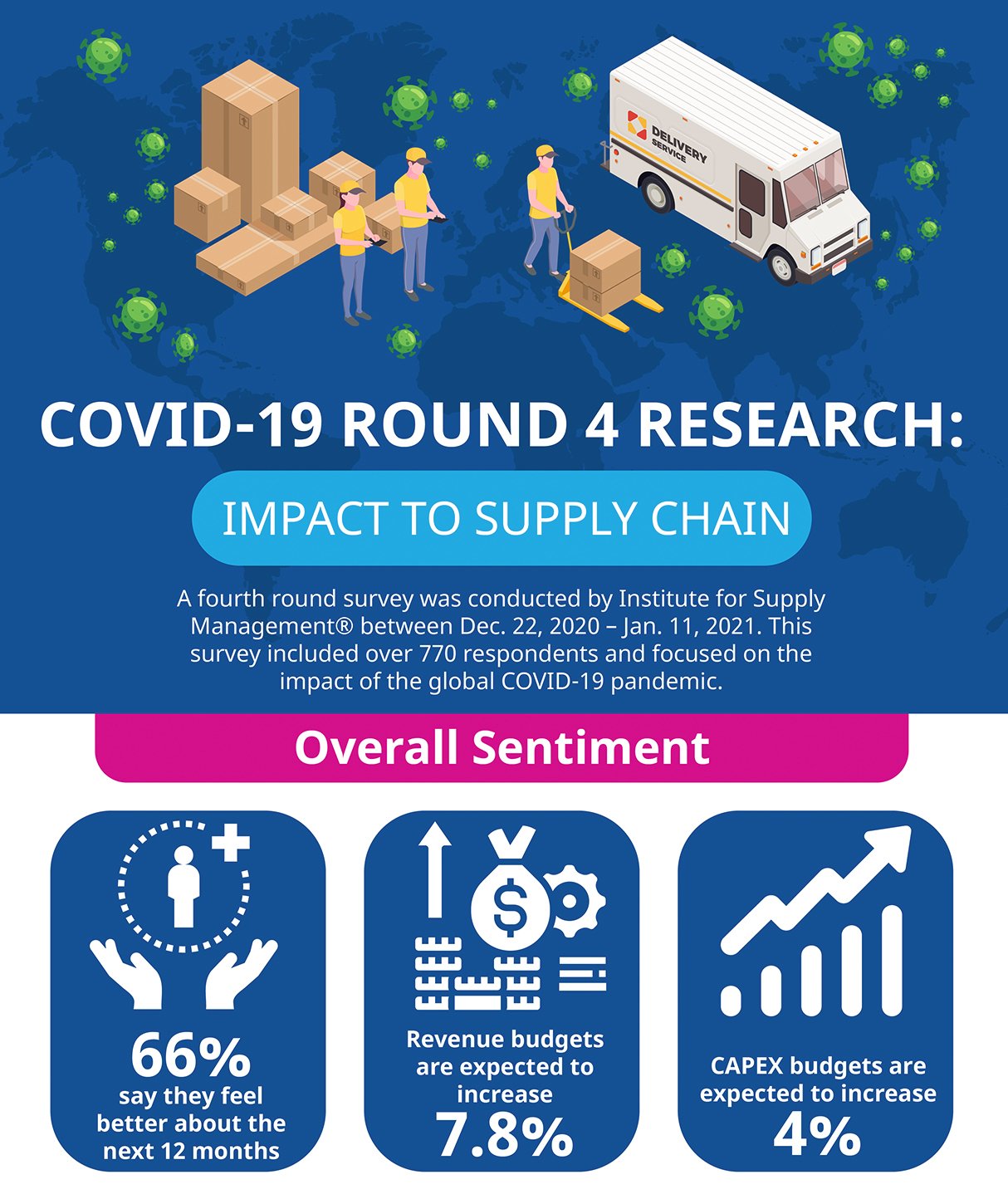 COVID-19 Round 4 Research: IMPACT TO SUPPLY CHAIN