ISM World 2022
May 22-25, 2022 | Orlando, FL
Get your seat for this world-class in-person and digital experience.
Register Today
Become a Sponsor/Exhibitor
Connect with supply management professionals to share your solutions.
Access Info
Become a Speaker
Thank you for all of your submissions! Our call for presentations has closed, but we are always looking to highlight thought leadership. Sign up for updates or submit to our call for content.
Access Speaker Info
ISM World Annual Conference
ISM World is Back in Person (and Virtual)
Offering the Best of Both Worlds with In-Person and Digital
The ISM World Annual Conference is a world-class event with the mission of providing an educational environment and experience that brings together thought leaders, supply chain and procurement professionals and the solution-driven suppliers that support them. ISM World focuses on the key topics that impact supply management professionals today and the trends that look to change the game in the future.
The supply chain continues to be the heart and focus of business and its impact on customers and the world. But, with these demands, comes the need for flexible options to meet the challenges put on your schedule and ability to travel. In 2022, ISM World offers you a smaller and more in-depth, networking rich in-person experience with an opportunity to also get break-out sessions on-demand. Or, if you can't travel, you don't have to miss the conference with our hybrid offering.
In either case, it's an event you can't afford to miss!
The in-person portion of the conference will be held at the beautiful Rosen Shingle Creek resort. Conveniently located 10 miles from the airport (MCO) and also a close proximity to both Universal Studios and Disney parks, this Spanish-style sanctuary offers a beautiful and quiet backdrop for the conference with easy access to all the magic Orlando has to offer. Attendees get the best of both worlds for the in-person conference experience.
Lower-level Room


(Floors 2-4)

Higher-level Room


(Floors 5 and above)

Rate: $229 per night + tax

Rate: $252 per night + tax

Reserve Room

Reserve Room
* Room rates are available while supplies last. View reservation link for details.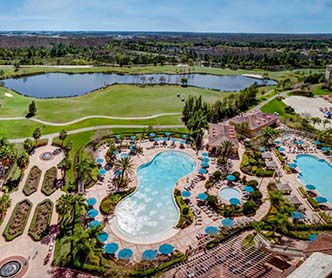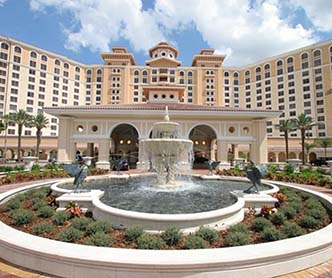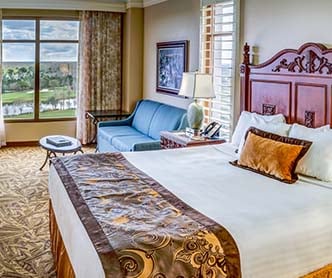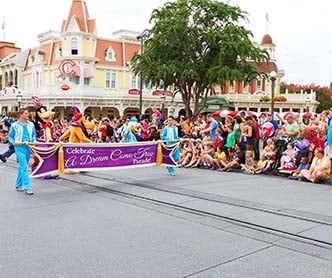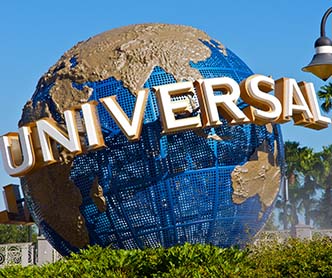 Agenda
Welcome Reception
May 22, 2022 | 6:00-7:30PM EST
Kick off the in-person conference with the opening welcome reception. Meet up with old friends and connect with new ones surrounded by the elegance of this Spanish revival style resort. Wander the conference space following fun food tasting and drink maps to experience international flavors and locally inspired cocktails.
Opening General Session with Keynote, Tim Mohin
MAY 23, 2022 | 8:00-10:00AM EST
The Opening General session kicks off your conference inspiration and education. This session includes an introduction from ISM CEO, Tom Derry, as well as an interactive session with our keynote speaker, Tim Mohin. Hybrid attendees can chat with the keynote just before the session and in-person attendees can submit their questions LIVE and have a chance to meet the speaker onsite. You will get energized and geared up to make an IMPACT at the conference and in your work after this powerful session.
How to Integrate Sustainability into Your Procurement Organization
May 22, 2022 | 10:00am–10:50 am EST
Eighty-five percent (85%) of organizations have publicly announced sustainability goals, while many of them still struggle with finding actionable ways to integrate sustainability. The presentation will be covering the following points: why should we integrate sustainability into supply management, recommendations from the EPA & EU for implementing sustainability into a supply base, proactive and strategic ways to integrate sustainability with your suppliers and what makes your presentation unique or compelling? You will walk away with tips and tricks on how to start, where to look, and how to manage the request for sustainability.
ISM World 2022 provides various options to fit your schedule and budget. Select from one of two in-person experiences or the hybrid option.
Want it all?
The all-access pass combines the best of both worlds. You get the in-person experience and time to dedicate to networking, supplier discovery and the breakout sessions you select to attend. In addition, you also get 90-day access following the conference to a library of the breakout sessions you may have missed at conference. You can watch on-demand 24-7 to fit your schedule.
25 CEHs
The in-person only experience gives you the opportunity to be face-to-face with thought leaders, peers and suppliers and have dedicated time to build your network and your expand your knowledge. Join fellow attendees on-site in Orlando.
15 CEHs
Can't attend the conference in-person?
The hybrid virtual pass gives you access to "join" in-person attendees live at the daily General Sessions. In addition, you get access to a library of breakout sessions to watch on-demand following the conference.
10 CEHs
IN PERSON OPTIONS

VIRTUAL OPTION

Member

Non-Member

Member

Non-Member

Member

Non-Member

Present -Oct. 8, 2021

$1,495

$1,995

$995

$1,295

$695

$995

Ends Jan. 14, 2022

$1,895

$2,495

$1,395

$1,895

$695

$995

Ends Feb. 28, 2022

$2,295

$2,995

$1,695

$2,295

$795

$1,095

Ends Apr. 15, 2022

$2,595

$3,395

$1,895

$2,495

$895

$1,195

Ends May 21, 2022

$2,895

$3,795

$2,095

$2,795

$995

$1,295

Onsite

$3,095

$3,995

$2,295

$2,995

$995

$1,295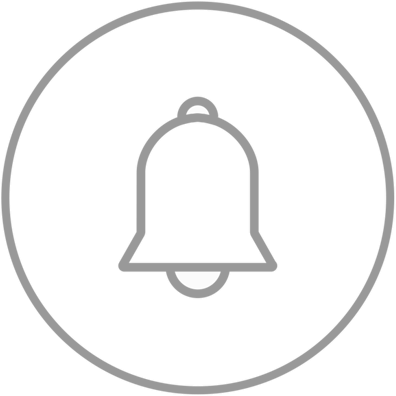 Groups of 5 or More Qualify for a 10% Discount
Terms and Conditions:
Groups of 5 or more qualify for a 10% discount. Group discounts can't be combined with other offers or discounts.
Conference offerings above are based upon availability.
Cancellation policies and other terms and conditions can be viewed here.
Early Bird Countdown Clock
You Make an IMPACT
"Supply chain" is the new buzz term mentioned on signs at restaurants, in the news and in every day conversation. Never before has the profession been put into the spotlight than it is today. Every facet of the design of this conference is built around how we can face the challenging topics head on, provide practical and useful information and work together to advance the profession in these challenging times. Now is your time to make a positive IMPACT for yourself, your organization and the world.
IMPACT through Education
On Point Education Sessions
Backed by research input from the professional community and personally vetted by more than 70 practitioners, the ISM World breakout session schedule of sessions aligns with some of the most critical topics impacting the practice today. From risk to talent management and from sustainability to supplier relationship management, there is content for every level. The mission of every session is for you to walk away with tangible information you can apply immediately.
IMPACT through Inspiration
Relevant Key Notes and Speakers
The ISM World conference has always set a high bar for the key notes and presenters we invite to speak to the profession. This year furthers that standard bringing in top speakers who understand supply chain and are the best in their field.
IMPACT through Connection
A Track Dedicated to Networking
There are plenty of social events to meet old friends and new at ISM World 2022. In addition, we are adding a track specifically dedicated to networking. In these sessions you can join peers for facilitated networking sessions to help discuss major topics and build your network.
IMPACT through Solutions
Exhibit Hall Aligned with Key Challenges
This is not your normal exhibit experience. ISM World has redesigned the exhibit experience into neighborhoods that align with the content of the event. So, beyond the education, you can maximize your time and meet with organizations that have solutions to some key challenges for the profession. Neighborhoods cover: Diversity, Future of Work (Talent), Risk, Sustainability and Tech and Innovation.
Want to Keep Up on the Latest Updates?
We can deliver updates right to your inbox on things like new keynote speakers, schedule updates and more. Provide your email below to be a part of our event update list.