Sustainability Research Center
This page is a centralized resource page dedicated to Institute for Supply Management®'s sustainability research.
Gathering news and resources on the information you should know and education and research you can access to learn more about sustainability within supply management. Join the conversation, share your experience, and ask questions through our social channels or by connecting with us at ask@ismworld.org.
ISM RESEARCH SAYS...
The Institute for Supply Management® conducted research between Feb. 12 – June 4, 2021, focusing on sustainability, the role of supply management in sustainability and sustainability programs through suppliers. Below are some highlights.
63%
Of respondents say the Board of Directors or CEO is the highest-ranking stakeholder of their company's sustainability goals.
44%
Of respondents say the execution of sustainability initiatives is led by supply management.
56%
Only use Excel to implement and manage sustainability strategies.
63%
Only use Excel to measure the effectiveness of sustainability initiatives.
ISM SUSTAINABILITY RESEARCH HIGHLIGHTS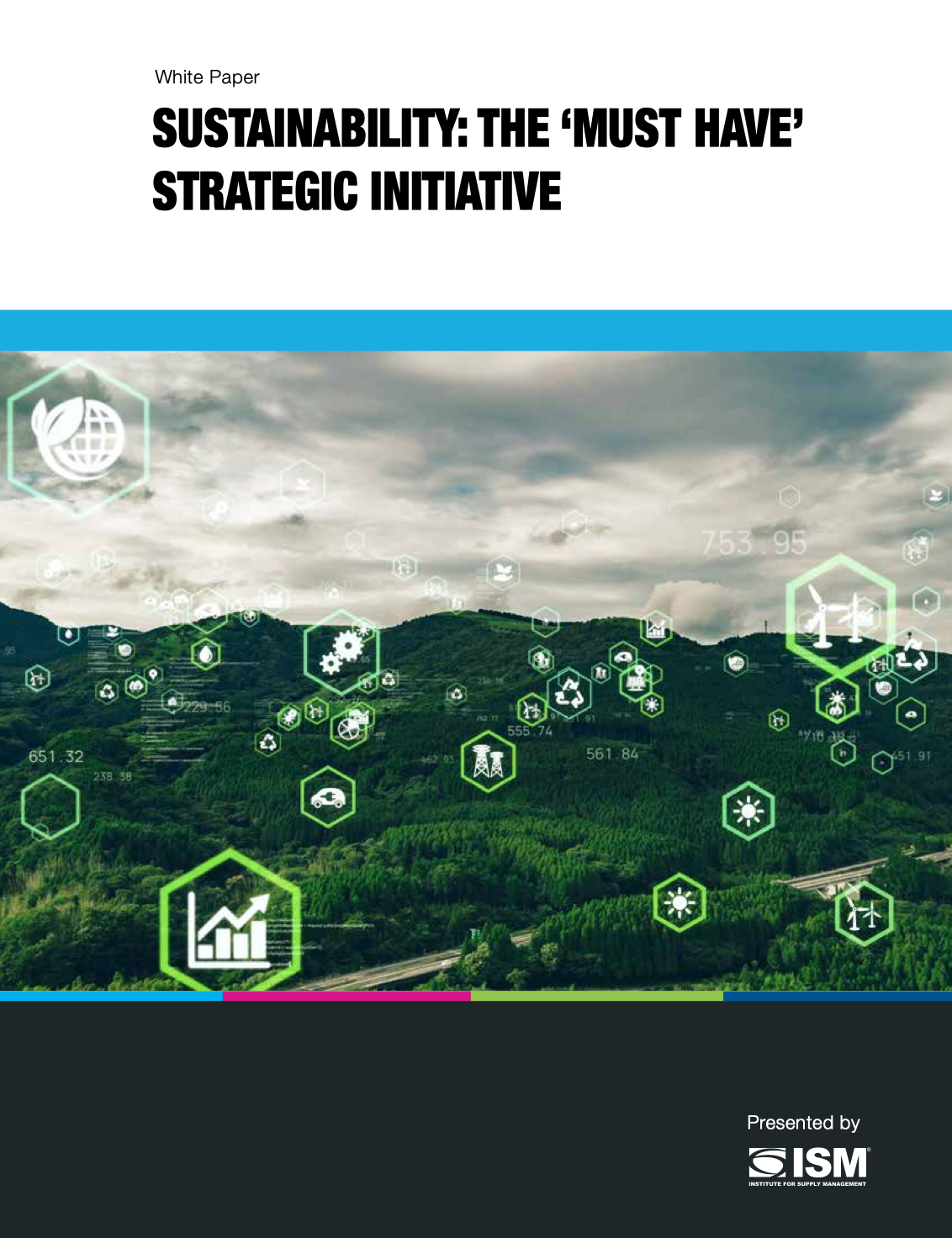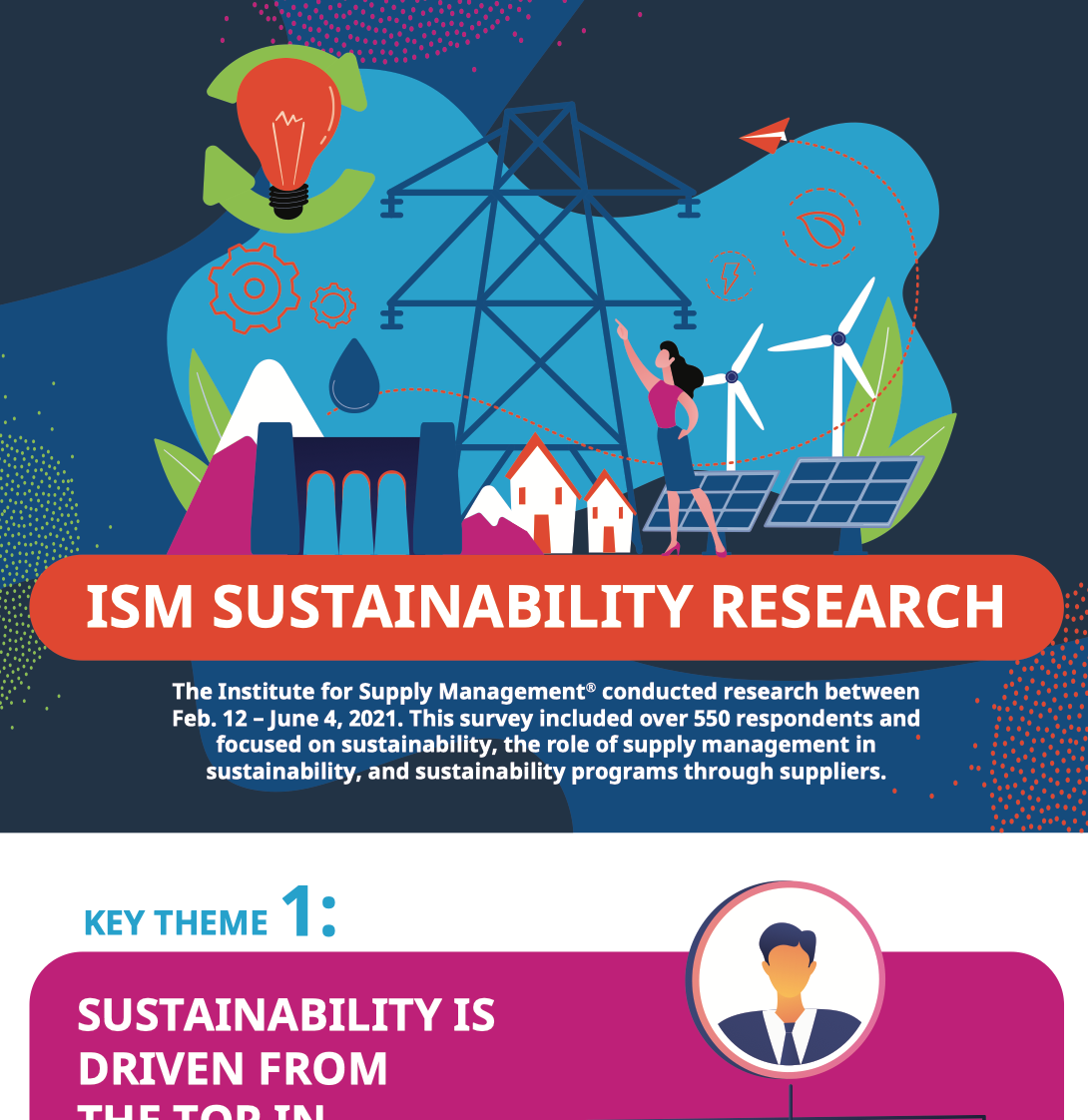 ISM Sustainability Research