Certificates

Elevate Your Career by Earning a Certificate
The ISM certificate program is for supply chain professionals looking to hone their skills and advance in their careers. Whether you want to brush up on current skills, or learn something new, there are 14 certificate programs available:
Analysis for Supply Management: Essential Strategies and Skills Certificate
Business Skills for Supply Management Certificate
Category/Commodity Management: Essential Strategies and Skills Certificate
Contracting in the U.S.: Essential Strategies and Skills Certificate
Fundamentals of Cost and Price Management Certificate
Fundamentals of Logistics and Materials Management for Procurement Certificate
Fundamentals of Procurement Certificate
Fundamentals of Sourcing Certificate
Fundamentals of Supplier Relationship Management Certificate
Fundamentals of Risk Management Certificate
Negotiations: Essential Strategies and Skills Certificate
Planning: Essential Strategies and Skills Certificate
Sustainability: Essential Strategies and Skills Certificate

Technology: Essential Strategies and Skills
Each certificate program contains 5 self-paced courses, a quiz and a certificate of completion that can be downloaded, added to your portfolio or shared with an employer. The "fundamentals of" certificates are designed for those new to the profession or their role. The "essential strategies and skills" certificates were created with the experienced professional in mind. However, all content is beneficial to both audiences.
Why Pursue a Supply Chain Certificate?
Flexible Courses
We know it's tough to find time for professional development, that's why the certificate courses are online and accessible anytime, anywhere. With 60 days of access to the courses, you have plenty of time to work through the content at a pace that fits your schedule and lifestyle.
Expert-Developed
ISM is a leader in supply management education and our certificate program builds on our self-paced eLearning courses. Created in collaboration with ISM subject matter experts, these courses give you the most up-to-date and relevant content on your profession.
Recognition
Once you've completed your certificate, it's time to show off your skills. Earning a certificate demonstrates your commitment to professional growth and will help you stand out in the crowd. Your certificate of completion will be available online for you to download and share any time.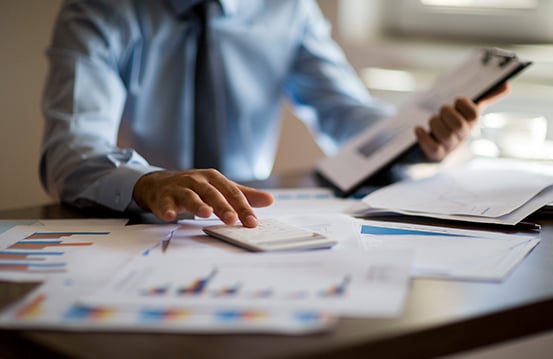 What's The Difference Between a Certificate and Certification?
Certificate
Expertly developed to focus on one competency per certificate
Can be pursued by anyone—there are no eligibility requirements
Must complete a 25-question quiz
Each certificate contains about 5 hours of learning, with access to courses for up to 60 days
Earn 6 CEHs for each certificate of completion
Certification (CPSM® or CPSD™)
Globally recognized as the gold standard in supply management
Eligibility requirements include at least 3 years' full-time supply management experience and a bachelor's degree OR 5 years' experience without a degree
Must pass exams and complete an application
Typically takes 6–12 months to obtain certification
Must fulfill CEH requirements to maintain status
Visit our certification page to learn more about becoming a certified supply management professional.
Ready to Advance Your Career in Supply Management?
Choose from a variety of relevant certificate courses.
Sign-up to receive our monthly Education Calendar, so you never miss an opportunity to advance your career!