Timely, Relevant Supply Chain Training Across Topics & Industries
Training
Training and Education for Today's Rapidly Changing Supply Chain Landscape
Our profession is advancing rapidly and changing almost daily, posing new challenges to the supply management professional. As our industry evolves, so does ISM training. We are the only supply management association that provides training in all areas of our supply management profession.
We stay on top of trends and changes to keep our training relevant to what our members expect and need for success. With globally-recognized training programs, ISM education is respected across industries within supply management.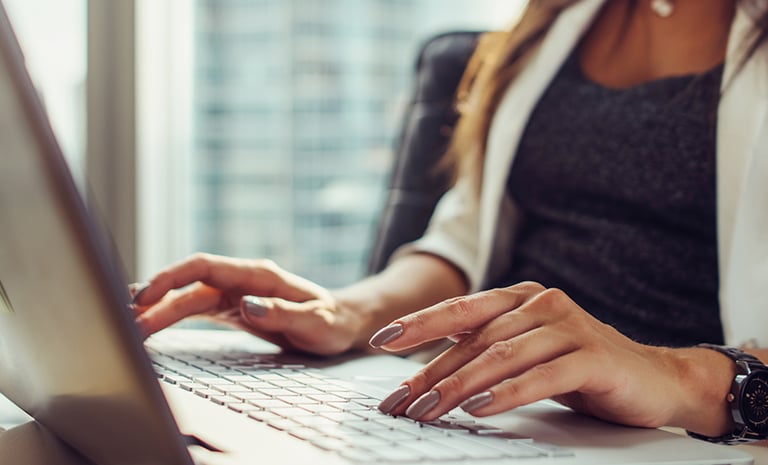 Receive Monthly Training Updates
Ways to Train in Supply Chain Management
ISM offers a variety of ways to get the training you need for success and advancement.
Core Competency Areas for Training
ISM offers training across 16 core supply chain competencies and more than 70 sub-competencies. Explore each core competency area below to discover supporting education to advance your career.
Upcoming Education
December

01-02

2020

VIRTUAL CLASS

Are you ready to maximize your supplier performance and supply management negotiation skills? This supply management course will provide you with new knowledge on how to develop effective performance-based statements of work (SOW) to improve your performance with suppliers. Get strategic and practical insight into SOW that aren't just theoretical but will result in more successful contracts. During the two-day intensive supply management training, you'll explore specific tools and techniques and examine common mistakes – and, most importantly, learn how to avoid them. You will gain hands-on experience using actual case studies and Q&A sessions. If your organization seeks to maximize supplier performance and it is one of your functional responsibilities, you won't want to miss this practical and applicable course.

December

03

2020

Are you a current supply management major preparing to graduate in December 2021 or Spring 2022? Attend this webinar to learn about the ISM R. Gene Richter Scholarship Program. This webinar will teach you how to complete an application, what supporting information is required and answer those questions you may have as you strive to make your application stand out. In addition you will have the opportunity to hear from former scholarship recipients on how the scholarship has changed their lives personally and professionally.

Topics covered include:
Recipient criteria
Tips and tricks to complete an application
Frequently Asked Questions
What it means to be a part of the ISM and Richter family and this elite networking of supply management professionals..

December

08-10

2020

Legal issues play a significant role in the supply management profession. It's essential as a supply management professional that you have a strong understanding of the legal concepts that impact your role and work. This course will provide you with a broad and necessary understanding of the legal concepts that impact our profession. It is a "must attend" course for today's modern supply chain professional. From ethics to e-commerce, legal issues play a key role in the supply chain, and you need to have a strong grasp of these roles. This supply management education course will help professionals understand the laws that affect their work with suppliers and customers. It will examine various aspects of contract law, international contracts and electronic communications. Gain a solid understanding and legal foundation to better protect yourself and your organization.

December

10

2020

VIRTUAL CLASS

It is imperative to differentiate cost and price to gain a competitive advantage. Cost analysis is made up of several components and it is our goal to calculate, document and leverage each. In this course, you will gain insights on application with various supplier segments. Having solid cost data allows an organization to use multiple strategies to gain the best value. You will learn how to gather information from many sources and make an educated decision on how to proceed.

*** Please Note: ISM uses Zoom Meeting for its virtual learning sessions, this free application is required to participate.

Richard G Weissman, C.P.M.

December

17

2020

MEMBER WEBINAR

This webinar provides knowledge regarding the many benefits that come with being a part of the ISM community. Join us and learn about the essential tools, vibrant community, and exceptional learning that enhances your professional development. You'll also gain insight into the array of programs, services, and resources that are available to you through your membership.