Virtual Classroom
Online Education for In Demand Skills
ISM, the leader in supply management education, now offers in-depth supply management courses live and online. These in-depth learning opportunities connect you to experts in supply chain management. With numerous topics geared toward all competency levels, there's something for everyone, no matter where you're at in your career.
Not only will you connect with experts in your field, but you'll benefit from the interaction with your peers in a unique, online classroom setting. Delivered live through Zoom, your instructor will encourage you to have your video and microphone on so you can ask questions and participate in discussions. Our goal is that you'll leave armed with new skills and knowledge to apply immediately in your role.
The Benefits of Virtual Supply Management Education
Expert Delivered
Our Virtual Classroom courses are created in collaboration with the industry's leading subject matter experts, resulting in the most relevant education available in supply management.
Real-World Experience
ISM partners with our industry's best instructors, who have a wealth of real-world experience to weave into the training. You'll leave with new skills that are immediately applicable in your role.
Collaborative
Not only will you gain from expert-led instruction, but virtual breakout rooms will afford you the opportunity to work with and connect with your peers as you work through case studies and problem sets.
Meet Some of the Virtual Classroom Instructors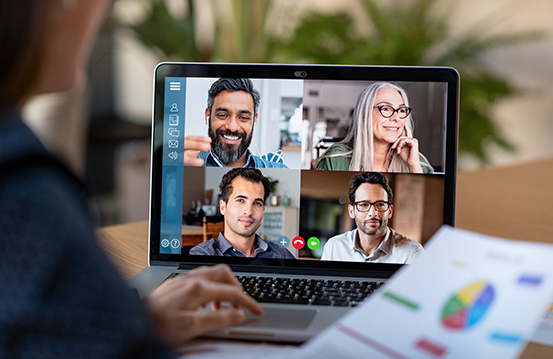 Save with Virtual Classroom Bundles
Here's what past participants say about their ISM Virtual Classroom experience…
This course felt very aligned with my day to day job. I can see many instances where I will be able to apply what I learned in the course to agreements and negotiations in my current role"
Course was very well presented virtually. Much of the information is not taught anywhere else and it's not common knowledge."
This was extremely useful and I learned many new techniques I will be implementing right away!"
"EXCELLENT instructor! Very knowledgeable and managed time very well. Great examples, great pace, good sense of humor!
I would not change a thing. And I appreciated that [the instructor] made the class interactive…"
I would recommend this course to others because its a great segue for anyone interested in developing a SRM program and an introduction into many of the common areas businesses focus on."
Upcoming 1 Day Virtual Classroom Education
March

10

2021

VIRTUAL CLASS

Navigating risk is critical for any business. This course will show you how to identify risk and prepare a risk management strategy in a dynamic business environment. Supply management professionals require knowledge, skills and tools to effectively understand the scope of risk, domestically and internationally. Delivering proactive solutions will ensure the organization is adequately prepared for the known and unknown.

*** Please Note: ISM uses Zoom Meeting for its virtual learning sessions, this free application is required to participate.

April

14

2021

VIRTUAL CLASS

In this ISM Virtual Learning supply management course, you'll learn how to prioritize and manage different types of relationships. Upon completing this foundational supplier management course, you will understand how alignment between organizational strategy and supplier performance provides a critical path to success. An ISM subject matter expert will show you how the value of strong relationships will greatly enhance your intended expectations as well as how this newfound skill will help you advance in your career.

April

28

2021

The world is changing at a rapid pace; what was new, better, and different a year ago is already obsolete. Periodicals, trade journals, and industry leaders are all advocating the new, the better and the different but what does this mean for us as supply management practitioners? This session will identify what these tools of the "future" are, when they best can be applied and how practitioners can stay at the forefront of technology. The COVID-19 Pandemic allowed tools we have had for years, like remote access, online learning, and e-negotiation, to be utilized like never before. The same applies to business analytics, Big Data, Data Mining, as well as Artificial Intelligence. Now, we are embracing and using more tools to avoid shortages, improve materials planning, delay or abate future price increases. We are placing more confidence in the computers' ability to assist if we develop the right questions and parameters. If you're ready to embrace the "latest and greatest" and accelerate your decision-making to the benefit of your organization, this course is for you.

William D Agee JR, C.P.M.