Informal Employee Engagement Builds Retention
November 15, 2022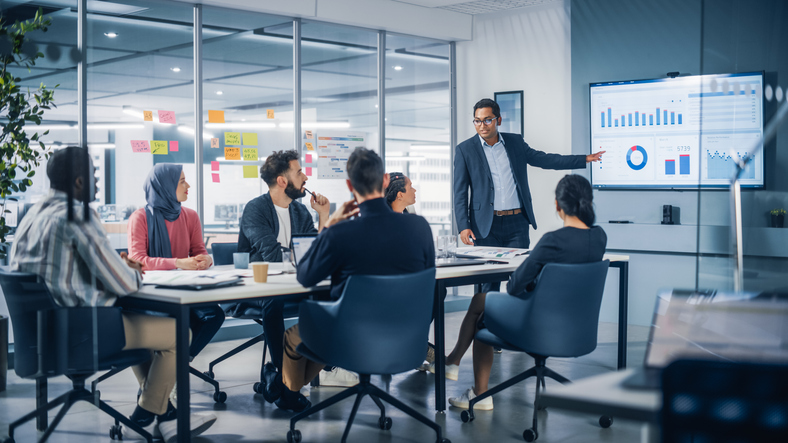 The age of disruption continues to reign true across the supply chain, pausing productivity while putting business reputation and integrity at risk. This is where resiliency comes in handy. But for industries facing continuous upheaval from labor force vacancies, employee engagement and retention are top-of-mind for business owners.
Institute for Supply Management®'s 2022 Salary Survey reported how employees across the supply chain profession ranked work features beyond aspects of compensation. The No. 1 characteristic desired, after wages, was job satisfaction.
"Job hopping is not always driven by money," said Jamie Anderson, vice president — workforce strategy at NFI, a third-party logistics and distribution company in New Jersey. "Workers need to have a voice."
During "How to Boost Productivity by Engaging Your Hourly Workforce," a November webinar presented by San Francisco-based WorkStep, a workforce retention software company, Anderson said that after adopting an internal people strategy, NFI realized far-reaching benefits.
The strategy includes ongoing review, reassessment and revision of labor best-in-class practices and employees' response to them. "Labor shortages add costs: There's added stress on existing staff to fill the gap of employee vacancy and the training needed to upskill a new hire," she said. "Changing the focus from 'employee loss' to 'what can we do to keep them' is a start."
The biggest game-changer has been opening the communication channel between employees and leadership, said Anderson. A business's most valued asset is its people, she said, and through regular feedback between workers and their managers, solutions appear.
Feedback and how employees ask for it can give the company the insights it's looking for and so much more, she said. It creates a partnership across company hierarchy and departments, blurring the lines of distinction, to generate a genuine composite of human interaction. "This is what drives positive internal change," she said.
Anderson added, "We gather feedback per site location transparently shared with leadership. Because we make it light and engaging, it takes the pressure off the process and the information comes more freely."
She cited examples of how NFI manages feedback — not through formal surveys but in the field, on the floor and face-to-face. "When you make employee engagement routine, within 30 or 45 seconds, you get answers," she said. "Canvass the factory floor, warehouse or office space, stopping long enough to ask employees a question, mention an insight or provide a compliment. They feel noticed and heard. It's a camaraderie that, once founded and nurtured, brings a cohesiveness supporting further engagement, fortifying retention."
Measuring employee engagement success is best constructed and placed in buckets, Anderson advised. "Each bucket can represent a specific timeline, for example," with categories including the questions asked, the feedback received and what in the interim has changed. Keep the engagement going, she cautioned, because what was successful before may not work today or tomorrow.
Communication-centric work environments can provide a greater sense of worker fulfillment, she said. Employee engagement and retention personifies supply chain — always moving and shifting affecting continuity, stability and scalability.
(Photo credit: Getty Images/Gorodenkoff)