Report On Business® Roundup: May Services PMI®
June 03, 2022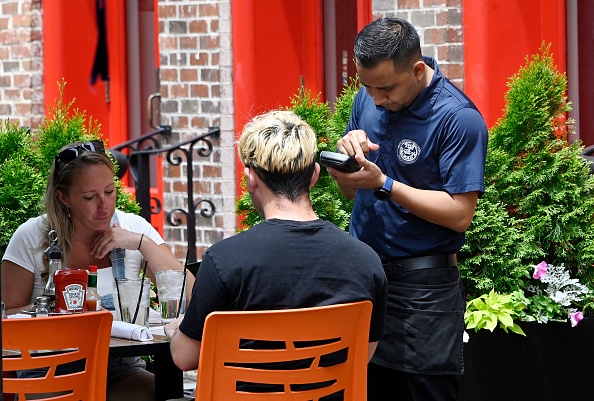 After the release of the May Services ISM® Report On Business® data on Friday, much of the immediate reaction focused on the composite PMI® reading of 55.9 percent, the lowest since the same figure in February 2021. However, a 16-month period bookended by lowest readings that high is a fantastic stretch, by any Services PMI® historical standard.
This space has often noted that, regarding ISM® Report On Business® numbers, location is more important than direction. That said, the direction is undeniable — the composite index decreased for a second straight month and is down 12.5 percentage points since November. "It's a pullback for the services sector," Anthony Nieves, CPSM, C.P.M., A.P.P., CFPM, Chair of the Institute for Supply Management® Services Business Survey Committee, told a conference call of reporters on Friday, "but we couldn't have that high rate of growth on a continued basis."
The ISM Services PMI came in a little below expectations, falling 1.2 points to 55.9%. This is off from November's all-time reading and lowest reading since February 2021. Fourteen of 18 industries expanded. The report indicates the economy is expanding, just at a slower pace. pic.twitter.com/CiE7Uud1el

— Dr Thomas Kevin Swift (@DrTKSwift) June 3, 2022
Nieves has expressed that sentiment after previous Services PMI® readings failed to meet expectations, and sector activity later rebounded or stabilized. This ballgame is still in the early innings, and Nieves reiterated with the Manufacturing PMI® data revealed on Wednesday and the ISM Spring 2022 Semiannual Economic Forecast did last week — U.S. economic growth continues and is expected to do so at least through the end of the year.
That, despite recent interest rate increases from the U.S. Federal Reserve, with more to come. The impact of those hikes on the services sector has been minimal to date, Nieves said, pointing out that Real Estate, Rental & Leasing (RER&L) figured to be most affected, but that industry still had a good month. Among 18 services industries, RER&L had the third-best overall performance and reported growth in business activity and new orders.
"We would probably see more growth in that sector if there was more inventory," Nieves said, noting that ISM's Manufacturing report showed an employment contraction and potentially softening demand for building materials in May. He continued, "So, you have those issues with interest rates, labor and materials that is in some ways creating a reset for Real Estate, Rental & Leasing. But demand is still there, with many houses selling above list price."
#ISMServices earlier was a bit light, but still well above 50 at 55.9. Room for #Fed to hike. @Econoday https://t.co/21nwpMwLq0

— David Durand (@SunAndStormInv) June 3, 2022
A lack of inventory was also a factor for the Employment Index, which continued its recent yo-yo by returning to expansion, at 50.2 percent. Nieves said that reading would have been higher with a larger prospective labor pool, but companies — even with a federal jobs report on Friday that indicated a higher-than-expected 390,000 jobs were added in May — continue to be unable to keep up with quits, retirements and other employee turnover.
"(Business Survey Committee) respondents are still telling us that they are having difficulty recruiting and hiring employees," he said.
In other subindex news:
The Supplier Deliveries Index deceased 3.8 percentage points to 61.3 percent, indicating slower deliveries, though the pace picked up slightly. "Things have been easing at ports and other modes of transportation, but it's still slow trying to catch up to the demand," Nieves said.
After setting an all-time high in April, the Prices Index was down 2.5 percentage points to 82.1 percent, indicating little relief.
The New Orders (57.6 percent, an increase of 3.0 percentage points) and New Export Orders (up 2.8 percentage points to 60.9 percent) indexes provided some of the most encouraging readings, suggesting an active pipeline.
#ISM Services Business activity decelerated in May. Despite this, we like the signs of narrowing in the gap between the #supplierdeliveries time and the rest of the index's drivers, which suggest that improvements in demand-supply dynamics are on the way https://t.co/ysApIdHPAZ pic.twitter.com/lSZf30qcWC

— Maria Solovieva (@msolovieva) June 3, 2022
Amid a U.S. economic environment where high-profile fears of a recession seem to be rising, Nieves is a "consummate optimist," he said. However, the foundation of that confidence is what the ISM® Report On Business® and Semiannual Economic Forecast numbers indicate.
"I like to stress that anything over 50 percent is growth," Nieves said. "We measure month over month, so the baseline is always moving, and some of the indexes showed even better growth than last month. And a (55.9 percent) composite reading is strong — we can't look at it as a negative, by any stretch."
The Report On Business® roundup:
Bloomberg: U.S. Services Gauge Retreats as Business Activity Growth Slows. "Consumers have so far continued to spend in the face of surging prices, but high inflation — including record-high gasoline prices — paired with rising borrowing costs threaten to temper discretionary spending in the months ahead. The services report follows ISM data earlier this week that showed an unexpected firming of manufacturing growth, underscoring the various crosscurrents at play in the US economy. Price pressures are still prevalent and the labor market remains tight, though there are some signs that both are starting to ease."
US ISM'S NIEVES: FED TIGHTENING IMPACT ON US SERVICE SECTOR LIMITED OVERALL #ISM #services #economy #interestrates

— Mace News (@MaceNewsMacro) June 3, 2022
Mace News: U.S. May Service Sector Growth Continues Slowing Amid Labor Shortages, Supply Constraints. "Nieves told reporters that the impact of the Federal Reserve's credit tightening aimed at taming hot inflation on the overall U.S. service sector appears to be limited. … The real-estate sector has been hit by low inventories amid labor and materials shortages during the pandemic while demand for homes remains high, he added."
MarketWatch: U.S. Service-Sector Activity Expands at Slowest Pace Since Early 2021. The service sector is showing signs of weakening as the Federal Reserve begins to raise interest rates. However, Steven Stanley, chief economist at Amherst Pierpont, said firms are struggling to keep up with demand. 'Supply-chain problems became less widespread in May but were still ubiquitous,' he said."
New orders and new export orders rising for ISM Services

— Macro Risk Analyst (@VKMacro) June 3, 2022
Reuters: U.S. Service Sector Growth Slows Again in May. "Economists polled by Reuters had forecast the non-manufacturing index dropping to 56.4 percent. A reading above 50 percent indicates expansion in the services sector, which accounts for more than two-thirds of U.S. economic activity. The continued slowdown could reflect persistent supply constraints, which have been worsened by China's zero-COVID policy and Russia's dragging war against Ukraine."
In case you missed Wednesday's Report On Business® Roundup on the release of the May Manufacturing PMI®, you can read it here. The Hospital PMI® will be released on Tuesday. For the most up-to-date content on the three indexes under the ISM® Report On Business® umbrella, use #ISMPMI on Twitter.
(Photo credit: Olivier Douliery/AFP via Getty Images)