Inside Supply Management Magazine
ROB Roundup: January NMI®
February 05, 2019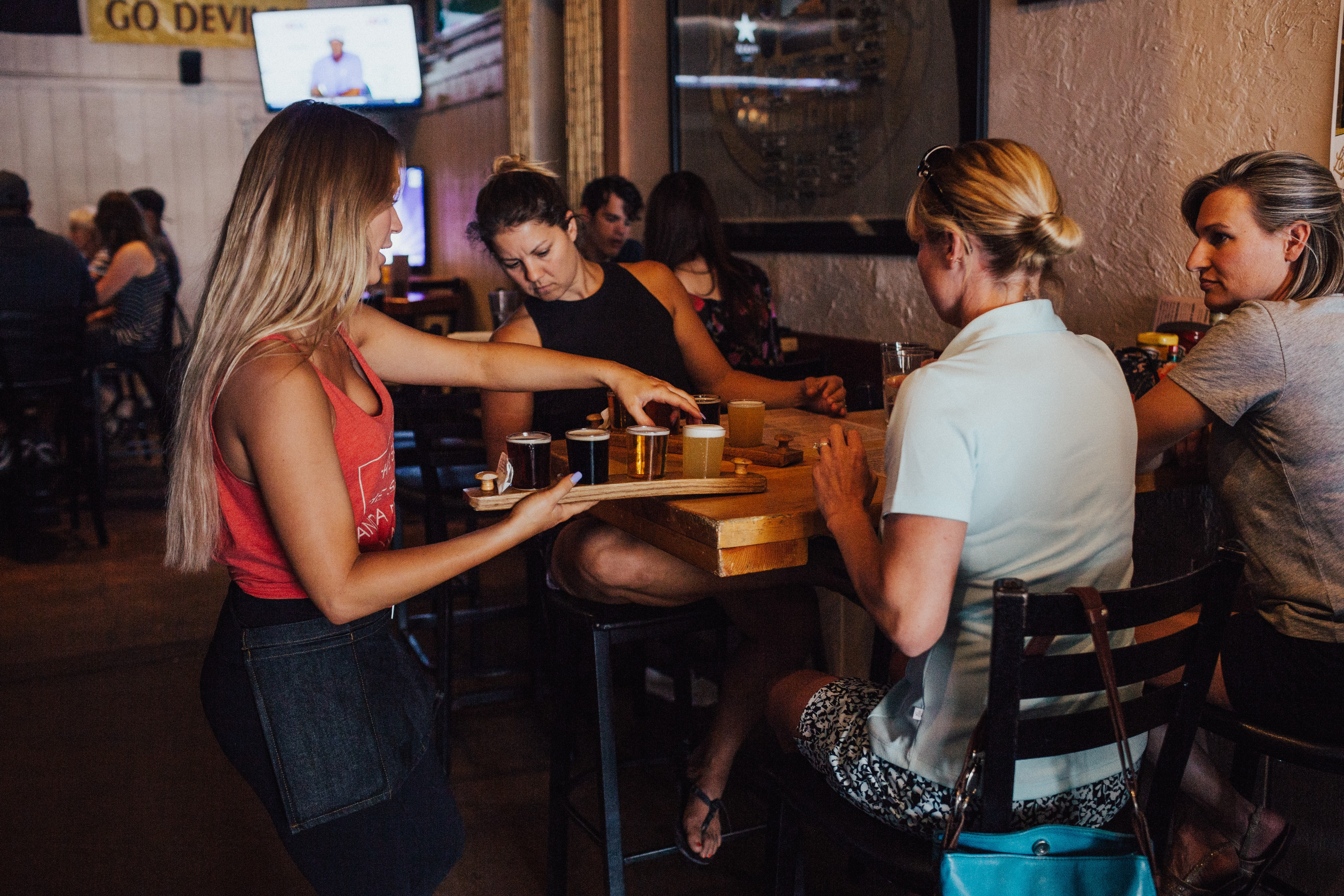 In the financial world, the Non-Manufacturing ISM® Report On Business® on Tuesday was labeled "disappointing" — the NMI® of 56.7 percent fell short of analysts' expectations, marked the second straight monthly decrease and tied the lowest figure (July 2018) in the last two years.
For purchasing and supply managers who don't ride the wave of daily market numbers, there was more of a calm typical of a U.S. services sector that has grown for 108 consecutive months. In a conference call with reporters, Anthony Nieves, CPSM, C.P.M. A.P.P., CFPM, Chair of the Institute for Supply Management® Non-Manufacturing Business Survey Committee, acknowledged the recent slowing of growth but reiterated his sentiment from the previous month that location is more important than direction.
"Yes, the rate has decreased month-to-month, but overall, we have strong readings," Nieves says. "We typically see a little lull in post-holiday season. We'll have to see what's in the pipeline with new orders coming down as significantly as they have. The sector is still growing at a decent pace."
CIBC: #ISM non-manufacturing index indicates US #services economy still performing well. "While the index ticked down in line with our expectations to 56.7 for January, from an upwardly-revised December reading of 58.0, the index is still entrenched in expansionary territory"

— Don Curren (@dbcurren) February 5, 2019
The composite NMI® fell thanks in part to a 5-percentage point drop in the New Orders Index, and some Survey Committee respondents indicated that the federal government shutdown, which ended on January 25 after a 35-day stalemate, might have had an impact. "Apprehension regarding overall economic conditions due to uncertainty of the partial government shutdown, its effect on business climate and lack of national strategic direction," wrote a respondent in public administration.
Nieves says strong numbers for the NMI® and Business Activity Index suggest that the shutdown's overall impact on the non-manufacturing sector was minimal. However, he adds, if another shutdown occurs when the temporary deal that reopened the federal government expires on February 15, all bets are off. "The pivotal months will be February and March — those two months will set the where the sector goes," Nieves says. "Everything seems to be in place for continued growth. Unless there is something catastrophic or another long shutdown, the sector should continue to exhibit growth. It's just a matter of the rate and speed."
Several respondents to ISM Non-Manufacturing survey in January mentioned the negative effects of the government shutdown. pic.twitter.com/TtDI5ExjMW
— Patrick Chovanec (@prchovanec) February 5, 2019
As with ISM's manufacturing report, the January Non-Manufacturing Report On Business® reflects annual adjustments to seasonal factors used to calculate indexes. The adjustments are to the last four years of data on the NMI® as well as the Business Activity, New Orders, Employment and Prices indexes, so that's why the previous-months numbers in the January report may be different from their initial release.
The Report On Business® roundup:
Associated Press: U.S. Service Firms Grew at Slower Pace in January. "Some economists view the decline in services activity as signaling that the economy will slow this year after a strong performance in 2018. An ISM report last week showed that U.S. factories grew at a slightly faster pace in January than in December — when manufacturing marked the slowest pace in more than two years amid concern over the impact of (U.S.) trade policies."
#ISM NMI did not disappoint with a solid reading of 56.7 percent. Lower than the estimates but still a good reading.

— Kristina Cahill (@KristinaMCahill) February 5, 2019
Bloomberg: U.S. Services Expansion Cooled More Than Forecast in January. "The downshift in services expansion is in sync with forecasts for economic growth to moderate this year as the tax-cut boost fades and the trade war weighs on business plans. … With many key economic reports still delayed following the five-week government shutdown, analysts may be looking more closely at figures from private groups such as Tempe, Arizona-based ISM to better gauge the outlook."
CNBC: January ISM Non-Manufacturing Data Falls Short of Expectations. "You hear that roar behind me?" analyst Rick Santelli said from the floor of the Chicago Board of Trade. "That's because we had a number come out, the ISM January read on non-manufacturing. Expecting a number around 57.1; a little bit of a disappointment at 56.7. … Like a lot of the feel-good indexes that measure the economy in various ways, they have fallen below what I like to call 'the crown,' because we've had two years of extraordinary numbers. Now, they're just highly above average."
Daily FX: U.S. Stocks Continue Advance Despite ISM Services Index Miss. "Despite the miss in the services sector indicator, the ISM manufacturing (report) released last week showed a healthy performance check on the sector that makes up roughly 10 percent of the U.S. economy. This initially provided hope to bulls looking for evidence to support the parabolic move higher in stocks off December's low. Price action suggests investors are more readily absorbing positive data while downplaying bad data, perhaps owing to anticipation of the Federal Reserve supporting the U.S. economy through more accommodative monetary policy."
MarketWatch: Service-Oriented Companies Grow at Slowest Pace in Six Months, ISM Finds. "The U.S. appears to have slowed in the past few months, but strong job creation and steady consumer spending suggest the economy is still in good shape nearly 10 years after the current expansion began. The ISM index is compiled from a survey of executives who order raw materials and other supplies for their companies. The gauge tends to rise or fall in tandem with the health of the economy."
Reuters: U.S. Services Sector Activity at Six-Month Low; Shutdown Blamed. "The five-week government shutdown ended on January 25 after President Donald Trump and Congress agreed to temporarily fund the government, without money for his U.S.-Mexico border wall. 'This was clearly a disappointing non-manufacturing reading, aggravated by a number of factors, one of which was temporary,' said Jennifer Lee, a senior economist at BMO Capital Markets in Toronto. 'We anticipate a retracement of this setback in February, but that temporary factor may return to the fore.' "
#ISMROB survey respondent in construction: "Business has slowed well below expectations as our customers deal with the effects of economic situations exacerbated by the government shutdown." https://t.co/p60gcm3tKz #economy

— Dan Zeiger (@ZeigerDan) February 5, 2019
The Wall Street Journal: Expansion of U.S. Services Sector Slowed in January. "Services activity by its nature provides a view of domestic demand since relatively few services are imported. Sustained job growth has supported domestically oriented areas of the economy, although household sentiment in the U.S. fell sharply in January, as the partial government shutdown and uncertain economic prospects weighed on consumers."
Speaking of the Journal, it published on Tuesday a story on how purchasing managers indexes (PMIs) have become indispensable barometers of the global economy. There are several PMIs worldwide, but their blueprints came from ISM's PMI® — the Manufacturing Report On Business®, first published in 1931. While the Journal report focused on manufacturing, similar dynamics go into the NMI®, which was first reported in 1997 and has also proven to be a valuable real-time economic indicator.
In case you missed Friday's ROB Roundup on the release of the Manufacturing ISM® Report On Business®, you can read it here. For the most up-to-date content on the PMI® and NMI® reports, use #ISMROB on Twitter.