Inside Supply Management Magazine
Holidays Call for Logistics Planning and Technologies
October 15, 2018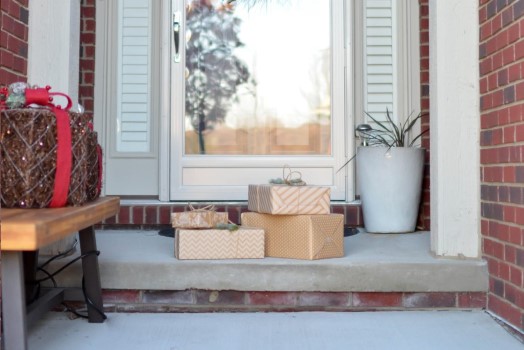 The holiday season has long been underway for supply managers, who are ramping up distribution plans for goods that have already arrived in warehouses and distribution centers.
This season, retail sales are projected to top US$1.1 trillion, an increase of 5 to 5.6 percent over last year's total, according to Deloitte's holiday forecast. E-commerce sales are expected to account for 11.6 percent to 12.1 percent of that — between $128 billion and $134 billion — which is a 17 percent to 22 percent increase over last year's amounts, Deloitte says.
"Because of the rise in the number of e-commerce orders during the holiday season, there is a big increase in transportation requirements for everything from last-mile packages delivered to a consumer's home to inbound shipments coming into a distribution center," says Dan Clark, founder and president of Kuebix, a transportation management system (TMS) provider based in Maynard, Massachusetts. "Black Friday, Cyber Monday and numerous holiday promotions all add to the huge spike in demand."
Big Picture and Small Details
Getting the goods distributed requires planning and a reliance on technology, Clark says. "Peak season planning requires the ability to look at both the big picture as well as the detailed steps within your operations," he says. "Most companies have a formalized plan in place, particularly if they want to meet customer service levels and order arrival promise dates. As capacity is so tight, plans need to be in place to meet these delivery schedules. Being proactive to give order forecasts to carriers will entice them to provide scarce capacity to your business."
Another strategy is ensuring inventory is in the right locations at the right time to avoid out-of-stock products, Clark says. To avoid losing revenue, "it's important to have visibility of inventory from end-to-end so that you can fill orders from stores or distribution centers," he says. "Companies can utilize inventory positioning to ensure SKUs are in the right store or distribution center at the right time to fulfill customer orders when they want them." Additionally, getting products as close to customers as possible so shipping distances are minimized helps improve delivery times.
Overlooking how shipping impacts the customer's experience is a mistake, Clark notes: "If a product is delivered late, to the wrong location or with an inferior service, the customer's experience with a brand can be tarnished. Integrating shipping into the customer experience strategy is essential for shippers to set themselves up for success delivering an increased number of parcels."
He says that it can be complex for businesses of any size to implement a shipment strategy. Smaller businesses have limited time to review shipping options and don't have the flexibility to overspend on shipments, he notes, while larger businesses have to manage a complex array of shipments leaving multiple facilities with various shipping costs. "They are under pressure to lower costs all while delivering superior customer service," he says.
Technologies Under the Tree
Various technologies allow companies to streamline their shipping processes to handle increased shipments and cater to customers, Clark says. For example, by leveraging a transportation management system (TMS), shippers can compare rates side-by-side and evaluate service types, he says. Through an API integration (an application programming interface that allows two applications to talk to each other), a shipper's e-commerce website can be directly integrated with the TMS, allowing customers to choose the delivery option which best fits their needs, he says.
More parcels to ship doesn't have to mean more paperwork. With an order integration between an ERP system and a TMS, order information automatically populates and is ready for booking, Clark says. "This means fewer manual errors, less time spent rekeying order-line items and happier customers who receive their products as ordered," he adds.
Another advantage technology can provide is tracking information. "In the digital age, customers expect that they will have full visibility to their orders," Clark notes. So, "delivery tracking and delivery confirmation are a must. Technology can provide the level of visibility now expected by customers consumers used to tracking from e-commerce giants like Amazon. Customers can then better manage their inbound freight, and internal stakeholders always have the information they need at their fingertips to address customer concerns."
Through planning and leverage of technologies, supply managers can ensure that their holiday logistics needs are met while keeping customers happy.