Semiannual Forecast Shows Continuing Economic Comeback
May 18, 2021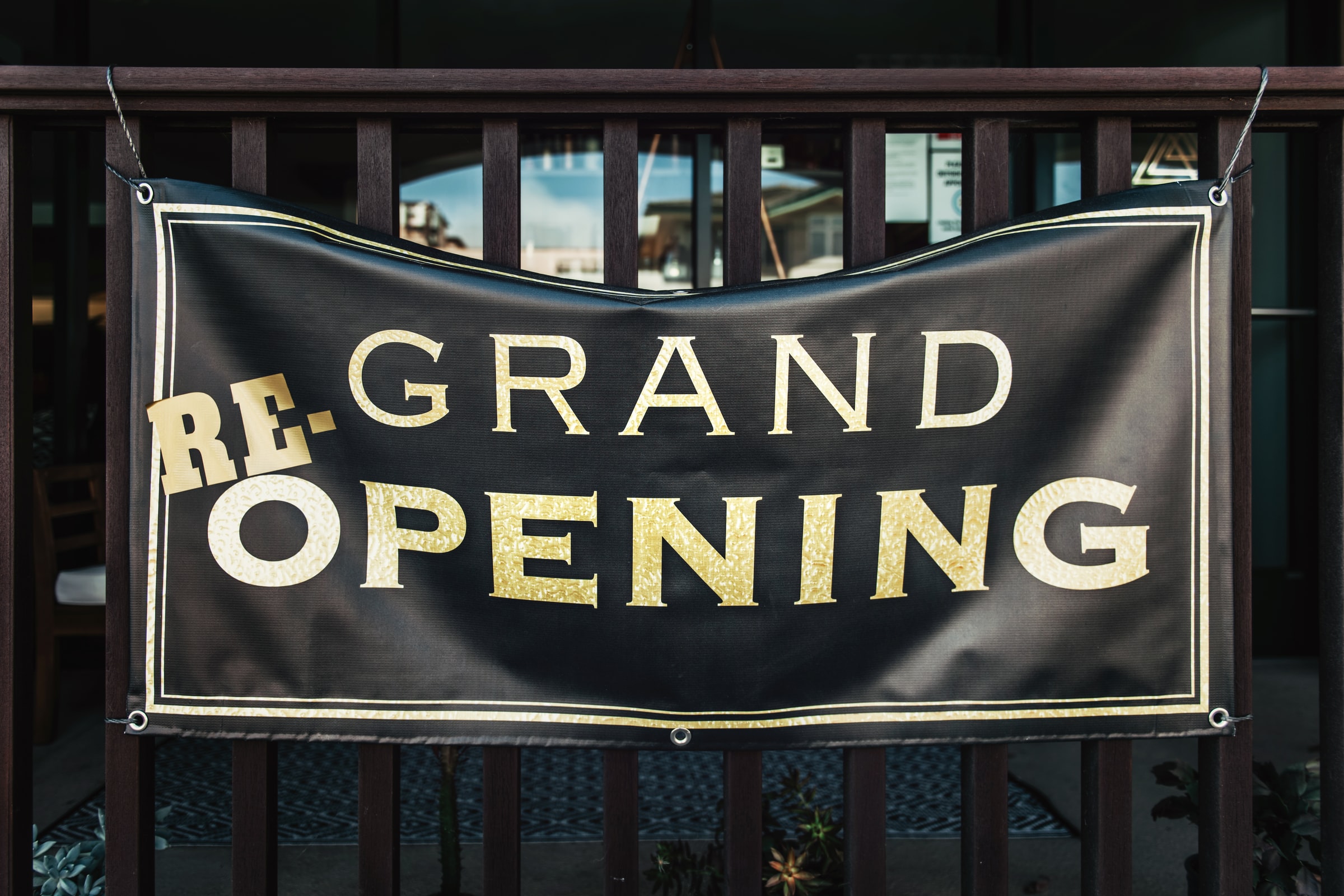 In recent months, the ISM® Report On Business® provided signs of the U.S. economy rising from its coronavirus (COVID-19) pandemic depths, including historic readings in March: a generational high for the Manufacturing PMI® and an all-time mark for the Services PMI®.
So — with cases in the U.S. declining, vaccinations continuing and public-health restrictions, it was no shock that the Institute for Supply Management®'s (ISM®) Spring 2021 Semiannual Economic Forecast, released on Tuesday, indicated growth in the manufacturing and services sectors for the rest of the year. Production capacity, capital expenditures and revenues are expected to increase in both sectors, but executives and supply managers must contend with employment challenges and rising prices.
Timothy R. Fiore, CPSM, C.P.M., Chair of ISM's Manufacturing Business Survey Committee, and Anthony Nieves, CPSM, C.P.M., A.P.P., CFPM, Chair of the ISM Services Business Survey Committee, discussed the findings during a session on the Semiannual Economic Forecast and the Report On Business® during a virtual session at the ISM World 2021 Annual Conference on Tuesday.
"(The Forecast) is about what your peers and associates think about revenues and other elements (critical to business operations)," Fiore told session attendees.
A year ago, Business Survey Committee respondents projected double-digit percentage cuts in revenue for 2020. The December 2020 Semiannual Economic Forecast elicited sighs of relief when the revenue decreases were not as bad as feared. Tuesday's release brought more encouragement, when reported performance in some measurements over the first four months of the year exceeded the optimistic projections panelists made in December.
In fact, as Fiore and Nieves pointed out on Tuesday, many of the projected numbers for the rest of 2021 compare well to panelists' forecasts in December 2019 — before the pandemic.
Business revenues are expected to increase by 7.2 percent in manufacturing, slightly better than the 6.9-percent bump projected in December. In the services sector, panelists forecast a 5.4-percent increase in revenues, compared to a December projection of 1.6-percent. The projections for revenue and other categories are especially encouraging for the services sector, which was battered by the pandemic.
All 18 manufacturing industries expect revenue increases in 2021, with Nonmetallic Mineral Products; Fabricated Metal Products; Miscellaneous Manufacturing; Apparel, Leather & Allied Products; Machinery; Wood Products expecting the biggest growth boosts.
"It was not a bad manufacturing year in 2020, considering everything that (the sector) went through," Fiore said. "So, a 7.2-percent revenue growth rate is a really good story, almost double the growth rate we thought we would see going into 2020. … Now, we're looking at a strong year, and everything for 2022 looks positive as well."
Sixteen of 18 services industries project higher revenues, with Arts, Entertainment & Recreation; Mining; Wholesale Trade; Professional, Scientific & Technical Services; Management of Companies & Support Services expressing the most growth confidence. (Accommodation & Food Services is one of the industries projecting growth; that was not the case in December.)
A December 2019 projection of 3.4-percent growth in services revenue for 2020 was "pretty robust at the time," Nieves said, putting the forecast for this year in greater perspective, especially considering the sector makes up about 90 percent of the U.S. economy. "Our respondents have always felt that the second half of 2021 would be better than the first half," Nieves said. "And 5.4 percent is a very strong number."
One of the speed bumps in the road to a full economic recovery has been rising commodity prices that have stoked fears of inflation. The Semiannual Economic Forecast had good news: Prices are expected to level off in both sectors for the rest of the year. However, they took a hike during the first four months of 2021, up 8.3 percent in manufacturing and 4.9 percent in services.
"We believe things have peaked out … but there have been some dramatic numbers," Fiore said. "I don't think I've seen numbers this high; you might have to go back to the (early 1980s) inflation, when people were paying double-digit interest on mortgages. It feels like we're at the top, where prices can't expand more than they already have. But it's a challenge."
The manufacturing and services operating rates — which measures how close a factory or business is to its maximum production level — are at their highest levels since December 2017. The manufacturing rate is 88.3 percent, with production capacity expected to increase 6.6 percent in 2021, following a decrease of 0.5 percent last year.
The services operating rate is 89.4 percent, and since the sector relies heavily on in-person interaction and transactions, this dynamic should be aided by the relaxing of public-health mandates that have limited activity at such businesses as restaurants, bars and hotels. Panelists forecast a 2.3-percent increase in production capacity this year.
"In services, we typically like to think that anything above 80 percent is running at a high level," Nieves said. "We had a shift in people working from home as opposed to going into the workplace, which is much (easier) than for manufacturing plants, which (helped) bring the rate back up from the depths. A report of 89.4 percent is back in the upper stratosphere again."
Production levels will be impacted by more workers. Manufacturing employment is projected to rise 2.8 percent, though 49 percent of panelists expect no change in their companies' head counts. Employment is expected to increase by 2.4 percent in the services sector; 57 percent of survey respondents expect no change at their companies.
Nieves said that — even though nearly 40 percent of Americans are fully vaccinated, according to Tuesday figures from the U.S. Centers for Disease Control and Prevention, and businesses are moving close to full reopening — many people remain hesitant to return to work. "The labor pool is restricted," he said. "We're missing applicable workers and skilled labor. (For example), the construction industry has been lacking workers for years now, and we're seeing it in other industries as well. It's been tough filling jobs that have been lost over time."
The dynamic is similar in the manufacturing sector, where the panelists' employment projection is a more of a product of, Fiore said, "what (companies) can get, not what they need."
While COVID-19 remains a public-health concern, much of the pandemic's weight has been lifted from the economy. ISM's December 2021 Semiannual Economic Forecast, scheduled for release in January, figures to indicate if the country has returned to a pre-pandemic normal, or at least how close it is.