Semiannual Forecast Indicates Continuing Economic Rebound
January 19, 2021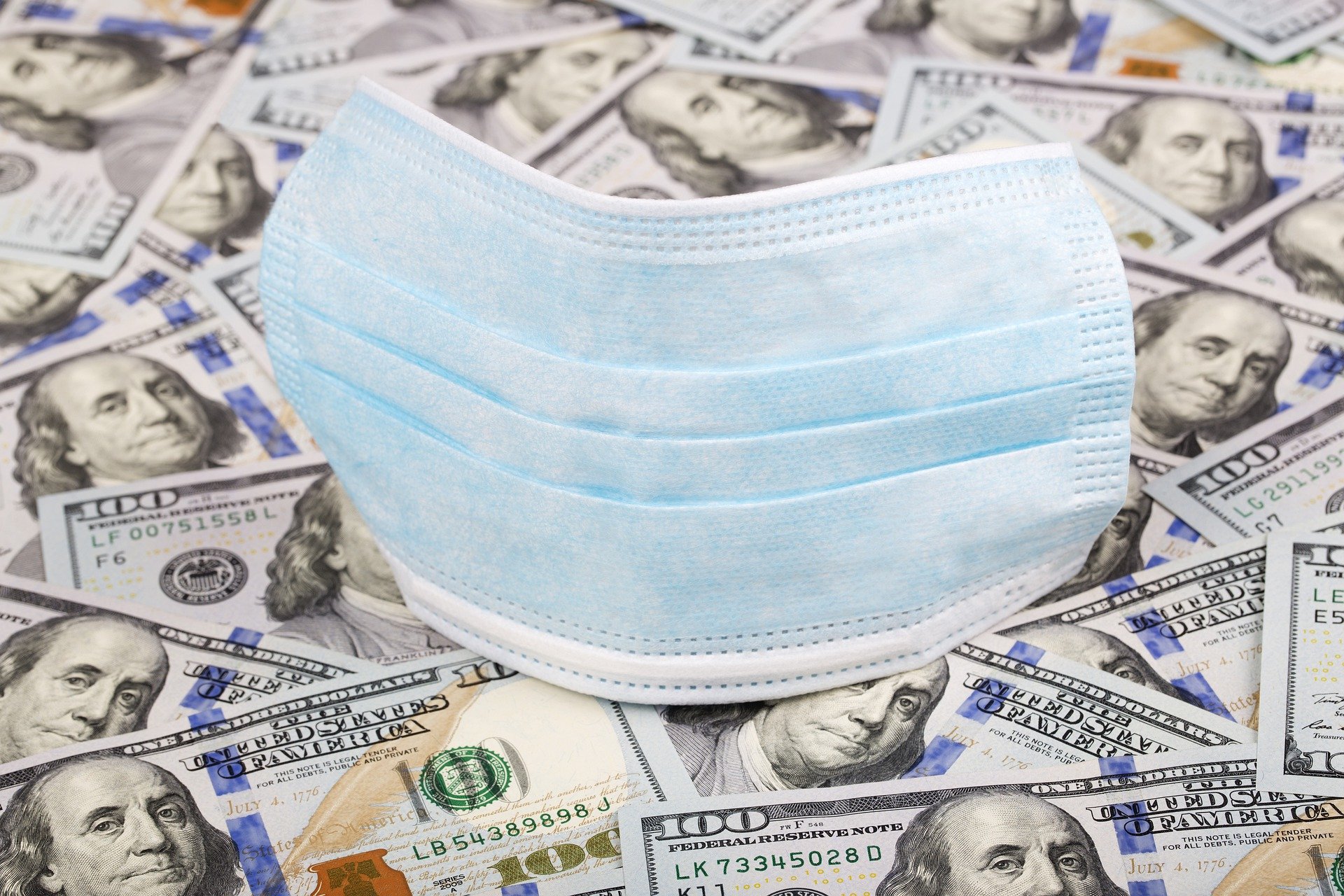 The U.S. economy has much heavy lifting to do to return to pre-coronavirus (COVID-19) performance, with manufacturing and (especially) services businesses feeling the weight of the pandemic until it is brought under control.
However, considering where both sectors were in May, when COVID-19's powerful first wave suspended activity at factories and businesses and had purchasing and supply management executives projecting double-digit percentage cuts in revenue, the data in Institute for Supply Management®'s (ISM®) December 2020 Semiannual Economic Forecast, released on Tuesday, elicited exhales, if not encouragement. The economic impact is the focus of this space, but the human cost — with the grim milestone of 400,000 U.S. deaths passed on Tuesday — remains tragically severe.
The Manufacturing and Services Business Survey Committees respondents that provide the monthly ISM® Report On Business® data expect the economic rebound that began in June to continue this year, projecting increases in revenues, capital expenditures and employment in 2021. They also reported that capacity utilization has returned to pre-coronavirus levels.
Revenue decreases for calendar year 2020 were not as bad as feared; executives in both sectors projected decreases of more than 10 percent in May. But they reported that manufacturing revenues fell just 1.3 percent; the services sector had a 4.8-percent decline.
"The virus tossed everything over the cliff, and we've been trying to climb out of it since then," Timothy R. Fiore, CPSM, C.P.M., Chair of ISM's Manufacturing Business Survey Committee, told reporters on a conference call, adding that the Manufacturing PMI® registered 60.7 percent in December, the highest figure in 2½ years. "I think it's another expansion cycle," Fiore said. "Manufacturing has had a V-shaped recovery, where (the sector) got down deep and jumped right back up and has been running strong ever since. The new order numbers for last month were strong, production output was strong, and there was nothing about the PMI® report that should cause concern for the immediate future."
The manufacturing operating rate — which measures how close a factory or business is to its maximum production level — is 85.7 percent. Production capacity is expected to increase by 5.3 percent in 2021, following a reported increase of 0.5 percent last year, and capital expenditures are projected to increase 2.4 percent. Fifteen of 18 manufacturing industries project revenue increase this year, with Printing & Related Support Activities; Transportation Equipment; Nonmetallic Mineral Products; Apparel, Leather & Allied Products; and Machinery expressing the most growth confidence.
Manufacturing export business is projected to increase in 2021. That confidence is based in part by Business Survey Committee members' expectations that the U.S. dollar will weaken against six of seven foreign currencies, with the Mexican peso the exception. A weakening dollar usually makes U.S. exports more attractive to consumers in other countries.
The services sector that makes up about 90 percent of the U.S. economy was hit harder by the pandemic, with lockdowns and social-distancing mandates limiting activity at such businesses as restaurants, bars and hotels.
Though the services operating rate is 86.6 percent, the sector relies heavily on in-person interaction and transactions, meaning growth will continue to be limited by pandemic-related employment constraints. The projected increases in services employment and revenues are the same modest figure: 1.6 percent.
Anthony Nieves, CPSM, C.P.M., A.P.P., CFPM, Chair of the ISM Services Business Survey Committee, pointed out on the conference call that a projected capital-expenditures increase of 12.7 percent this year is an indication of business confidence. However, he added, "The employment picture is still a challenge, particularly finding qualified workers and those suitable to specific trades, (especially in) the construction industry. When we look at this sector, we're still seeing growth for specific industries, even with the pandemic. But some industries have been impacted harder than others."
Of the 18 services industries, 12 expect revenue growth this year, with Mining; Management of Companies & Support Services; Professional, Scientific & Technical Services; Agriculture, Forestry, Fishing & Hunting; and Wholesale Trade showing the most confidence. Accommodation & Food Services was one of the six industries that did not project growth.
"For many (services) businesses, everything is relative to square footage, as well as the number of seats or rooms available," Nieves said. "Formulas for staffing are done accordingly, and if businesses are not at 100-percent capacity or are limited to outside activity, that affects many other components of a business." That dynamic in such a labor-intensive sector, Nieves added, means that a recovery can require more time.
Still, executives in both sectors are optimistic, especially for the second half of the year. Some of that confidence could be due to timing: ISM waited to conduct the Semiannual Economic Forecast survey until after the November elections, when executives were aware of the policy — particularly on trade — and regulatory environments their businesses would face in 2021. Also, the incoming Biden administration has vowed to speed up the COVID-19 vaccine rollout, which has been hobbled thus far.
"A new administration coming in place has given businesses the clarity and certainty they need," Fiore said. "There's a feeling there will be more stimulus. If the industries that have been damaged, like oil and gas, start to recover, that will be a positive for the economy. Commodity markets have been strong, based on demand in the U.S. and China. And hopefully by the end of 2021, most of the population will be vaccinated."
Such a scenario would not mean the country is finished with COVID-19, but it would lift much of the pandemic's weight off the economy. ISM's Spring 2021 Semiannual Economic Forecast, scheduled for release in May, figures to indicate how much heavy lifting will remain.