COVID-19's Impact on the U.S. Services Sector — Especially its Workers
July 06, 2020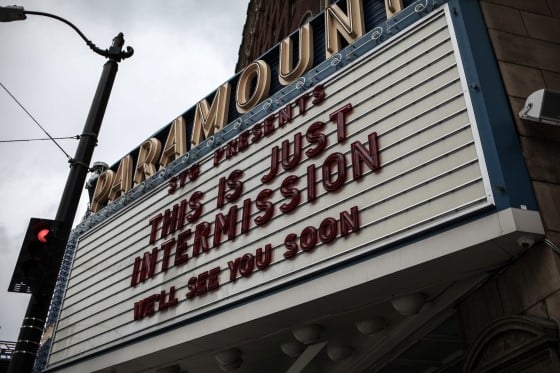 As restrictions were loosened around the U.S. and many Americans resolved to resume normal lives, the saying was oft-repeated: "The country might think it's done with the coronavirus (COVID-19), but the virus isn't done with the country."
Such a warning was never necessary for most services-sector businesses, which have dealt with mandatory closures, hesitant consumers, employee layoffs and/or furloughs and hazy futures. Even after states allowed companies to reopen, most have operated at limited capacity to comply with social-distancing mandates. It appeared those efforts were paying off, as some economic indicators, including the Non-Manufacturing ISM® Report On Business®, suggested that, while the road to recovery was likely long and slow, a critical corner had been turned.
Then came a dramatic spike in new daily coronavirus cases in the U.S. since June 15: A 201-percent increase to 55,220 on Thursday, the largest single-day total since the start of the pandemic. In response, many states — most notably, Arizona, California, Florida and Texas — have paused or reversed their reopenings.
"I projected a long recovery, a year to (18 months), maybe more, but it at least looked like we were coming out of the ashes," says Anthony Nieves, CPSM, C.P.M., A.P.P., CFPM, Chair of the Institute for Supply Management® Non-Manufacturing Business Survey Committee. "The spike in cases is an impediment, for sure. The services sector is so labor-intensive and dependent on the ability of people to frequent establishments. Until we get past the restrictions that have to be in place right now, we're just going to falter and limp along."
Among the most notable state measures: Arizona closed bars, movie theaters, gyms, pools and water parks for 30 days; Texas closed bars; Florida closed bars, and some counties closed beaches heading into Independence Day weekend; California ordered the closing of indoor businesses in 19 counties. With cases rising in 40 of the 50 states heading into July 4, if lawmakers in other states needed political cover to follow suit with closings, they had it. What's more, some businesses voluntarily locked down, most notably Apple, which closed 77 stores in 11 states hit hard by COVID-19.
Terrible Timing
Even with many businesses scraping to stay viable, the U.S. services sector appeared to be climbing out of its coronavirus crater. The Non-Manufacturing ISM® Report On Business® composite NMI® reading of 57.1 percent in June, the index's largest single-month increase since its inception in 1997, indicated growth in the sector after back-to-back months of contraction.
In the June report, a member of the Business Survey Committee commented, "Businesses are starting to reopen, and the economy seems to be on the road to recovery. But let's not get too complacent, (as) COVID-19 is still a pandemic, (and) a vaccine has not been developed. Economics is the reason for the push for businesses to reopen. Utmost care still needs to be cautiously and religiously (taken)." The latest COVID-19 assault has dissipated some of that optimism, with the state-ordered closures, supply chain issues, potential consumer anxiety and payroll-meeting challenges combining for a perfect storm of the one thing many businesses dread most — uncertainty.
"The forecasting capability has gone out the window," Nieves says. "It's about what kind of strategy (businesses) can put in place to maintain some semblance of operations. With the way many establishments operate, they need to maximize their square footage space, which is impossible because it's shrunk to next to nothing or closed entirely. Nobody is making a profit; it's about staying in business until (the country) can fully recover. In a lot of services industries, the margins are very tight."
While uncertainty has less of an impact on grocery stores and other essential businesses, it's a much bigger factor for companies largely depended on discretionary income, like those in the hospitality industry, Nieves says. That dynamic is intensified for hotels, convention spaces and event planners/coordinators that are reliant on conferences and meetings that are booked well in advance: "Those businesses are based not only on transient business or individual business travel, but conventions," Nieves says. "And if companies don't know how long until the country gets past this, they don't schedule events, and that's a lot of business that never goes on the books."
Pandemic Hurts People
While the U.S. services sector makes up about 89 percent of U.S. gross domestic product, its health is tied to the much smaller manufacturing sector. Materials from factories go through the supply chain and often end up as finished goods sold by services businesses. As a result, even with restaurants operating at limited capacity, more outbreaks at food-processing plants could create supply continuity issues, Nieves says.
Such disruptions would be another blow to an accommodation and food services industry in which much of the workforce not only must contend with the threat of infection with every shift, but is "hand-to-mouth in how they live," Nieves says. In June, ISM's Non-Manufacturing Employment Index increased 11.3 percentage points to 43.1 percent, but that figure still indicates strong contraction.
Nieves believes another round of federal stimulus will be needed. "The debate on that needs to happen soon because I don't think the economy can take another hit," he says. "A scale-back or pullback for some businesses would be doable — a lockdown in moderation. But the economy would suffer dramatically from a full-blown lockdown like we had in March."
Americans are spenders by nature, Nieves says, which was exemplified in the mass of humanity at Las Vegas casinos and hotels when they reopened: "It was like a jail break," he says. But that was a small sample size, and recent data indicates Americans have been more likely to spend their money on essentials and build their savings.
Ultimately, Nieves says, a full recovery of the services sector, as well as the overall economy, is predicated on controlling a virus that, he says, "seems to be different than any other contagion we've encountered." With the U.S. setting infection records daily, coronavirus might not be finished with the country for some time.
"We have to get the (infection) numbers into some range of decline," Nieves says, "so we can get the economy stimulated again."