Report On Business® Roundup: February Services PMI®
March 03, 2021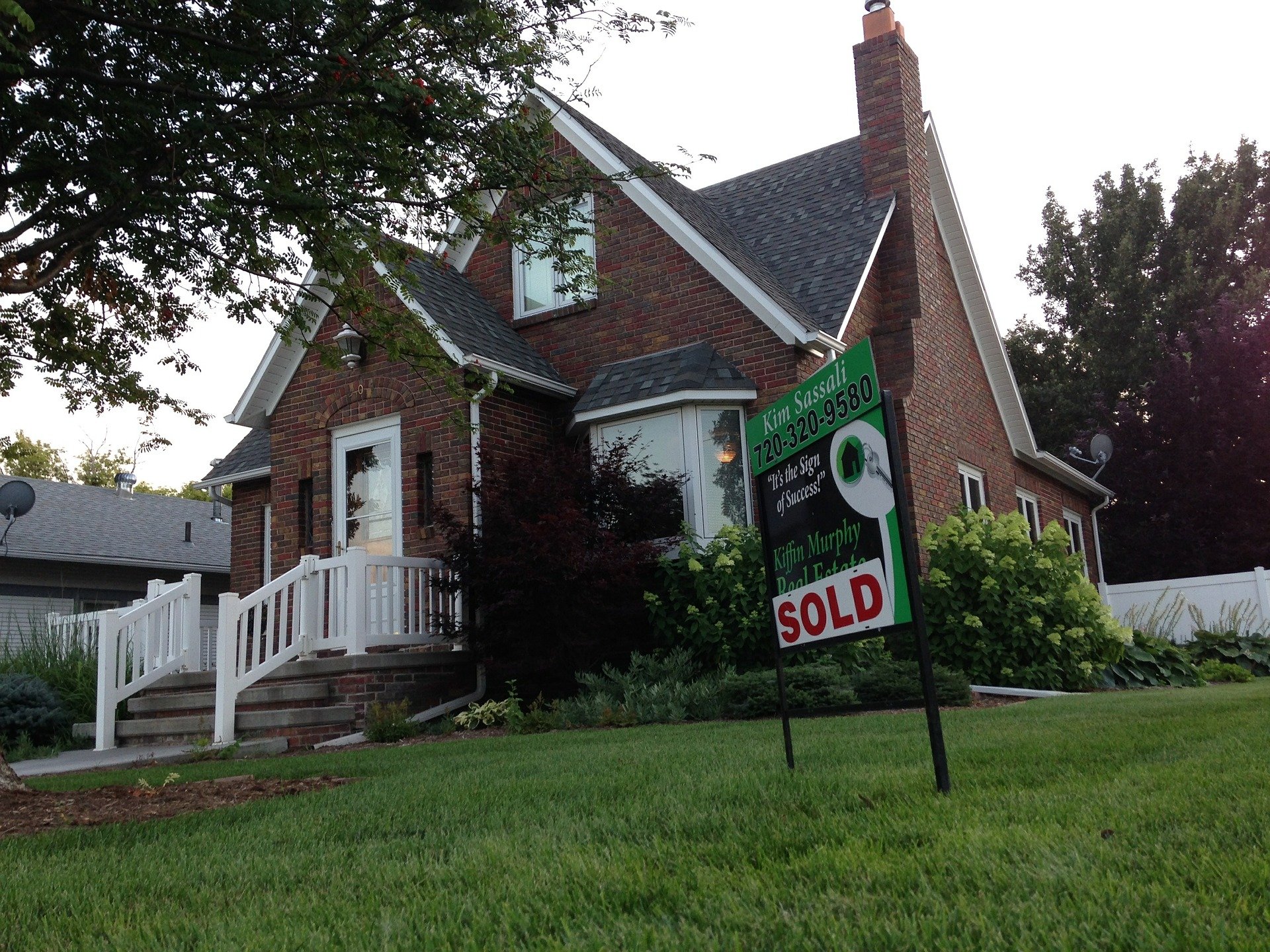 Last month, the Services ISM® Report On Business® was among a parade of economic data suggesting a permanent turn toward a return to pre-coronavirus (COVID-19) conditions. Earlier this week, a well-received ISM manufacturing report for February continued that trend.
The path to a pre-pandemic economy hit a speed bump — at least in the eyes of investors — on Wednesday, with the release of the Services ISM® Report On Business® for February. The Services PMI® of 55.3 percent, a 3.4-percentage point decrease from the previous month, was below analysts' expectations.
Stocks sliding deeper into the red on disappointing #economic news. ISM reporting weaker growth in services in February and #ADP says businesses added 117K jobs last month, well below expectations. #NASDAQ -214

— Jason Brooks (@brookskcbsradio) March 3, 2021
The data, combined with a private payrolls report by ADP and Moody's Analytics that was also considered a disappointment, didn't ease tensions on Wall Street, where stocks have been somewhat volatile in recent days. But the Services PMI® signaled continued growth for the sector, said Anthony Nieves, CPSM, C.P.M., A.P.P., CFPM, Chair of the Institute for Supply Management® Services Business Survey Committee, who reiterated his belief that a full U.S economic recovery from COVID-19 will be a long game.
"Now that we're on a path to recovery, I think we'll continue on it, even if you see a pullback like there was this month with the rate of growth (in the services sector)," Nieves told a conference call of reporters on Wednesday. "And that largely means incremental growth. I don't feel we'll always have the big push we've had in the last few months, because it has to level off a little bit. I don't think we're at the point yet where that kind of growth rate can be sustained."
ECONOMY WATCH: Huge service side of economy grew more slowly in February even as Covid cases fell and business restrictions lifted. ISM services index falls to 55.3% from 58.7%. Supply bottlenecks and price hikes a drag, the ISM found, but the good news is demand is coming back.

— Jeffry Bartash (@jbartash) March 3, 2021
As the Manufacturing PMI® data has indicated about that segment of the economy, the Services PMI® numbers suggest that — even as some states loosen or eliminate COVID-19-related public-health guidelines — sector growth will continue to be limited by labor-market constraints, supply chain delays and product shortages. Among the sobering details in the report for February:
The Employment Index remained in expansion territory, but the reading of 52.7 percent is down 2.5 percentage points from January. "Unable to fill vacant positions with qualified applicants," a Business Survey Committee respondent wrote.
The Supplier Deliveries Index increased to 60.8 percent. Nieves said the winter storms impacting much of the country, especially Texas, were a factor, but the biggest logistics headaches remain ports congestion, low availability of container-shipping space and shortages of trucks and drivers.
The Prices Index jumped 7.6 percentage points to 71.8 percent, the highest reading since September 2008 (71.9 percent). Again, the lists of commodities up in price and in short supply were lengthy; medical supplies and construction materials and labor were among those on both tallies.
The current logistics challenges are more typically associated with the manufacturing sector. However, Nieves said, "Manufacturing producers, suppliers and wholesale distributors are also suppliers to the services sector. And with very strong demand in the last few months, the human resources haven't been there to push out a product out." This dynamic, he added, especially impacts retail businesses.
Coincidence?

*Applications to purchase homes are up 1% yoy. Index level has drifted down to a hair above lowest since May.

*Within ISM Services, only sector seeing contraction was real estate, rental & leasing which matches up w/recent decline in mortgage apps.

🎩 @pboockvar

— Danielle DiMartino Booth (@DiMartinoBooth) March 3, 2021
Among the 18 services industries, the only one that contracted in February was Real Estate, Rental & Leasing — which raised some eyebrows, with the commercial-housing market at its hottest levels in more than a decade. "Sales of residential real estate continue to be strong, even outstripping supply," wrote a Survey Committee respondent in Construction.
Nieves said that the commercial real-estate market, which continues in a pandemic slump, was the biggest drain on the industry's performance.
The Report On Business® roundup:
Associated Press: U.S. Service Sector Growth Slows Sharply in February. Economists had expected some rollback from the January high, but the size of the February drop was much bigger than expected. Service sector businesses were mostly optimistic about the recovery, according to the report Wednesday, but they cited supply chain problems such as production-capacity restraints and material shortages among the problems they are facing.
That was a soft-ish @ism services report...All the categories stayed in expansion but the critical ones all moved lower from last month. Given that this survey represents the largest part of the economy, it just highlights how much of a drag the slow reopening is.

— Marco Mazzocco, CFA (@MarcoMNYC) March 3, 2021
Bloomberg: U.S. Service Industries Expand at Slowest Pace in Nine Months. "(ISM)'s measures of orders and business activity also plummeted to the lowest levels since May. While many service providers remain constrained by the pandemic, the setback in February included an arctic blast that disrupted supply chains, caused blackouts and impeded commerce in some areas."
CNBC: ISM Services Index Misses Expectations in February. "All of the numbers have been improving versus expectations, but not on this one," analyst Rick Santelli said. "On ISM Services for February, we're moving the wrong way. Expecting a number close to 59 (percent); 55.3 is the softest read going back to May, when it was 45.4 So, this is definitely not a high-water mark post-COVID, and it's the services sector, which is important to monitor (because) it's the part of the economy we're missing and hopefully will come back most aggressively."
MarketWatch: The Huge Service Side of the U.S. Economy Suffers a Hiccup in February, ISM Finds. "The economy is picking up speed again as coronavirus cases decline, states lift business restrictions, and the federal government pumps more stimulus into the economy. … The biggest problem for companies is getting badly needed supplies at reasonable prices in light of widespread shortages of key materials. These shortages are expected to recede as the U.S. and economies around the world get back to normal, but it could lead to a temporary bout of higher inflation and delay a full recovery."
The US ISM Services PMI survey prints at 55.3, below 58.7 expected.

The Employment component came in at 52.7 vs. 55.2 eyed, a negative sign for Friday's #NFP report. 👀

— Matt Weller CFA, CMT (@MWellerFX) March 3, 2021
Reuters: U.S. Service Sector Slows; Businesses Facing Higher Costs: ISM Survey. "Though the rate of decline in coronavirus infections has stalled, economists still believe the services industry will regain speed in the spring and through summer. The pandemic, which has disproportionately affected the services industry by shifting demand to goods, has also created bottlenecks in the supply chain through labor shortages at suppliers and manufacturers. That has left businesses with high production costs."
In case you missed Monday's Report On Business® Roundup on the release of the February Manufacturing PMI®, you can read it here. ISM's Hospital PMI™ will be released on Friday. For the most up-to-date content on the three indexes under the ISM® Report On Business® umbrella, use #ISMPMI on Twitter.