Report On Business® Roundup: February Manufacturing PMI®
March 01, 2021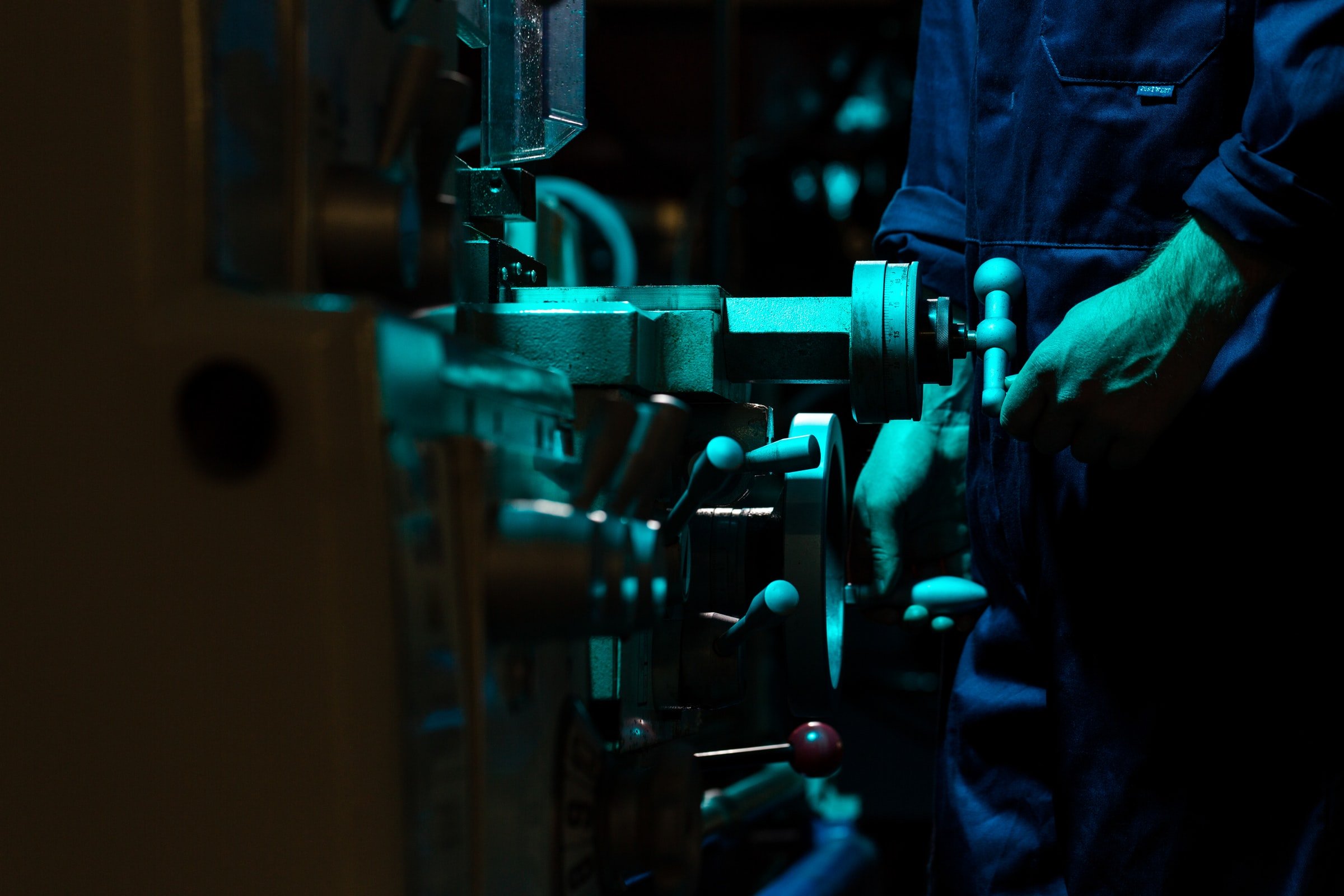 The February Manufacturing ISM® Report On Business® was the latest indicator suggesting that the U.S. economy is crawling out of the coronavirus (COVID-19) crater — but also a reminder of how critical supply chains will be to future success.
The Manufacturing PMI® of 60.8 percent, released on Monday, was the highest in three years, and subindexes that measure demand indicated that orders pipelines should keep flowing. However, prices have escalated to their highest levels in more than a decade, supplier deliveries continue slowing, and shortages of some commodities are "out of control," wrote a member of the Institute for Supply Management® Manufacturing Business Survey Committee.
More signs that the economy is on the mend? Really strong ISM Manufacturing Index number. Much higher than expected.

— Paul R. La Monica (@LaMonicaBuzz) March 1, 2021
The reading surpassed analysts' expectations, and the Dow Jones Industrial Average and S&P 500 indexes extended gains in Monday-morning trading. "Things are heading in the right direction," Timothy R. Fiore, CPSM, C.P.M., Chair of the Manufacturing Business Survey Committee, told a conference call of reporters. "I don't see any headwinds in the short term. Manufacturing people are dealing with the supply chain issues, which are primarily labor related, and to some extent, shortage related."
High consumer demand will continue to test supply chains, Fiore said: "I think those issues will remain until a significant amount of the population is immunized and the threat of the (virus) diminishes somewhat. I can't really tell you where that intersection point is. At one point, we felt things would start to return to normal in the third-quarter time frame, but indications are it might be earlier than that. Right now, a lot of money is being spent on things people want."
Higher commodities prices & supply chain disruptions pushed ISM price index to its strongest since '08

Importantly though, commodities prices look likely to cool & supply chain constraints will ease as capacity gradually ramped up

Inflation is inevitable, not incontrollable pic.twitter.com/Cq3fWpccaz

— Gregory Daco (@GregDaco) March 1, 2021
And that is creating sticker shock for many commodities. The Prices Index reading of 86 percent is the highest since July 2008 (90.4 percent), with aluminum, copper, chemicals, steel and wood products among the leading drivers. For a second straight month, precious metals —many of which go into electronic devices and semiconductors — were listed as up in price. "Prices are rising so rapidly that many are wondering if (the situation) is sustainable," wrote a Survey Committee respondent in Wood Products. "Shortages have the industry concerned for supply (well into) the second quarter."
Two of the biggest continuing impacts of COVID-19 on supply chains are in the (1) shortages of products whose production was limited due to the pandemic and (2) lengthening lead times, evident in the Supplier Deliveries Index that has increased every month since August, hitting 72 percent in February. Among the commodities that remain in short supply include, for a third straight month, semiconductors — a product focus of an executive order signed by President Joe Biden last week that calls for a review of supply chains.
"Prices are going up, and lead times are growing longer by the day. While business and backlog remain strong, the supply chain is going to be stretched very (thin) to keep up," wrote a Survey Committee respondent in Machinery.
A potential bellwether could be the Employment Index, which increased 1.8 percentage points to 54.4 percent, the highest since March 2019. "That was better than expected," CNBC analyst Rick Santelli said. "That will carry us with some momentum into the ADP (and Moody's Analytics) report on Wednesday and the big (federal) jobs report on Friday."
While 68.5 percent of Survey Committee respondents' companies employment levels were unchanged, 19.2 percent increased their head counts, while 12.3 percent lowered them. The 6.9-percentage point difference is the highest such spread in months, and Fiore said that the "hire-to-fire ratio" in Survey Committee respondents' comments was 31 to 1.
"I believe the highest we had previously was 5 to 1," Fiore said. "So, that's an incredible ratio. It shows there are so many companies struggling to hire … that can't get people on the factory floor to produce goods." For supply chains contending with a number of shortages, labor might be the most critical.
The data were very solid across the board, including strong growth for new orders (up from 61.1 to 64.8), production (up from 60.7 to 63.2) and exports (up from 54.9 to 57.2). Employment (up from 52.6 to 54.4) strengthened for the third straight month.

— Chad Moutray (@chadmoutray) March 1, 2021
The Report On Business® roundup:
Associated Press: U.S. Manufacturing Activity Jumps to 3-Year High in February. "It was the strongest performance since February 2018. Any reading above 50 indicates expansion in the manufacturing sector. The survey found optimism increasing with five positive comments for every cautious comment, up from a 3-to-1 ratio in the January survey."
Barron's: The Manufacturing Recovery Is Humming Along. Industrial Stocks Are Rising. "Investors received even more good news to start the month of March: The manufacturing recovery is humming along. Institute for Supply Management®'s Manufacturing PMI®, a key measure of activity in the sector, came in at 60 for February, a very strong reading. The index bottomed out at a reading of around 41 in April 2020, when economic lockdowns prompted by the pandemic began and has been averaging in the high 50s for the past few months."
Bloomberg: U.S. Manufacturing Expands Most in Three Years as Prices Climb. "At a time when household and business demand is off to a solid start to the year amid lean inventories, producers are struggling with rising costs for raw materials, labor force disruptions and higher shipping rates. Orders, production and factory employment measures all expanded at faster paces last month, highlighting robust and resilience in manufacturing that's helping power the economy."
ING Think: Vibrant Manufacturing Heaps More Pressure on the Fed. "We expect inflation to rise above 3.5 percent in the second quarter, and today's figures only make that look more likely. The Federal Reserve continues to believe that this won't be sustainable, and we think (it is) probably right. However, there is a growing risk inflation could end up being a little stickier around the 3-percent mark given the prospect of vibrant, stimulus-fueled demand coming up against a supply constrained economy and businesses taking advantage to rebuild margins."
United States ISM Manufacturing Index shows, again, how the U.S. recovery is stronger than the European one.

ISM manufacturing index at 60.8, new orders rising to 64.8, employment index up to 54.4, production index up to 63.2 pic.twitter.com/25tWHWQ3OC

— Daniel Lacalle (@dlacalle_IA) March 1, 2021
MarketWatch: Manufacturers Grow at Fastest Pace Since Pandemic, ISM Finds, as Economy Speeds Up. "Manufacturers have led the economic recovery, and production has returned close to normal. Businesses are even more optimistic about the next year. Orders are increasing in anticipation of strong sales as the vaccines do their work and more government stimulus is pumped into the economy. … The only thing that might slow the recovery are ongoing supply disruptions, but they should ease once the pandemic fades."
Reuters: U.S. Manufacturing Sector at Three-Year High, Cost Pressures Mounting. "The survey added to solid January data on consumer spending, building permits, factory production and home sales in suggesting that the economy got off to a strong start in the first quarter, thanks to nearly (US)$900 billion in additional COVID-19 relief money from the government and a drop in new coronavirus infections and hospitalizations."
Great @ism manufacturing report. Very bullish commentary that pointed out a labor shortage (skills gap driven) and input price inflation. It's great to see but not in the context of high existing unemployment. We need to get the services side of the economy back open. $SPY $TLT pic.twitter.com/Ap8TwgMvn0

— Marco Mazzocco, CFA (@MarcoMNYC) March 1, 2021
The Wall Street Journal: China Manufacturing Stumbles as U.S. Takes Off. "(I)n January, there was a narrowing of the big gap that had developed between the strength in factory orders and factory production in the U.S., according to PMI® data from Institute for Supply Management®. Demand for goods growing at a much faster pace than U.S. factories' production has been a main factor driving the surge of Chinese exports in recent months. That narrowing looks like it was temporary, however: ISM's February manufacturing report, released on Monday, showed a big pickup in U.S. factory production — and an even bigger pickup in the pace of new orders."
ISM's Services PMI® will be unveiled on Wednesday, and the Hospital PMI™ on Friday. For the most up-to-date content on the reports under the ISM® Report On Business® umbrella, use #ISMPMI on Twitter.