Report On Business® Roundup: January Services PMI®
February 03, 2021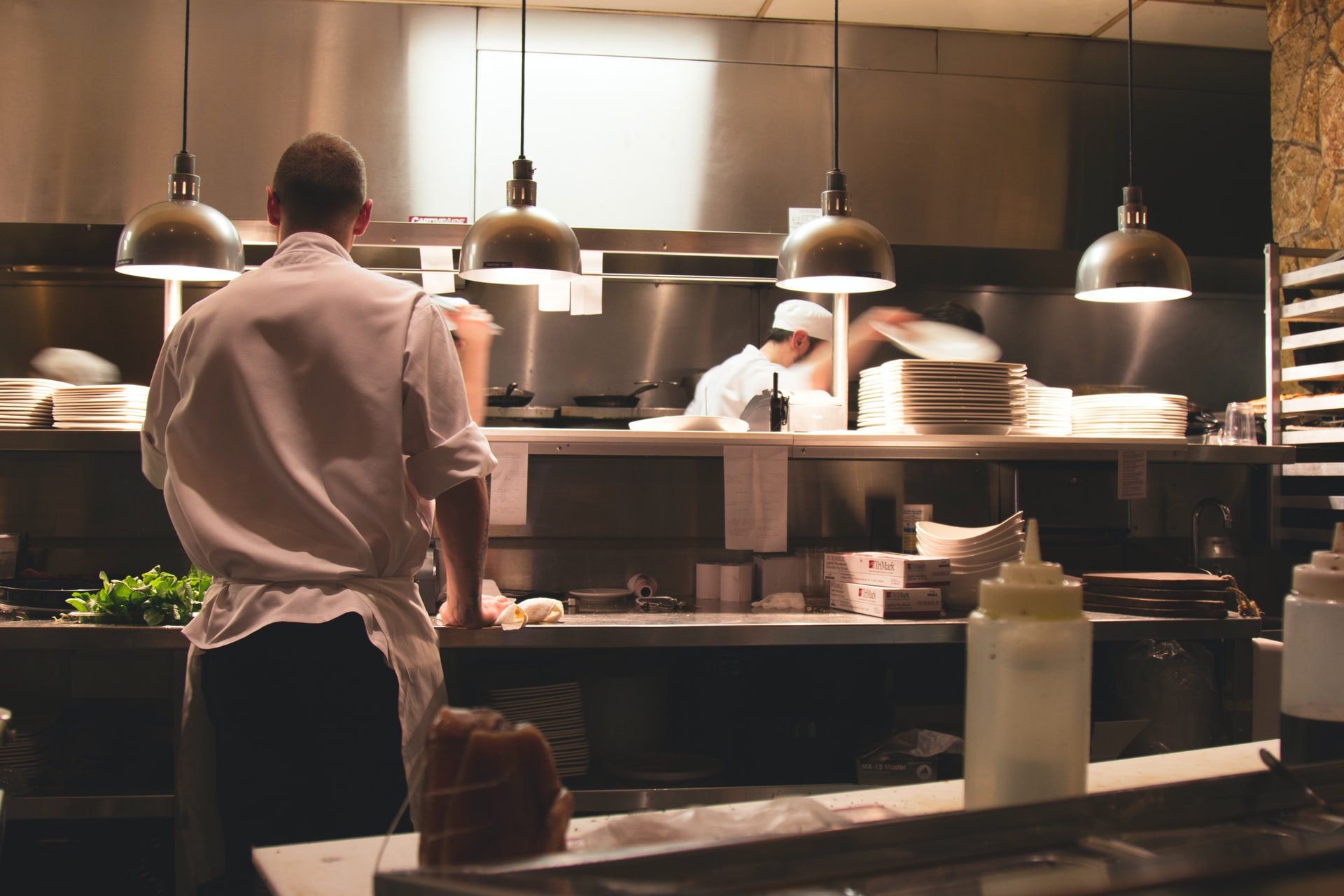 While no one is declaring that the coronavirus (COVID-19) pandemic has stopped limiting on the U.S. economy, January 2021 could become the month in which leading indicators began taking a permanently optimistic turn.
Last week, the Bureau of Economic Analysis reported U.S. real gross domestic product (GDP) increased by 4 percent in the fourth quarter of 2020 (though a slightly smaller bump than expected). On Monday, the non-partisan Congressional Budget Office projected GDP to return to a pre pandemic level by mid-2021, and the labor market in 2022 — both quicker than previously forecasted.
On Wednesday, the private payrolls report by ADP and Moody's Analytics showed that U.S. businesses added 174,000 jobs in January, easily beating analysts' expectations. The Services ISM® Report On Business® followed, indicating that an employment boost helped push the Services PMI® to 58.7 percent for January, the highest reading in nearly two years.
Good to see expanding ISM Services reading with headline at 58.7% (best in nearly two years), UP from 57.7%, including big turn in employment component to growth, previously in contraction mode. https://t.co/w00AnSrQlt

— Mark Hamrick (@hamrickisms) February 3, 2021
"It was a good report," Anthony Nieves, CPSM, C.P.M., A.P.P., CFPM, Chair of the Institute for Supply Management® Services Business Survey Committee, told reporters on a conference call on Wednesday. "Things are still not at the pre-pandemic levels, but from what our (Survey Committee) respondents have told us in this month's comments, as well as from our Semiannual Economic Forecast (in January), we should see a good first half to the year, and a better second half. Things are looking more optimistic."
ISM's Manufacturing PMI® for January, at 58.7 percent, also reflected strong growth. (As with the manufacturing report, previous months' services data was seasonally adjusted. See this primer for more information on ISM's annual adjustments to seasonal factors; the most recent revisions date back to January 2012.)
"The solid readings for both the ISM Manufacturing and the ISM Services indexes in January are consistent with an ongoing moderate-to-strong GDP expansion in the first quarter of 2021," Robert A. Dye, Ph.D., and Daniel Sanabria, economists at Comerica Bank, wrote in a note to clients and investors. "They reflect the resiliency of the U.S. economy under difficult circumstances."
The #ISM Non-Manufacturing Index rose to 58.7 in January, signaling a rise in #services activity growth. The new orders index, a leading indicator, increased to 61.8. This bodes well for the outlook in the services #economy in the months ahead. pic.twitter.com/vzgYKNKq2x

— Cetera Investment Management (@ceteraIM) February 3, 2021
All eyes will be on Friday's federal jobs report, with much of its data likely compiled before some COVID-19 business restrictions were relaxed in such parts of the country as New York and California. However, even with that time element, the ISM Services Employment Index for January registered 55.2 percent, up 6.5 percentage points from the seasonally adjusted December figure. "New hires required to perform awarded work in 2021," a Business Survey Committee respondent wrote.
The Inventories Index fell 9 percentage points to 49.2 percent, its fifth straight month of yo-yoing between contraction and expansion. Nieves said the latest drop was due to continuing capacity constraints and increased demand, reflected in a New Orders Index reading of 61.8 percent, up 3.2 percentage points from December's seasonally adjusted number.
"With the slowing deliveries and capacity issues, it's taking longer to build inventories," he said. "It's more of an ebb-and-flow type situation. Cycle times for inventories are much faster on the services side. There are more tangible goods and finished products in services, and it's more of a demand-pull environment. So, when inventories are low and there's a burn off, that means activity has exceeded back-end replenishment. There will be buildup going forward."
The @ISM Services Prices Index declined 0.2 percentage point to a still-lofty 64.2%, and for a second straight month, no commodity was listed as down in price. Sixteen of 18 industries reported increases; none reported paying lower prices. https://t.co/WOw7pgEgyA #ISMPMI #economy

— Institute for Supply Management (@ism) February 3, 2021
The Report On Business® roundup:
Associated Press: Service Sector Operates at Highest Level in Almost Two Years. "(The) gain came as a surprise to economists who had been looking for a slight decline given that the country was battling a severe resurgence of virus cases in January. … The strength was driven by a jump in new orders and from an increase in employment, although various businesses indicated during the survey that the coronavirus was still having an impact."
Bloomberg: Service Industries in U.S. Expand by Most in Nearly Two Years. "Service-industry employment, which includes leisure and hospitality, expanded by the most in 11 months. Some cities, including New York, are easing restrictions on dining and other activities, which may help fuel more consumer spending. The economy may also get a boost from the vaccine roll out while lawmakers in Washington debate another round of stimulus."
ING Think: U.S. Service Sector Shifting Gear. "(The Employment Index) jumped to 55.2 from 48.7. With both the manufacturing and services (indexes) reporting such strong employment jumps, it bodes well for job creation in the months ahead. … However, we wouldn't get too carried away with the implications for this Friday's jobs report, given the data collection is the week of (January 12). There will still be legacy drags from the California stay-at-home orders and the closure of dine-in eating in New York and other cities."
Jan @ISM Services stronger than expected at 58.7 vs. 56.7 est. & 57.7 in prior month; new orders stronger; business activity & prices paid cooled but still expanding; employment stronger & out of contractionary territory; new export orders contracting for 1st time since July 2020 pic.twitter.com/0NU0be8ul6

— Liz Ann Sonders (@LizAnnSonders) February 3, 2021
Logistics Management: Economic Services Activity Begins 2021 with Growth, Reports ISM. "Addressing the ongoing strong growth path for new orders, Nieves explained that he expects continued growth until that point in time when either everything gets opened up, due not to the activity level, but rather the availability of services opening up to pre-pandemic levels, at which point new order levels may start to come down. Another prospect cited by Nieves could be further shutdowns, which could, in turn, cause new order levels to diminish."
MarketWatch: Services Side of U.S. Economy Speeds Up in January, Signals Faster Growth. "Businesses that deal more frequently and directly with customers, such as restaurants, retailers, hotels and entertainment venues, suffered another setback owing to new government restrictions that only began to be lifted in late January. Although the ISM survey indicator is still relatively high, business is still far from normal."
More US Jan ISM svcs: The four industries reporting contraction in January are: Arts, Entertainment & Recreation; Educational Services; Retail Trade; and Utilities. #ISM #services #economy

— Mace News (@MaceNewsMacro) February 3, 2021
Reuters: U.S. Service Sector Activity Near Two-Year High in January. "The services industry has borne the brunt of the COVID-19 pandemic, which has forced authorities to impose restrictions on businesses like restaurants and bars. Consumers have also stayed away from other businesses and venues which attract crowds. The pandemic has shifted spending away from services to goods."
The Wall Street Journal: Stocks Wobble Between Small Gains and Losses. "(F)resh economic data released Wednesday showed further improvement in the U.S. services sector. Institute for Supply Management®'s services index for January climbed to 58.7 in January from a (seasonally adjusted) 57.7 the previous month. Economists surveyed by The Wall Street Journal had anticipated a reading of 57.0."
In case you missed Monday's Report On Business® Roundup on the release of the January Manufacturing PMI®, you can read it here. ISM's Hospital PMI™ will be released on Friday. For the most up-to-date content on the three indexes under the ISM® Report On Business® umbrella, use #ISMPMI on Twitter.