Report On Business® Roundup: January Manufacturing PMI®
February 01, 2021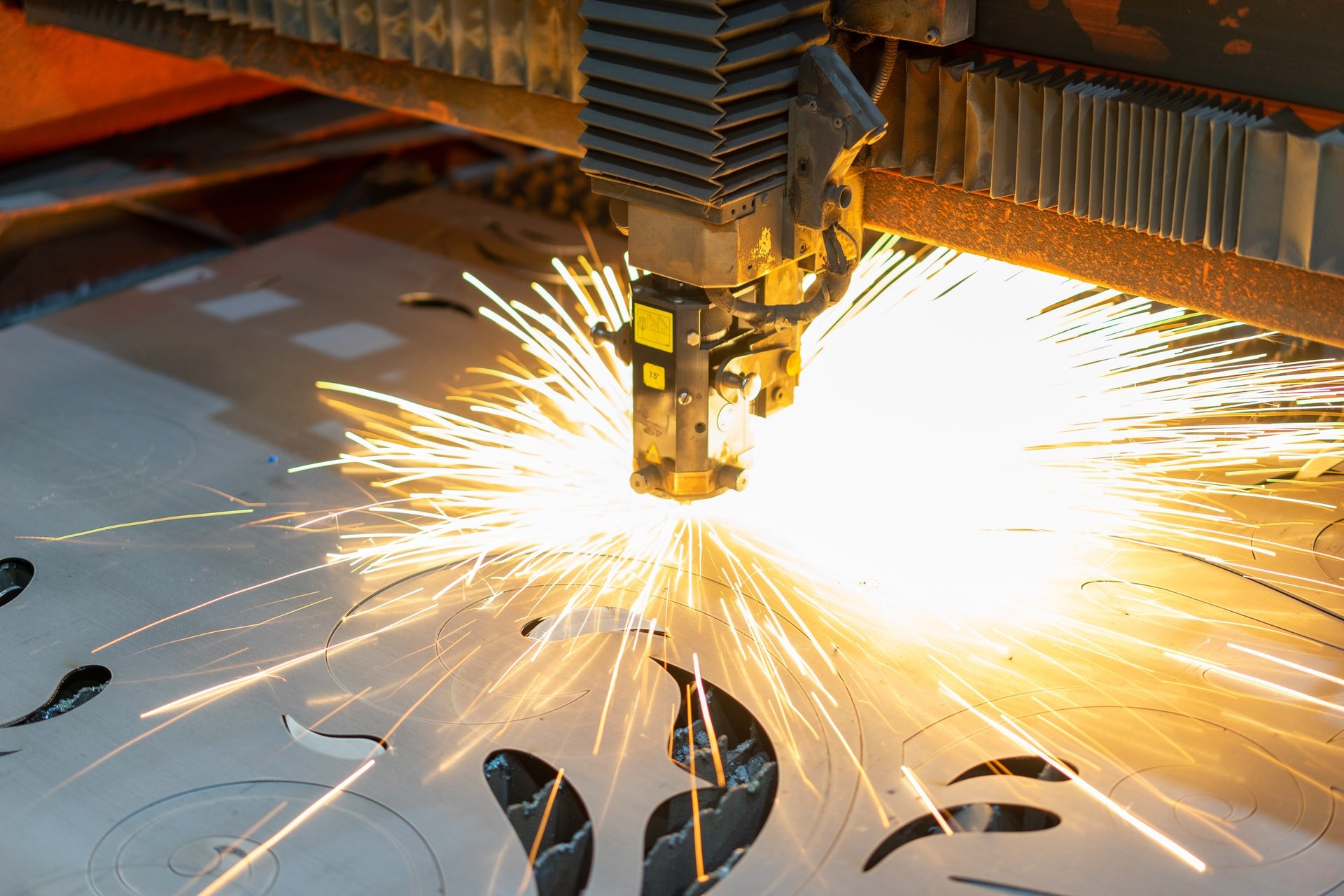 After economic news was dominated for days by the Reddit-powered, roller-coaster stock-price rides of GameStop and AMC Theatres, Monday morning brought back-to-back developments designed to bring calm to recent market chaos.
The first was a forecast by the non-partisan Congressional Budget Office that projects real gross domestic product (GDP) to return to a pre-coronavirus (COVID-19) pandemic level by mid-2021, and the labor market in 2022 — both quicker than previously expected. The second was another ISM® Report On Business® release indicating that U.S. economic recovery is being fueled in a big way by the manufacturing sector.
ECONOMY WATCH: U.S. manufacturers are still going strong. ISM index slips to 58.7% in January from 60.7% in December, but it's still near a 16-year peak. Best part is another increase in employment. Worst part: Supply bottlenecks and higher raw material prices (inflation).

— Jeffry Bartash (@jbartash) February 1, 2021
The January Manufacturing PMI® of 58.7 percent was down 1.8 points from the seasonally adjusted December reading. (For more information on ISM's annual adjustments to seasonal factors, which change some previous-months Report On Business® index numbers from their initial release, read this primer.) However, that number indicated strong growth, powered by the New Orders and Production indexes, which surpassed 60 percent for the seventh consecutive month.
And six months into what Timothy R. Fiore, CPSM, C.P.M., Chair of the Institute for Supply Management® Manufacturing Business Survey Committee, likes to call "clear performance" for factories following the worst of coronavirus-related shutdowns and other impacts, the data offers no indication that this level of expansion will abate soon.
"The manufacturing economy continues improving," Fiore told reporters on a conference call on Monday. "The (composite) index and subindex expansion was strong again, and all 10 subindexes in positive territory. It's a demand-driven expansion again restricted by labor issues. Issues with direct labor at both (Business Survey Committee) panelists' companies and suppliers are the main constraint to near-term growth."
The Employment Index reading of 52.6 percent is the highest since June 2019 (53.3 percent), and Fiore added that panelists' companies are generally hiring or attempting to hire, rather than reduce the workforces. The Customers' Inventories Index hit another notable low, with its 33.1 percent reading territory last visited in December 2009 (32.5 percent), meaning companies continue to have their biggest struggles in years keeping products on shelves to meet demand.
"Supplier pricing power." With nearly 50 commodities listed as up in price and just one — hurray, caustic soda — down in January, one would expect #ISMPMI #Manufacturing Prices Index to be lofty; the reading of 82.1% is highest since April 2011. https://t.co/H3tB2auFK1 #economy

— Dan Zeiger (@ZeigerDan) February 1, 2021
Prices continue to climb, with the index registering 82.1 percent, its highest since April 2011. Fiore said that dynamic could have impacted the New Orders Index, as December's seasonally adjusted number of 67.5 percent might be a product of companies scrambling to place orders before prices went up.
"Buyers were placing orders faster because they knew if they waited a week or two or three, they probably would pay higher prices," he said. "A number of 61 is strong reading for the New Orders Index, but I think if you look at the last three or four months (of activity), that's probably the right level."
The Report On Business® roundup:
Associated Press: U.S. Factories Grew in January, but at a Slower Pace. "ISM's survey of businesses showed that 16 of 18 manufacturing industries showed growth in January. The contracting industries were printing and petroleum. Respondents to the survey were mostly optimistic again, as demand expanded new orders continued to grow although at a slower pace than the previous month. Employment grew for the second month in a row after falling into contraction in November but remains a concern."
Barron's: Manufacturing Activity Dipped. Why Industrial Stocks Will Be Fine. "The sector is still growing, and the data is supportive of the overall industrial sector. … (The) ISM PMI report shouldn't shake investor confidence in that trade. As long as COVID-19 doesn't derail the continuing economic recovery, analysts and investors should like the sector in 2021."
That's a healthy @ism manufacturing report. New orders and production are well in expansion, >60, while employment ticks up and stays >50. The commentary was also very positive. Hopefully, we see some follow through on the services side. pic.twitter.com/uCmxe0nAur

— Marco Mazzocco, CFA (@MarcoMNYC) February 1, 2021
Bloomberg: U.S. Manufacturing Remains Robust While Price Pressures Build. "Unlike some parts of the economy — like the struggling labor market — manufacturing has been steadily recovering since COVID-19 containment measures halted production in the spring of last year. However, the unsettling of supply chains that haunted the sector last year against a backdrop of lean inventories has persisted into the new year."
ING Think: U.S. Manufacturing Producing the Goods. "There will be some caution at the Federal Reserve though given the sharp increase in the prices paid component to its highest level since April 2011. This reflects input costs, particularly commodity and energy related, which have been grinding higher for several months now. … While we think it is too early to be especially concerned, we do predict that headline inflation will rise above 3 percent and core inflation above 2.5 percent in coming quarters as price levels in a vibrant reopened economy contrast starkly with 12 months before when the stresses of the pandemic saw companies slashing prices to generate demand and cash flow."
New orders (down from 67.5 to 61.1) and production (down from 64.7 to 60.7) expanded for the 8th consecutive month but remained very robust. Exports (down from 57.5 to 54.9) also decelerated somewhat, but hiring (up from 51.7 to 52.6) strengthened for the second straight month.

— Chad Moutray (@chadmoutray) February 1, 2021
Kitco News: Gold Prices Holding Steady Following Drop in U.S. ISM Manufacturing Index. "Gold prices are seeing little reaction to the latest economic data as the market is seeing nearly 1% gains on the day. … According to some analysts gold prices are being led higher by a massive surge in silver prices, which have rallied to an eight-year high."
MarketWatch: U.S. Manufacturers Still Growing Rapidly, ISM Finds, Despite COVID Disruptions. "Manufacturers are looking past the record wave of coronavirus cases during the winter to a stronger economic recovery later in 2021 once the vaccines are widely available. Some are busy expanding production to rebuild low inventories or in anticipation of higher sales. Fresh stimulus from Washington to aid the economy has given them even more optimism that a broader turnaround is at hand."
#Manufactuing companies:

- reconfigured factories
- absenteeism
- short-term shutdowns to sanitize facilities
- difficulties in returning and hiring workers
> strains that limit manufacturing growth potential.

"However, panel sentiment remains optimistic"

via @ISM

— Gregory Daco (@GregDaco) February 1, 2021
Reuters: U.S. Manufacturing Sector Slows; Prices Paid by Factories Highest Since 2011. "Manufacturing has been driven by strong demand for goods, like electronics and furniture as 23.7 percent of the labor force works from home because of the COVID-19 pandemic. But spending on long-lasting manufactured goods fell for a second straight month in December, government data showed on Friday."
The Wall Street Journal: U.S. Manufacturing Growth Continued Early in 2021. "While the pace of expansion slowed slightly last month, Tim Fiore, who oversees the ISM survey of factory purchasing and supply managers, said he is 'feeling really bullish' about 2021, adding 'the issue is how long it's going to take to get the vaccine deployed' to ease strains in attracting and retaining labor at companies and facilities."
ISM's Services PMI® will be unveiled on Wednesday, and the Hospital PMI™ on Friday. For the most up-to-date content on the reports under the ISM® Report On Business® umbrella, use #ISMPMI on Twitter.