Report On Business® Roundup: December Hospital PMI™
January 08, 2021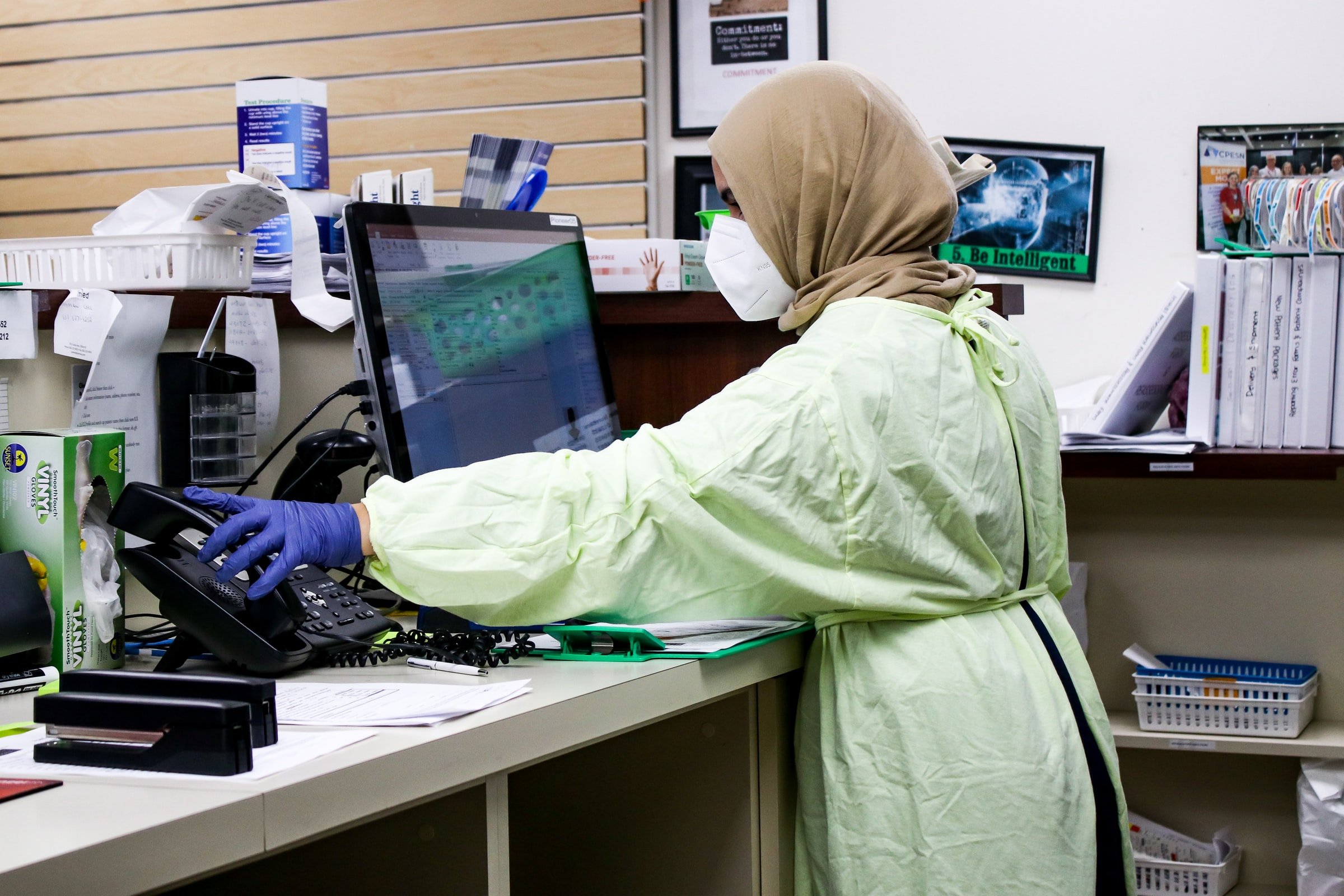 Last year, Institute for Supply Management® unveiled the Hospital ISM® Report On Business® to take the pulse of the U.S. hospital subsector, which makes up a significant portion of the economy and, amid a global pandemic, became even more critical to the nation's health.
On Friday, the Hospital PMI™'s function seemed to stretch beyond reporting data and measuring business conditions. Even for those who have paid close attention to how the latest surge in coronavirus (COVID-19) cases has swamped hospitals — some which have been forced to turn away ambulances, contemplate rationing care or turn a gift shop into intensive care unit (ICU) space — the numbers, and especially the survey respondents' comments, in the December Hospital PMI™ are sobering.
"#COVID19 burnout" engulfed U.S. hospitals in December, with no sign of abating soon. @ISM's Hospital PMI™ remained at 62.6%, but the #coronavirus dominated respondent comments and is impacting every aspect of operations. https://t.co/cF6Op8jsEJ #ISMPMI #economy #healthcare

— Dan Zeiger (@ZeigerDan) January 8, 2021
The composite index reading of 62.6 percent was unchanged from November, but that wasn't the most important dynamic that remained the same. The challenges from November — including limited capacity, personal protective equipment (PPE) sourcing struggles and especially staffing shortages — continued and intensified. The December report offered a real-world glimpse at the front lines (or, as some physicians say, the last line) of a pandemic that claimed a single-day record of more than 4,000 deaths in the U.S. on Thursday.
"Health care has a big impact on business and the nation's gross domestic product (GDP), and the industry employs a large number of people," Nancy LeMaster, MBA, Chair of the ISM Hospital Business Survey Committee, told reporters on a conference call on Friday. "That's what the report is about, but it also sheds light on the service (hospitals) provide the population, and it's important to understand what they're going through.
"You look at the things needed to run a hospital and the challenges they've been dealing with — I'm sure many have read about the shortages of oxygen and sterile water, particularly in California — those are the kind of things the report will highlight and hopefully make people see how all this impacts hospitals, their employees and their ability to serve our communities."
.@ISM's Hospital PMI™ #Employment Index contracted in December, falling 10 percentage points. Survey respondent: "Having a difficult time finding employees, especially environmental services and other support staff." https://t.co/Yqcy96mAK4 #ISMPMI #economy #healthcare #COVID19

— Institute for Supply Management (@ism) January 8, 2021
Among the Business Survey Committee respondents' comments:
"COVID-19 continues to be an impediment to normalized business operations, and the pandemic is not abating — only worsening as (we) get into the winter months. Stocks of (PPE) are adequate, but not sufficient for most categories, especially nitrile exam gloves, which are in extremely short supply internationally. Our hospital system achieved 94-percent capacity in our (ICUs) and continues to hover around that number with new admissions, fatalities and discharges on a daily basis."
"Incidents of COVID-19 cases are rising sharply. Based on COVID-19 data, we anticipate a significant surge in cases peaking by the end of December 2020 that will surpass the previous height of the pandemic. We expect this to continue through January 2021."
"Surgeries with required in hospital stays are being delayed where possible to maintain bed availability for COVID-19 patients."
The most revealing aspect of the Hospital PMI™ data was the Business Activity Index tying its all-time high set in June — and with most facilities again postponing most elective procedures, that activity is from COVID-19 patients. Meanwhile, the Employment Index fell 10 percentage points, into contraction territory.
ISM Hospital PMI showing super high Business Activity number and a contraction in Employment.

— Kristina Cahill (@KristinaMCahill) January 8, 2021
When the Employment Index contracted last spring, it was primarily due to hospitals laying off or furloughing staff after elective procedures were postponed and ICUs overrun with coronavirus cases were largely limited to the East and West coasts. Now, with the entire COVID-19 map of the county in some shade of red, hospitals are having trouble finding workers as available beds become scarce.
"There's a COVID-19 burnout factor that we're seeing anecdotally in the comments," LeMaster said. She continued: "The drop of employment is due to the lack of staff availability. Not only has there been trouble finding nurses, but also environmental services and other employees willing to work on the front lines in such a dangerous situation. So, there are a lot of pressures on hospitals to deal with the number of cases coming in."
In case you missed Tuesday's Report On Business® Roundup on the release of the December Manufacturing PMI®, you can read it here. The Roundup on Thursday's release of the December Services PMI™ can be read here. Also, ISM's Semiannual Economic Forecast for the manufacturing and non-manufacturing sectors will be released on January 19.
For the most up-to-date content on the three indexes in the ISM® Report On Business® family, use #ISMPMI on Twitter.