Report On Business® Roundup: December Services PMI™
January 07, 2021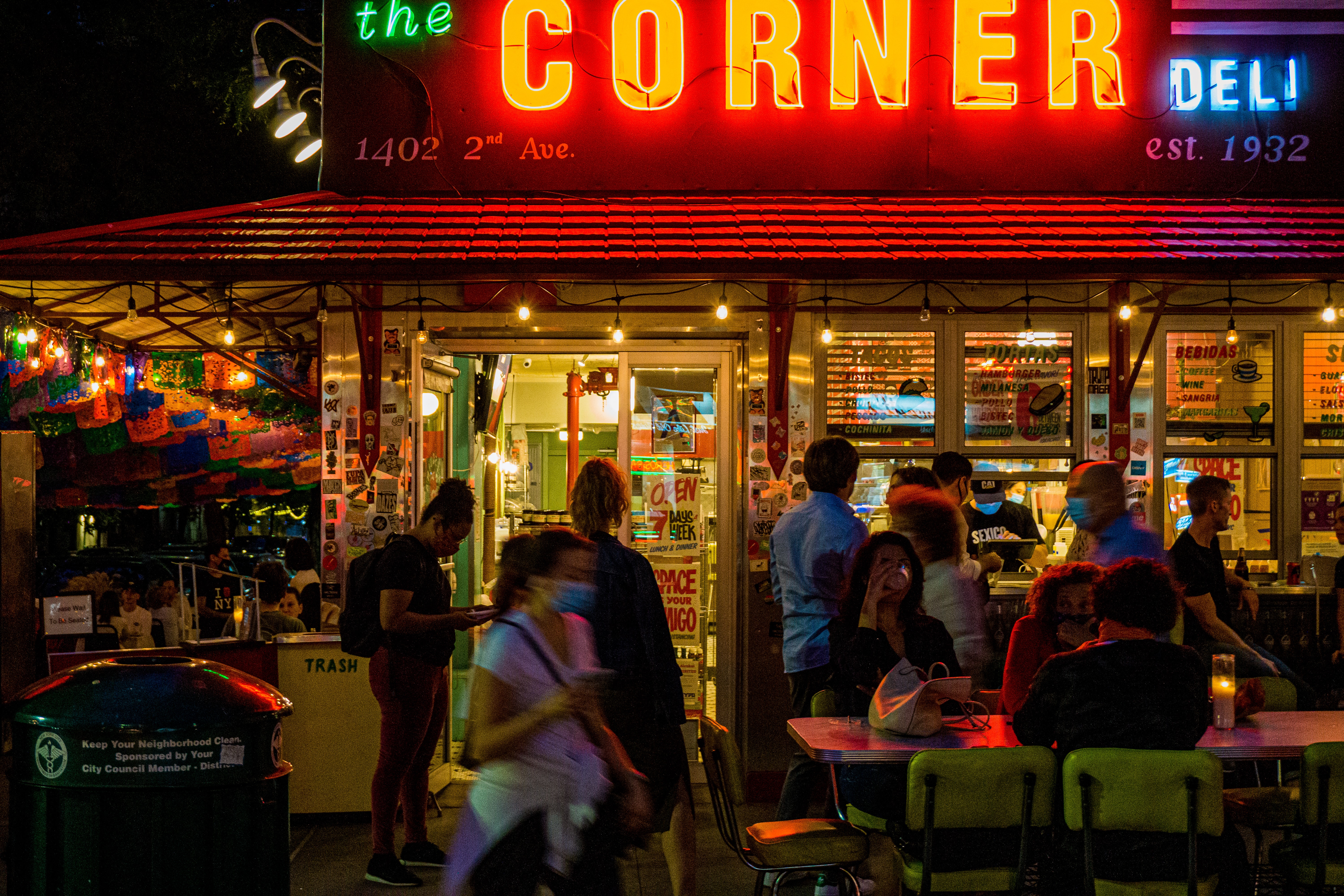 The Services ISM® Report On Business® nearly got lost among a flurry of significant to once in a lifetime-level news in the last two days, but the December data revealed much about the sector that makes up almost 90 percent of the U.S. economy and its sustained challenges amid a global pandemic and upcoming transition of presidential power.
The Services PMI™ reading of 57.2 percent beat analysts' expectations, particularly in light of dire news and expectations on employment, as the coronavirus (COVID-19) continues to wreak havoc on jobs numbers. The Employment Index registered 48.2 percent to fall into contraction territory after three months of growth.
Unexpected increase for @ISM Services in Dec to 57.2 vs. 54.5 est. & 55.9 in prior month … new export orders, business activity & new orders stronger … however, supplier deliveries reflecting further supply chain disruption & employment now contracting pic.twitter.com/3J7MFSCNRk

— Liz Ann Sonders (@LizAnnSonders) January 7, 2021
But the composite figure indicated a seventh straight month of growth for the U.S. services sector and showed that it withstood what was expected to be a challenging combination of a holiday surge and pandemic-related business restrictions — with the latter expected to continue well into the new year.
"It's a good report, even though we're still seeing shutdowns and problems due to COVID-19 having an impact, specifically with food services and other industries that have more (customer) contact," Anthony Nieves, CPSM, C.P.M., A.P.P., CFPM, Chair of the Institute for Supply Management® Services Business Survey Committee, told reporters on a conference call.
ISM services beat but less than meets the eye. Delivery times rose to 62.8 (supply chain issues) and employment fell to 48.2 after three months above 50. Still, underlying demand looks fine with solid new orders at 58.5. As COVID fades, supply disruptions will ease and jobs rise.

— RenMac: Renaissance Macro Research (@RenMacLLC) January 7, 2021
One of the most valuable and user-friendly elements of the ISM® Report On Business® is the fact that when the composite index is higher or lower than expected, a glance at the subindexes quickly reveals why. In the December data, some analysts cited the Supplier Deliveries Index figure of 62.8 percent, a 5.8-percentage point gain from the previous month.
As this space discussed often as COVID-19 began hitting supply chains hard, Supplier Deliveries is the only Report On Business® subindex that is inversed; a reading above 50 percent indicates slower deliveries, which typically signals high demand and healthy consumer spending. In December, holiday demand slowed deliveries, as did coronavirus constraints — but not nearly to the degrees of last spring and summer, when the Supplier Deliveries Index reached record highs.
Wrote a Business Survey Committee respondent in Professional, Scientific & Technical Services, "Deliveries … are slowing down considerably. Between COVID-19, the holidays, and inclement weather of late, the remainder of (2020) stands to be very challenging regarding maintaining adequate materials for operations."
With inventory sentiment as too low in November, services companies responded in December: Inventories Index (58.2%) rose 8.9 percentage points. Survey respondents cited desires to bolster stocks and avoid holiday-related supply delays. https://t.co/4y0SFXVmUh #ISMPMI #economy

— Institute for Supply Management (@ism) January 7, 2021
Some services businesses tried to mitigate supply delays by bulking their stocks, as evidenced by an 8.9-percentage point increase in the Inventories Index (58.2 percent). In November, the Inventory Sentiment Index reached "too low" status for just the second time since the inception of the Services PMI™ (formerly the Non-Manufacturing NMI®) in 1997.
"So, you can see the correlation there," Nieves said. "The respondents felt like inventories were too low as far as applying them to business requirements. … There is usually an effort to reducing inventories before year end; however, demand and capacity issues were why we saw growth month over month."
As with ISM's manufacturing report on Tuesday, the Prices Index was closely watched, given recent speculation and concerns about inflation. Nieves said that while pricing pressure in the services sector is usually driven by fuel costs, the current increases are more related to supply and demand for specific commodities.
"It's not so much across the board, as you would expect to see with inflation," Nieves said. "But it's something to keep an eye on. Because of mitigating circumstances and other (news and events) going on, the focus has been elsewhere." He continued: "We can't tell right now with the information we have that there is inflationary pressure, but there's potential for it."
Strong ISM services, beating estimate 57.2 vs 54.5 (prior 55.9).
However like for manufacturing sector, employment report was soft and (in this case) deteriorating, while Covid surge increases supply constraints.
Net: a strong report, inflation will be volatile....

— Mario Cavaggioni (@CavaggioniMario) January 7, 2021
The Report On Business® roundup:
Associated Press: U.S. Services Sector Grows for Seventh Consecutive Month. "Restaurants and anything to do with entertainment, travel and leisure have been among the hardest hit as the pandemic grinds on into its 10th month. The services sector had been growing for 122 consecutive months — more than a decade — before contracting in April and May as the coronavirus outbreak forced many businesses to close and people to stay home."
Bloomberg: U.S. Services Gauge Strengthened Unexpectedly in December. "The pickup in growth at companies that make up the biggest part of the economy is surprising given the increase in coronavirus cases and tighter business restrictions in some states. At the same time, the employment gauge contracted for the first time in four months, showing the ongoing drag in the job market from the pandemic."
#ISMServices rose to 57.2 in Dec, casting aside the latest #Covid19 infection wave. Business activity and new orders grew slightly faster, supply chains faced constraints, while employment contracted. #USeconomy #pandemicrecovery https://t.co/pIEFOItPBI pic.twitter.com/OlkMRxi8Nv

— Oren Klachkin (@OrenKlachkin) January 7, 2021
Business Insider: U.S. Service Sector Expands at Fastest Pace Since September as Holiday Season Lifts Activity. "The increase comes despite a sharp increase in U.S. coronavirus cases throughout the month. The surge in infections prompted several state and local governments to impose strict economic restrictions. Lockdown measures disproportionately affect service businesses, and several ISM survey respondents cite the worsening pandemic for their gloomier outlooks."
MarketWatch: Service Side of U.S. Economy Speeds up in December, but Virus Hurts Employment. The U.S. economy has taken any body blow from the pandemic, but business is holding up much better than it did last spring. States have shied away from broad restrictions to limit the damage. As the vaccines become more widespread and the pandemic fades, the economy is expected to make a stronger recovery. That could still take many months, however.
The employment subindex in today's ISM Services report for December fell below 50. Combining this with yesterday's negative print from ADP suggests tomorrow's non farm payrolls report will not be kind. If so, it will be the first test of the new Administration's ability to spend.

— Seabridge Gold Inc. (@GoldSeabridge) January 7, 2021
Reuters: U.S. Service Sector Regains Speed in December — ISM Survey. "Backlog orders contracted, indicating a slowdown in the services industry activity in the near term. The survey's index of services industry employment fell to a reading of 48.2 last month from 51.5 in November. That increases the possibility that the economy lost jobs in December for the first time since April. A report on Wednesday showed a decline in employment at private companies last month."
In case you missed Tuesday's Report On Business® Roundup on the release of the December Manufacturing PMI®, you can read it here. ISM's Hospital PMI™ will be released on Friday. Also, ISM's Semiannual Economic Forecast for the manufacturing and non-manufacturing sectors will be released on January 19.
For the most up-to-date content on the three indexes under the ISM® Report On Business® umbrella, use #ISMPMI on Twitter.