Inside Supply Management Magazine
ROB Roundup: March NMI®
April 03, 2020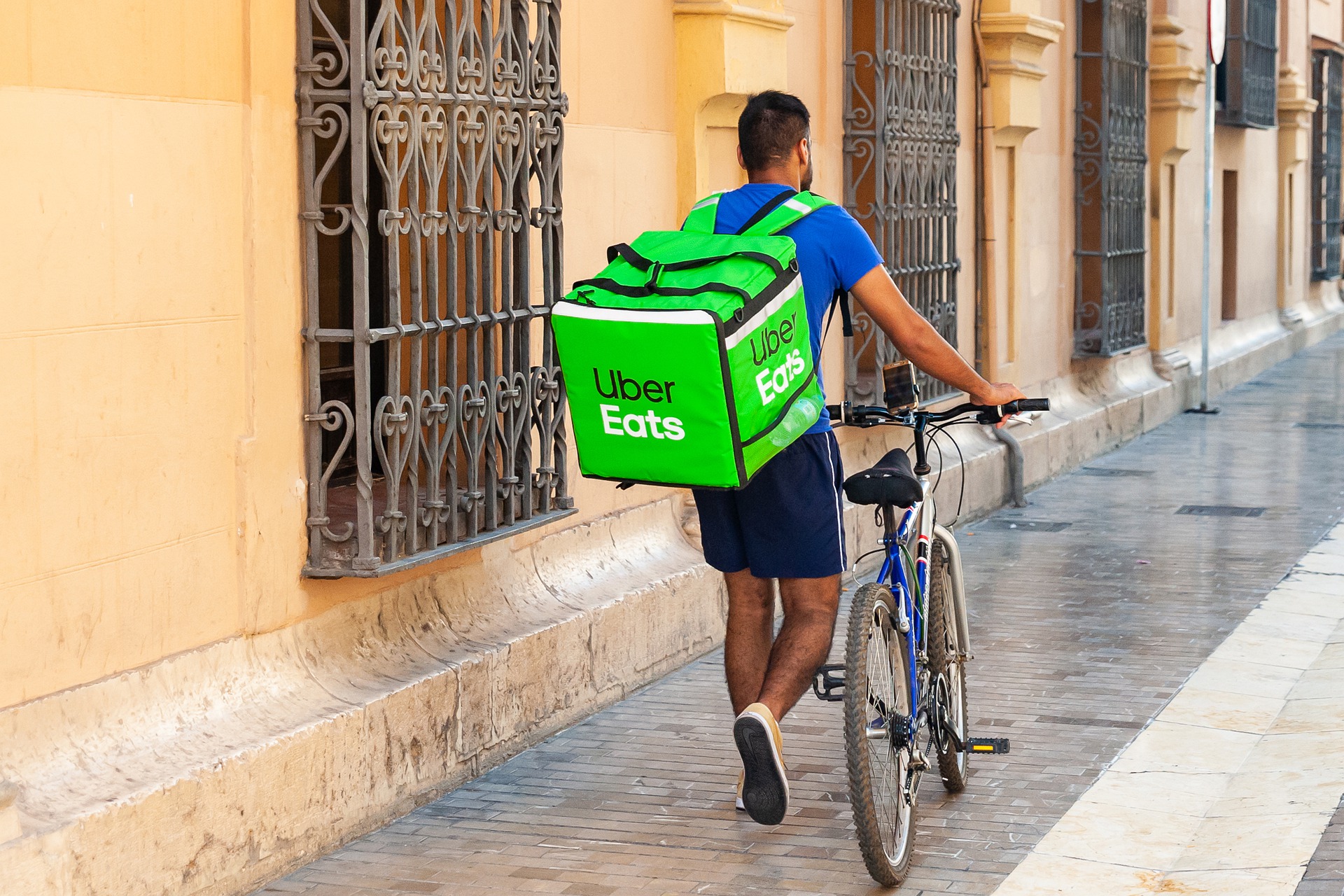 The coronavirus (COVID-19) pandemic has affected the U.S. services sector at varying speeds on multiple fronts, which creates a "moving target" for measuring its impact, said Anthony Nieves, CPSM, C.P.M., A.P.P., CFPM, Chair of the Institute for Supply Management® Non-Manufacturing Business Survey Committee.
That dynamic was reflected on Friday with the release of the March Non-Manufacturing ISM® Report On Business®, in which the NMI® of 52.5 percent was at a 3½-year low but still indicated services-sector growth for the 122nd consecutive month. As with the manufacturing report on Wednesday, the Supplier Deliveries Index played a weighty role in the composite-index calculation, and other subindexes provided more sobering numbers.
.@ISM®'s Anthony Nieves: "(NMI®) indicates growth in March; however, the extreme slowing of supplier deliveries weighted heavily in the calculation. The other three (contributing) subindexes … contracted strongly." https://t.co/ENcPsnRFxO #ISMROB #economy #coronavirus #COVID19

— Institute for Supply Management (@ism) April 3, 2020
The NMI® beat analysts' expectations, which were based in part on economic news turning grimmer as the month progressed. That trend continued on Friday, with the U.S. Labor Department reporting that nonfarm payrolls dropped by more than 700,000 in March, and a top International Monetary Fund official describing the coronavirus pandemic's economic fallout as "humanity's darkest hour."
For the Manufacturing and Non-Manufacturing Report On Business®, ISM asks Survey Committee respondents to make submissions as late as possible, but the surveys are open throughout the month. "We measure activity for an entire month," Nieves told reporters on a conference call. "So, even with daily restrictions imposed due to COVID-19, when you look at the totality, you can see how the (composite) reading is."
On CNBC, analyst Rick Santelli told viewers, "Surprisingly strong March final read on ISM services: 52.5, about 10 points higher than many anticipated. We were looking for 42 or 43. (The NMI®) did capture a big chunk of March, and we can all debate what it says or doesn't say. But maybe services will ride this storm out better. No matter how you slice it, it's better."
However, Nieves noted the decreases in three of the four subindexes that directly factor into the NMI®. The Business Activity Index fell 9.8 percentage points and fell into contraction territory after 127 consecutive months of growth, the New Orders Index was down 10.2 points from its February reading, and the Employment Index dropped to its lowest number in 10 years. "Business activity contracted," Nieves said. "We know the picture of employment with layoffs, furloughs and non-essential business closing. And that's been a part of the capacity constraints that have led an extreme slowing of supply chains."
ISM non-manufacturing: Bad enough, but probably around 5 index points lower when considering that the big increase in supplier deliveries should be seen as a negative in the current situation. The worse is still to come. pic.twitter.com/uNOCVGx90m

— Anders Svendsen (@SvendsenAnders) April 3, 2020
A 62.1-percent reading for the Supplier Deliveries Index limited the NMI®'s decrease — and possibly kept the composite index out of contraction territory. The Supplier Deliveries Index is inversed, meaning a reading above 50 percent indicates slower deliveries, which Nieves said "is good when things are going well. But with this global disruption, deliveries are slowing due to a lower availability of supplies and the capacity to fulfill them. So, the slowing has less to do with demand and more to a lack of product availability, as well as constraints in human and production resources."
ISM Services Commodities in Short Supply. COVID Economy. pic.twitter.com/BL5BJPHv39

— Bespoke (@bespokeinvest) April 3, 2020
But Nieves said that current conditions shouldn't necessitate a change in ISM® Report On Business® methodology. There is little mystery or confusion with the PMI® and NMI®; if the composite number is higher or lower than expected, the subindexes quickly reveal why — as was the case in March.
"You don't want to change how the index is calculated because of a single disruption or anomaly," Nieves said. "(The coronavirus pandemic) is the kind of event some people never see in their lifetime. I don't want to say (the NMI®) is inflated; it's just not totally reflective of what's going on because of this unique situation."
Of the non-manufacturing sector's six big industries, three — health care and social assistance; real estate, rental and leasing; and public administration — grew in March, Nieves said. (The other three industries are information; finance and insurance; and professional, scientific and technical services.)
#Coronavirus/#COVID19 helped end the longest #ISMROB streak: After 272 months (since NMI®'s debut in 1997), the Inventory Sentiment Index contracted for the first time in March. This indicates that survey respondents felt inventories were too low. https://t.co/4whqPXLuJy #economy

— Dan Zeiger (@ZeigerDan) April 3, 2020
The Report On Business® roundup:
Associated Press: U.S. Service Sectors Slows in March. "(W)ith record layoffs over the past two weeks, economists believe services will fall into a contraction in April. The March report said service industries were already showing signs of the impact of the virus. Reports from the health care sector found significant shortages of personal protective equipment, test swabs and other basic medical supplies."
Bloomberg: U.S. ISM Services Activity, Employment Gauges Downshift Abruptly. "While March was well above the median forecast in a Bloomberg survey, the figure was propped up by considerably longer lead times. Similar to the group's manufacturing report, the Supplier Deliveries Index for service providers surged by the most since 1997 as the COVID-19 outbreak resulted in supply chain disruptions."
The company responses to the ISM Non-Manufacturing survey for March, as expected, highlight the impact of coronavirus and are worth reading. pic.twitter.com/sFzukw1fGO
— Patrick Chovanec (@prchovanec) April 3, 2020
CNBC: U.S. Services Sector Growth Slows Down in March, ISM Says. "Economists polled by Dow Jones expected the ISM services index to fall to 45. To be sure, the report may not capture the full extent of the virus' impact on the economy, meaning future data on the sector could be much worse."
MarketWatch: U.S. Service Sector Continued to Expand in March But at Slower Rate, ISM Says. "U.S. services and other non-manufacturing companies reported continued growth in March, but at the slowest pace since August 2016, Institute for Supply Management® said Friday. Economists polled by Econoday expected a 43 reading."
ISM non-manufacturing index (i.e. services) number was down from February but still showed expansion and was better than expected. But how bad will the number be in April? Some respondents already reporting impact from working from home/shelter-in-place. https://t.co/qpQmCAI40W

— Paul R. La Monica (@LaMonicaBuzz) April 3, 2020
Reuters: U.S. Services Sector Growth Slows; Employment Drops. "Despite the vast services sector still appearing to be growing, although at a moderate pace, economists believe the economy slipped into recession in March, with 10 million Americans filing for unemployment benefits in the last two weeks of the month. The vast majority of Americans are now under some form of lockdown as authorities try to control the spread of the virus."
In case you missed the ROB Roundup on the release of the March Manufacturing ISM® Report On Business®, you can read it here. Also, ISM's Spring 2020 Semiannual Economic Forecast for the manufacturing and non-manufacturing sectors will be released on May 15. For the most up-to-date content on the PMI® and NMI® reports, use #ISMROB on Twitter.