Inside Supply Management Magazine
ROB Roundup: July PMI®
August 01, 2018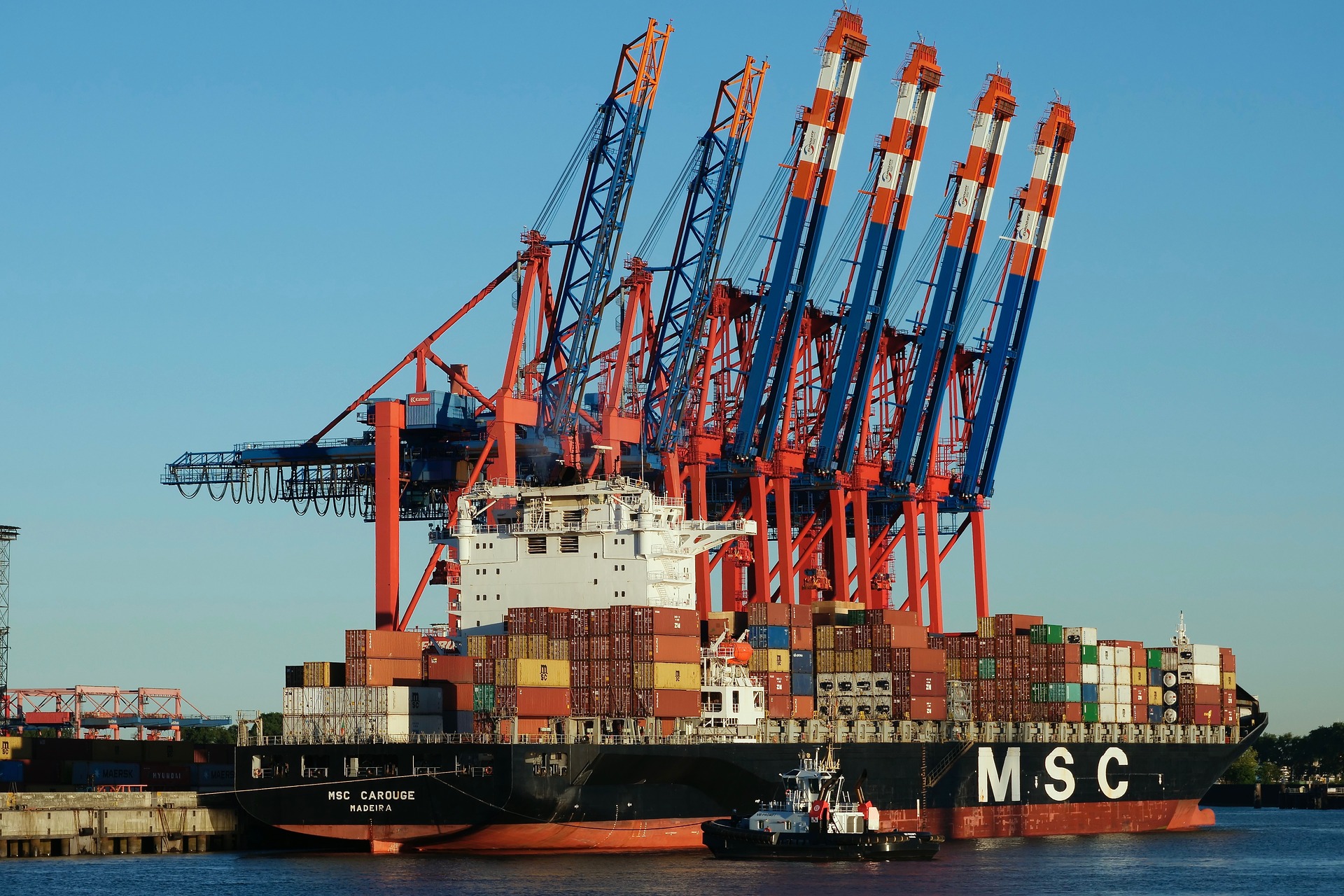 The July Manufacturing ISM® Report On Business® was unveiled on Wednesday, and although the PMI® dropped slightly to 58.1 percent, there were positives among the data, particularly for a month that is historically not a stronger one for factories.
New ISM manufacturing report shows signs factory sector reaching plateau - Growth still strong at 58.1 PMI, a 2.1 pt decline from June. New orders, production and backlogs down, inventories up.

— Paul Page (@PaulPage) August 1, 2018
However — among the U.S. manufacturing sector, at least — many of the good vibes were drowned out by the continuing tariffs-a-palooza, whose anxious tunes are likely to get even louder as third-quarter earnings reports get closer. Timothy R. Fiore, CPSM, C.P.M., Chair of Institute for Supply Management®'s Manufacturing Business Survey Committee, says that half (49 percent) of respondents' comments in July were tariff-related, up from 32 percent in March and 38 percent in June.
"Tariffs are an unknown unknown, and uncertainty is the biggest enemy of business," Fiore says. "We've got a big panel of with a lot of companies and industries, and half the comments coming in are on tariffs. That's got to put a big chill in people, and managing teams aren't really sure what to do. I don't know how that number could get any higher, to be honest."
Almost every quote in this month's ISM manufacturing survey notes problems caused by Trump's tariffs:https://t.co/BhtAFD5c7X pic.twitter.com/DHhLHTevYW

— Scott Lincicome (@scottlincicome) August 1, 2018
A survey respondent in wood products wrote: "The so-called trade war is now taking its toll on business activity, resulting in substantial reductions to new export orders. China has all but stopped taking orders, causing inventories to build up in the U.S. Domestic business is steady. However, it is too small to carry the load that export markets have retreated from. As a result, we will be meeting as a corporation next week to recast our second-half sales and revenue projections."
.@ISM Report On Business® survey respondent in transportation equipment: "Reviewing business case for importing manufactured parts from China, as new tariffs will lead to increased costs that we will pass along to our domestic customers." https://t.co/DiV92MbFMW #ISMROB #economy

— Institute for Supply Management (@ism) August 1, 2018
Fiore says that much of the manufacturing indigestion on tariffs is still the result of uncertainty, adding that the full impact will likely not be evident until September. Although they are mostly the product of anxiety, the tariffs effects so far are no less real — and in July, that dynamic might have been a factor on a part of the Manufacturing Report On Business® that doesn't get much attention: average capital expenditures lead time.
The ISM® Glossary of Key Supply Management Terms defines lead time as "the time that elapses from placement or an order until receipt of an order, including time for order transmittal, processing, preparation and shipping." In July, lead time for capital expenditures — machinery, plant equipment, software and the like — decreased six days, from 143 to 137 days. This could be a sign of softening demand, Fiore says, because manufacturers are "uncertain what to build where."
#manufacturing lead time is a good measurement of demand... check out what #PMI report is saying https://t.co/plBIAlxAD8

— Kristina Cahill (@KristinaMCahill) August 1, 2018
Even though three of the five equally-weighted indexes that make up the composite PMI® decreased, "it's nothing to get overly concerned about," Fiore says. Demand eased, but the New Orders Index remained above 60 percent for a 15th straight month. Supplier deliveries improved, which led to an expansion in the Inventories Index. Although the Production Index declined, 58.5 percent remains, Fiore says, "a good number."
However, the tariffs headwinds loom.
The Report On Business® roundup:
Bloomberg: U.S. Manufacturing Cools as Gauge of Orders at One-Year Low. "The (manufacturing) industry faces the risk that trade tensions may persist and erode business confidence, even though lower taxes are providing a boost. The latest ISM data suggest that factory production may stay resilient for now. While a gauge of manufacturers' stockpiles rose to a four-month high, an index of customer inventories in July dropped to a more than seven-year low."
.@ISM® Report On Business® quick fact: July's PMI® of 58.1% corresponds to a 4.6% annualized increase in real gross domestic product (GDP). Last week, the U.S. Commerce Department announced GDP growth of 4.1% during the second quarter. https://t.co/FqweAPaYoC #ISMROB #economy

— Dan Zeiger (@ZeigerDan) August 1, 2018
Kitco Metals: Gold Prices Near Session Lows Despite Miss in ISM Manufacturing Index. "Negative for the gold market, the report noted a drop in inflation pressures; gold is traditionally seen as a hedge against rising price pressures. The Prices Index dropped to a reading of 73.2 percent, down from the previous reading of 76.8 percent."
MarketWatch: Manufacturers Encounter Roadblocks as ISM Index Declines in July. "The biggest (problems) for most companies (are) recruiting skilled workers in a tight labor market, getting raw materials at a decent price and finding enough truckers to transport their goods. Those are good problems to have, but they are leading to higher prices and perhaps higher inflation. If inflation keeps rising, the Federal Reserve is likely to increase U.S. interest rates higher than previously expected."
US manufacturing is faring well, but there could be bumps ahead. The ISM manufacturing index slipped from 60.2 in June to 58.1 in July, its lowest point in eight months. https://t.co/Teg0p9gX1v

— MoodysAnalytics ECON (@economics_ma) August 1, 2018
Reuters: Trade Tensions, Labor Shortages Loom Over U.S. Factories. "From food to machinery and primary metals industries, manufacturers said workers were scarce. Machinery manufacturers said many were falling behind schedule because of capacity constraints. Nearly all industries complained that operations were being hit by tariffs, which some said had raised prices for raw materials, including steel and aluminum."
The Wall Street Journal: U.S. Manufacturing Activity Loses Momentum. "Wednesday's report showed sales and production at factories grew at a weaker rate in July, though it wasn't clear how much the shift was due to the tariffs versus broader changes in the overall economy. While U.S. economic output grew at a robust 4.1-percent annual rate in the second quarter, economies in China, Mexico and Europe stumbled. That softening likely sapped global demand for U.S.-made products. Retaliatory measures by other countries to counter the new U.S. tariffs may have also hurt sales of American products overseas."
The Non-Manufacturing ISM® Report On Business® will be released on Friday. For the most up-to-date content on the PMI® and NMI® reports, use #ISMROB on Twitter.