Enhancing the Talent Pool for On-Site, Hourly Workers
September 20, 2021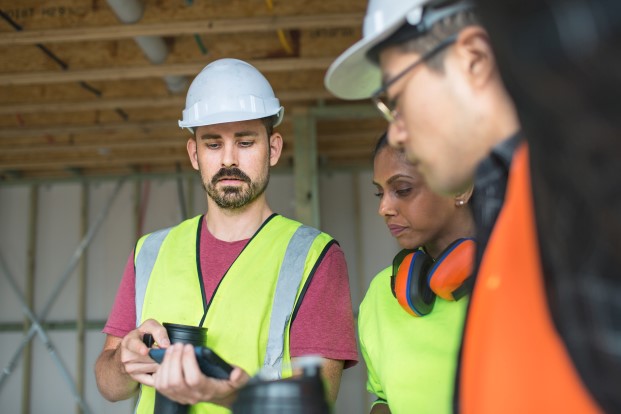 The shortage of on-site, hourly workers for logistics and manufacturing jobs means it's imperative that companies find ways to broaden the talent pool, says Melissa Hassett, vice president, client delivery, RPO at Milwaukee, Wisconsin-based ManpowerGroup Talent Solutions.
Generally, most jobs have certain requirements, a set pay, a drug-testing mandate and background check, she says. "In the past, most companies had enough people to fill their roles. As soon as there was a talent shortage for those roles, we started looking how to what can be changed," Hassett says. "Could the background check requirement be loosened, or can we hire contingent upon the background check so the workers can at least get started on the job? Can we reduce our drug test requirements or (remove) marijuana restrictions in states where it's legal?"
Another possibility is for companies to become second-chance employers, in which they hire individuals who were previously convicted of a crime or who are on parole, Hassett says. She cited a manufacturing client that was having a hard time getting job applicants: "We put out one ad that said the company was a second-chance employer, and in one week, their applicants grew by 50 percent," she says.
For people on parole or with past convictions, she says, any background check generally rules them out of job possibilities. "Most employment processes don't consider what the conviction was or how long ago it was — or what is known about the applicant now and how long they have been working since their conviction," she says.
That's because so much of the application process has been automated, she says, "which takes the human element out of these considerations. So, if we're really serious about opening up the talent pool for on-site, hourly workers, one way is to look at background-check policies."
For companies interested in improving their talent diversity, becoming a second-chance employer also can open the talent pool, says Hassett, who talks more about the need for on-site, hourly workers in "A Growing Need for Workers Means Revamping Processes" in the September/October issue of Institute for Supply Management®'s Inside Supply Management®. According to a Pew Research study, one in 55 adults is on probation or parole, with the makeup higher among men and people of color.®
With the increased focus on diversity, equality and inclusion of the past year, "we're starting to see companies not only say they want a diverse workforce, and they are putting money and actions behind their plans to do things differently to increase diversity," she says.
Other ways companies can open up their talent pool for hourly, onsite workers is by rethinking their application process and making workplace changes that are attractive to employees. Learn more about these measures in "A Growing Need for Workers Means Revamping Processes," the Talent column in the September/October issue of Inside Supply Management®.
(Photo credit: Getty Images/Julieanne Birch)