Inside Supply Management Magazine
ROB Roundup: February PMI®
March 02, 2020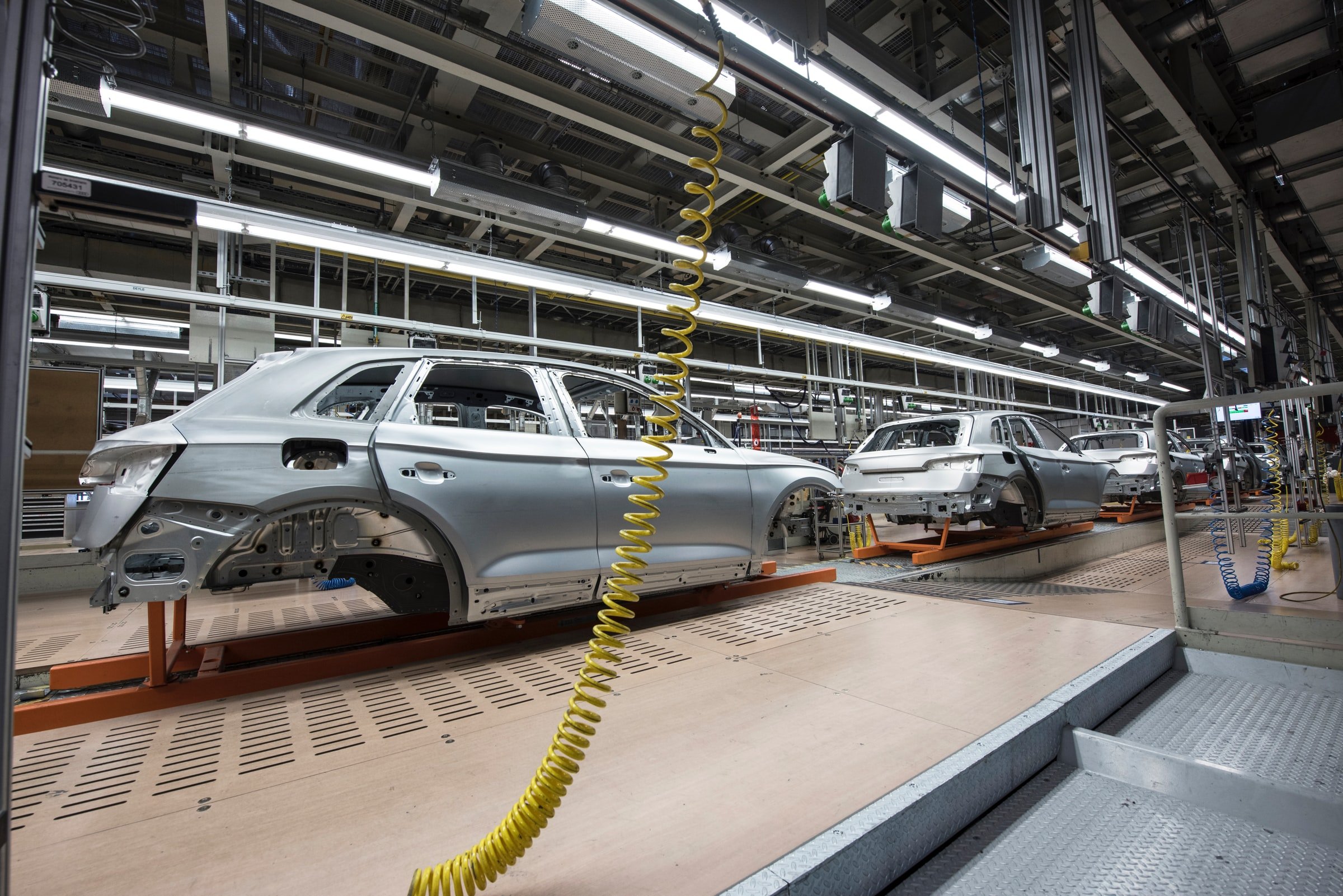 The February Manufacturing ISM® Report On Business® might as well be called "the coronavirus edition," as the outbreak's impact on U.S. factories dominated discussion, despite a composite PMI® reading of 50.1 percent that indicated a second straight month of expansion. It's hard to overstate the weight of the outbreak — which as of Monday has killed more than 3,000 people and infected almost 89,000, mostly in China — on the manufacturing sector.
#COVID19 starts to hit ISM index. Orders and employment contracting as production slows. COVID19 will show up as weakness in the February employment report which was already poised to give back mild weather boost from January.

— Diane Swonk (@DianeSwonk) March 2, 2020
Timothy R. Fiore, CPSM, C.P.M., Chair of the Institute for Supply Management® Manufacturing Business Survey Committee, told reporters on a conference call that coronavirus supplanted trade and tariffs as the No. 1 topic among respondents' comments, at 42 percent. Multiple comments described the outbreak as "wreaking havoc" on their businesses.
Even the most positive impact on the PMI® data can be attributed to coronavirus: supply chain disruptions in China that slowed supplier deliveries. That pushed the Supplier Deliveries Index to a 4.4-percentage point increase — which kept the composite index above 50. (The five subindexes that directly factor into the PMI® are New Orders, Production, Employment, Supplier Deliveries and Inventories.)
What's more, the impact of coronavirus on manufacturing is going to continue to spread. Fiore explained that 18 percent of comments were from Survey Committee members who had business in February impacted by coronavirus; 24 percent were from those who expect issues to develop this month. "Those people (among the 24 percent) don't have information yet," Fiore said. "When they have an idea of how it's affecting them, then we'll have a better understanding of the impact."
.@ISM® Report On Business® survey respondent in fabricated metal products: "#Coronavirus continues to be front and center as a major supply chain risk to our company. Access to information in China … is slow to come by." https://t.co/bfITdPSxGl #ISMROB #economy #procurement

— Dan Zeiger (@ZeigerDan) March 2, 2020
The Imports Index figure dropped 8.7 percentage points to 42.6 percent, which Fiore said was due in big part to companies having trouble getting shipments across and out of China, a situation that could last though June. In recent years, many companies moved productions and sourcing operations out of China to combat tariffs, and that could help them mitigate the impact of coronavirus. However, he added, "Tariffs are a financial issue, but coronavirus is a supply chain access issue. That has the potential to be much bigger impact on the U.S. and global economies."
(ISM Research is surveying members of the Manufacturing and Non-Manufacturing Business Survey Committees, as well as other professionals, on the supply chain impact of coronavirus. Results are expected to be released this month.)
The headline figure got a noticeable and somewhat misleading boost from a slowdown in supplier deliveries. Typically, this is a sign of vibrant demand, but in this case, it reflect worrying supply chain disruptions out of China.
— Patrick Chovanec (@prchovanec) March 2, 2020
In other subindex news:
•The Employment Index contracted for a seventh straight month, and Fiore indicated that Survey Committee members were cautious about future employment prospects. Wrote one respondent in the transportation equipment industry, "Layoffs are here."
•The Backlog of Orders Index increased 4.6 percentage points and returned to expansion, a sign that factories were unable to meet new order demand due to supply chain disruptions.
•Although the New Orders Index declined 2.2 percentage points to fall into contraction territory, Fiore reiterated that inputs, not demand, was the biggest driver of the PMI® in February.
Recent positive sentiment among the sector — which helped push the PMI® back into expansion in January following five months of sub-50 readings — has been blunted by the coronavirus, Fiore said. "There's a lot of scrambling to figure out what these developments mean to the manufacturing community," Fiore said. "It should be an interesting March."
The Report On Business® roundup:
Associated Press: Factories Expand Despite Virus, Though Deliveries Slow. "Economists Oren Klachkin and Gregory Daco of Oxford Economics predicted that the February expansion would prove 'a last gasp' before the index returns to negative. Jim Bianco, head of his own financial research firm, attributed the February growth to "a statistical quirk" in a tweet. Deliveries from suppliers slowed sharply — normally a good sign that the economy is booming and factories are straining to keep up — but now evidence of clogged up supply chains."
US mfg output is hanging on to weak growth rate in Feb, survey reports show. ISM Mfg Index slipped to 50.1%, just above neutral 50 mark. US Mfg PMI is slightly stronger @ 50.7, but down from Jan's 51.9. In short, a minimal buffer for coronavirus blowback: https://t.co/j7XbgGW2Xu pic.twitter.com/WCM4r7q5GP

— James Picerno (@jpicerno) March 2, 2020
Bloomberg: U.S. Manufacturing Nearly Stagnates With Virus Hitting Suppliers. "The factory gauge clinging just above 50, the dividing line between expansion and contraction, follows January's surprisingly strong rebound that snapped a five-month string of shrinking activity. Coronavirus concerns flaring around the globe will test just how durable that figure can be amid supply-chain disruptions and weaker production. Other purchasing managers' indexes for manufacturing in Asia took a tumble, with a severe contraction in activity in China driving down output across the region."
CNBC: U.S. Manufacturing Activity Slows in February as Coronavirus Spreads Around the World. "A lot of the numbers that we're seeing lately are not going to be as meaningful, considering coronavirus," analyst Rick Santelli said. "Not only do we have to wait for how the data comes in on coronavirus, but how the data describing the economy during it comes in. We're going to be looking at the next three to seven weeks as the data catches up with the economy."
MarketWatch: U.S. Manufacturers Slow to a Crawl as Coronavirus Bottlenecks Emerge, ISM Shows. "Damage reports from the coronavirus are just starting to come in and the situation could get a lot worse before it gets better. Plant shutdowns and other disruptions in China are starting to jam global supply lines while travel has been sharply curtailed. Manufacturers had already been smarting from the U.S. trade war with China. The impact of the coronavirus could be even worse, at least in the short run."
The survey responses likely pre-dated much of financial market volatility last week, making the next survey highly dependent on developments with the virus and economic conditions between now and the next release on April 1.
— Chad Moutray (@chadmoutray) March 2, 2020
Reuters: U.S. Manufacturing Sector Slows in February; Orders Contract: ISM. "(T)he coronavirus epidemic, which has killed nearly 3,000 people and infected more than 80,000, most of them in China, is a new threat for factories. Data and some regional Federal Reserve factory surveys had hinted at some stabilization in manufacturing after it slumped last year. In addition to fracturing the supply chain and undercutting exports, a slowdown in travel plans related to the disease's outbreak is also seen hampering the services industry."
The Wall Street Journal: ISM Manufacturing PMI Falls to 50.1 in February. "Economists surveyed by The Wall Street Journal expected a reading of 50.8 for February. Monday's data, compiled from a monthly survey of purchasing and supply executives across the U.S., showed that the new orders index dropped to 49.8 from 52.0 in January. Production slipped to 50.3 from 54.3 the prior month."
The Non-Manufacturing ISM® Report On Business® will be released on Wednesday. For the most up-to-date content on the PMI® and NMI® reports, use #ISMROB on Twitter.