Inside Supply Management Magazine
ROB Roundup: June PMI®
July 01, 2019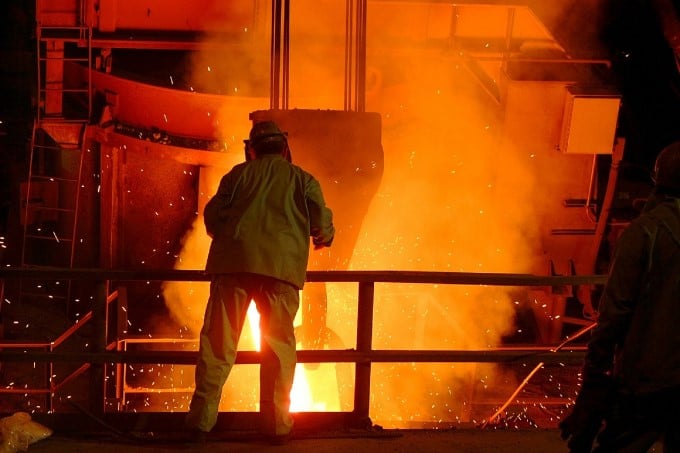 The June Manufacturing ISM® Report On Business®, released on Monday, declined for the third straight month to a level not seen since October 2016, in reaction to slowing demand, the threat of Chinese and Mexican tariffs and other economic factors. At 51.7, the Index indicates Manufacturing is still expanding, albeit at a slower rate — and closer to the line separating expansion from contraction.
What is notable is the rapid drop of the decline, said Timothy R. Fiore, CPSM, C.P.M., Chair of the Institute for Supply Management® Manufacturing Business Survey Committee. "We're coming down quicker than the last four expansion declines," he said.
After a March PMI® of 55.3, the Index fell to 2.5 points to 52.8 in April and then to 52.1 in May, before dropping another 0.4 point last month. "We haven't bounced up in quite some time, which is a little bit disturbing," Fiore continued, adding that the Index generally rises and falls within a point or a point and a half between months. "We've had four straight months of PMI® declines."
The @ISM® Report On Business® finds the June #manufacturing PMI® registered 51.7%, a decrease of 0.4 percentage point from the May reading of 52.1%, and the lowest index reading since October 2016 (51.7%). #ISMROB #economy https://t.co/XN6tn8dSmm

— Institute for Supply Management (@ism) July 1, 2019
In a conference call with reporters Monday, Fiore said he believes slowing demand is the cause. "Overall demand has ceased expanding," he said. "That's supported by the fact that backlogs are contracting, new export orders are flat, customer inventories are growing" and the New Order Index, at 50, is recording zero expansion.
Another macro warning: the US ISM Mfg Index slipped closer to contraction in June. It's yet another sign of the sector's recent weakness. The index is still above the neutral 50 mark, but the 51.7 print is the weakest reading in nearly 3 years: https://t.co/2LpSTriXBy pic.twitter.com/zK87n20RHh

— James Picerno (@jpicerno) July 1, 2019
The @ism PMI indicated that gains in US #manufacturing eased in June. #production and #employment improved but order backlogs contracted and new #orders stalled. #inventories contracted. A mixed report on the #economy. pic.twitter.com/MdK5gQRpb7

— Dr Thomas Kevin Swift (@DrTKSwift) July 1, 2019
Fiore continued that: "Imports are flat and have been lethargic for four straight months," likely in response to the potential tariffs on US$300 billion of Chinese goods and Mexican products. Additionally, prices are declining: The Prices Index registered 47.9 percent, a 5.3-percentage point drop from the May reading of 53.2 percent.
There are some positives: "Production remains in an expansion mode and appears capable of producing more output," Fiore noted. He explained that "on the consumption side, Production and Employment expanded at 54.1 points and 54.5 points respectively, for a net gain of positive 3.6 points from May, providing the only positive support for the PMI® for the period. Four of six big industries contributed to production, down one from the previous month. Five (industries) contributed to employment expansion, up two from the prior month."
Also, the 51.7 reading was higher than Wall Street consensus forecasts:
The ISM #Manufacturing Survey beat market expectations. The index dipped to 51.7 from the prior reading of 52.1 — but above Wall Street's consensus forecasts of 50.0. #ISMROB https://t.co/vVeFNyBMjX

— Institute for Supply Management (@ism) July 1, 2019
Still, trade and tariffs, among other factors, were causes for concern among Manufacturing Business Survey Committee members. Fiore said that 46 percent of the responses concerned tariffs, with Mexican trade and immigration issues mentioned 9 percent of the time, (and included in that 46 percent).
"The overall positive to negative sentiment was closer to one to one, compared to three to one in May," he said.
"The real summary of this report is that suppliers are in a position to deliver what needs to be delivered," Fiore said. "People are watching inventory levels because no one wants to have inventory that they can't sell. And right now, demand is essentially flat — there is no growth month over month. … (However) on the production side, production employment remains poised to be able to produce more.
"So, the manufacturing engine needs more new orders to continue to expand."
The Non-Manufacturing ISM® Report On Business® will be released on Wednesday. For the most up-to-date content on the PMI® and NMI® reports, use #ISMROB on Twitter.