Inside Supply Management Magazine
10 Strategies for Decoding the IoT-Device Supply Chain
June 24, 2019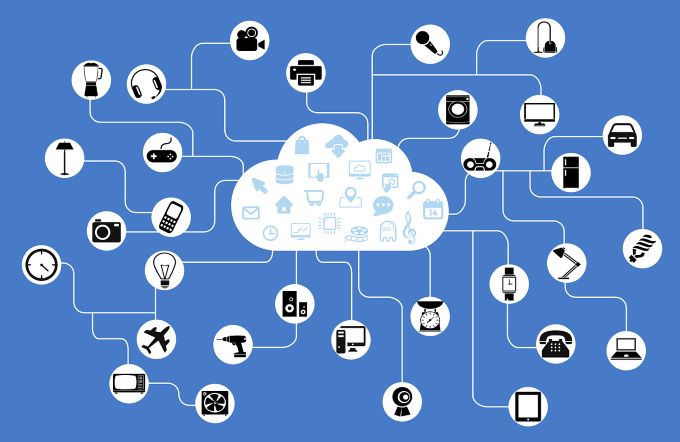 By William Crane, CPSM
My morning ritual: rummaging through my pants pockets, unpacking my entire briefcase and going up and down the stairs several times. While I haven't quite eliminated this ritual from every morning, I certainly lose my keys less frequently with my smart device key tracker.
A growing number of consumers are buying smart devices to improve their quality of life. In addition to key trackers, consumers are using smart devices like a connected sprinkler system, which automatically adjusts the watering amount and frequency according to weather conditions to ensure a green lawn at the lowest cost.
Businesses, too, are bringing smart devices like third-party sensors and analytics software to their factories, using the technology to collect data and transform it into useful insights to improve product quality.
Smart, Internet of Things (IoT) devices, comprised of hardware connected to cloud software and mobile applications, have become a requirement across a wide range of industries, as customers in both B2C and B2B markets strive for more convenience and intelligence.
In fact, the IoT device market is hot globally, with torrid compound annual growth rates (CAGR) expected in IoT-related technologies during the next few years. Established companies are striving to add new connected product offerings to keep pace with disruptive startups. Unfortunately, the underlying supply chains required to bring these products to market are evolving so rapidly that it can be difficult for companies to keep up.
To best decode this dynamic market, I worked with Carl Hung, CEO of San Antonio, Texas-based Season Group, a global, vertically integrated electronic manufacturing services firm, to come up with 10 best practices to compress the IoT-device time to market.
1. Champion innovation from the top to produce product development clarity. Leaders must embrace new IoT-device product offerings that might make up a small percentage of their company's current sales but represent large profits in the future.
"CEOs need to be up-to-date with what's out there to be ahead of the curve," Hung says. "It's about being actively involved in product development, learning about the market, attending events, talking to suppliers and customers and most importantly, working out what's real and what's marketing hype."
Leaders who take a visible interest in new product development will motivate their teams to achieve success. As the market continues to evolve and the price of the underlying technologies falls, early adopters will be well positioned to capture outsized profits.
2. Embolden relationships with turnkey partners to enable competitive advantage. Managed services firms can now act as a turnkey partner to coordinate all design, engineering, supply chain and manufacturing efforts. This outsourcing approach can reduce the time it takes to bring simple new concepts to production in 90 days or less while compressing more complex IoT-device launch timelines by 33 percent on average.
"There must be close collaboration within a product team for both the new-product introduction and the mass-production stages. When everyone is working towards the same goal, there is unity — and no finger-pointing," Hung notes.
Whether you use one turnkey partner or many specialists, leverage a plan for every part as your common currency to document, communicate and track all critical product commercial data across your team.
3. Drive customer alignment throughout the supply chain to eliminate waste. New IoT devices typically start at low and unpredictable volumes, which makes for a tough supply chain and production challenge. Managed services partners will have buy leverage with vetted preferred supply partners, which enables them to work closer together to help the end-customer better meet cost goals.
"Our relationship with our supply partners is one of the most important aspects of the business," Hung says. "We work just as hard on the relationships as we do the projects themselves. This mentality has been a key to our success."
Further, these collaborations allow all parties involved to use their strengths and to work together on the latest technologies.
4. Create bottom-up launch dates to avoid surprise delay. It seems that many companies still assign a production launch date using two tools: a dart and a dartboard. The pressure to get to market sooner can cause professionals to limit the time they spend mapping component lead times. Supply management professionals then resort to using historical averages, which adds risk to their launch. "A perfect example of this," Hung says, "is in 2017 and 2018, when lead times for simple resistors and capacitors blew out to 40-plus weeks."
Investing the time upfront during product development to outline the availability and lead times for each component enables companies to more accurately determine a product launch date.
5. Consolidate all bill-of-material inputs early to avoid cost overruns. The push to bring a new product to market faster often leaves companies patching together an early bill of material in Microsoft Excel that morphs into a status sheet resembling all colors of the rainbow. This manual approach is dangerous as it slows down innovation by frequently resulting in only one team member being able to edit the document.
"Ensure you consider all the elements when working backwards on your manufacturer's suggested retail price to work out the target product price," says Hung.
Toss your Excel bill of material and move toward collaborative software tools that enable concurrent document-editing to accelerate your launch.
6. Add cross-functional visibility to make better product development decisions. Sharing product-cost detail internally seems simple, but the power is in the execution speed. Replacing manual-information sharing with collaborative software is a great place to start to reduce program-management administrative tasks. Leading firms are taking visibility further by tapping artificial intelligence software to automatically calculate more robust cost estimates using past supplier cost data or other market intelligence.
To make better data-based decisions, supply management professionals need to jointly select components with engineering colleagues.
"Allowing engineering or supply chain to make sourcing decisions alone, rather than collaboratively, often leads to selection of the biggest brand names only," Hung says. "This may not be the best selection for price relative to specifications. Companies pay for it in perpetuity, especially as products go through a certification process."
Decision matrices are excellent tools for systematically voting and scoring quotes to make better data-based decisions.
7. Monitor component end-of-life statuses to avoid redesign. It is easy to get engulfed in designing the next big thing, only to overlook component availability. "Component end-of-life checks are easy to overlook but can be dire to a project, and even a business," stresses Hung.
Check and continuously monitor your component end-of-life statuses. If you cannot thoroughly execute this in-house, collaborate with a firm that can support you.
8. Keep a pulse on evolving international tariffs to reduce supply risk. There are several macro geopolitical shifts that can break a company's supply chain, especially when bringing new technologies to market. International trade affairs are one of these. Staying in tune ensures your product will transition to market more smoothly.
"With more trade barriers being put into effect, companies need to do their research and continuously check the country of origin and Harmonized System codes to see if any new tariffs have been applied by countries to which they export," says Hung.
There is no crystal ball to predict future trade winds, but dual sourcing in diverse trade blocks can offer a low-cost insurance policy.
9. Leverage multi-site suppliers in different trade blocks to reduce tariff risk. In today's environment of trade disconnects, flexibility and diversification are key. Also, for the environment's sake, companies should be looking at creative ways to reduce carbon emissions.
"We have locations across multiple continents. We have done this (to minimize) tariffs, to ensure we have more reach to our customers, and also to try where we can to help the environment and reduce risk," Hung says.
The benefits of dual sourcing can be had at no cost — by strategically aligning with supply partners with duplicated manufacturing capabilities across different trading blocks. Be wary of companies that make use of "partners" in other regions as opposed to operating their own factories.
10. Build in flexibility to outmaneuver the competition. Cost is still critical for companies, but with (1) the pace of advancements in the underlying technologies and (2) ever-shorter product life cycles, nimbleness via lower fixed operating cost is essential.
"Where once competition in the market was solely focused on pricing, these days competition is more about who can provide the best customer service and the fastest turnaround," says Hung.
This points to another reason for aligning with partners — to tap broader resources via outside organizations that can more quickly ramp up teams and programs without having to invest in additional internal fixed costs.
Opportunities abound for the swift movers in IoT devices. The future market is incredibly large and there are many exciting diverse applications. One is the low power wide area network (LPWAN) market, wireless telecommunication for long range communications among connected IoT devices. "We forecast a 109-percent CAGR until 2024 for the LPWAN market alone," Hung says.
Using these 10 best practices can help companies take advantage of the many exciting IoT opportunities on the horizon.
William Crane, CPSM, is founder and CEO of IndustryStar, an Ann Arbor, Michigan-based software and services firm specializing in partnering with supply chain professionals to bring new products to market.