Inside Supply Management Magazine
Procuring a Preview: May Issue
May 07, 2018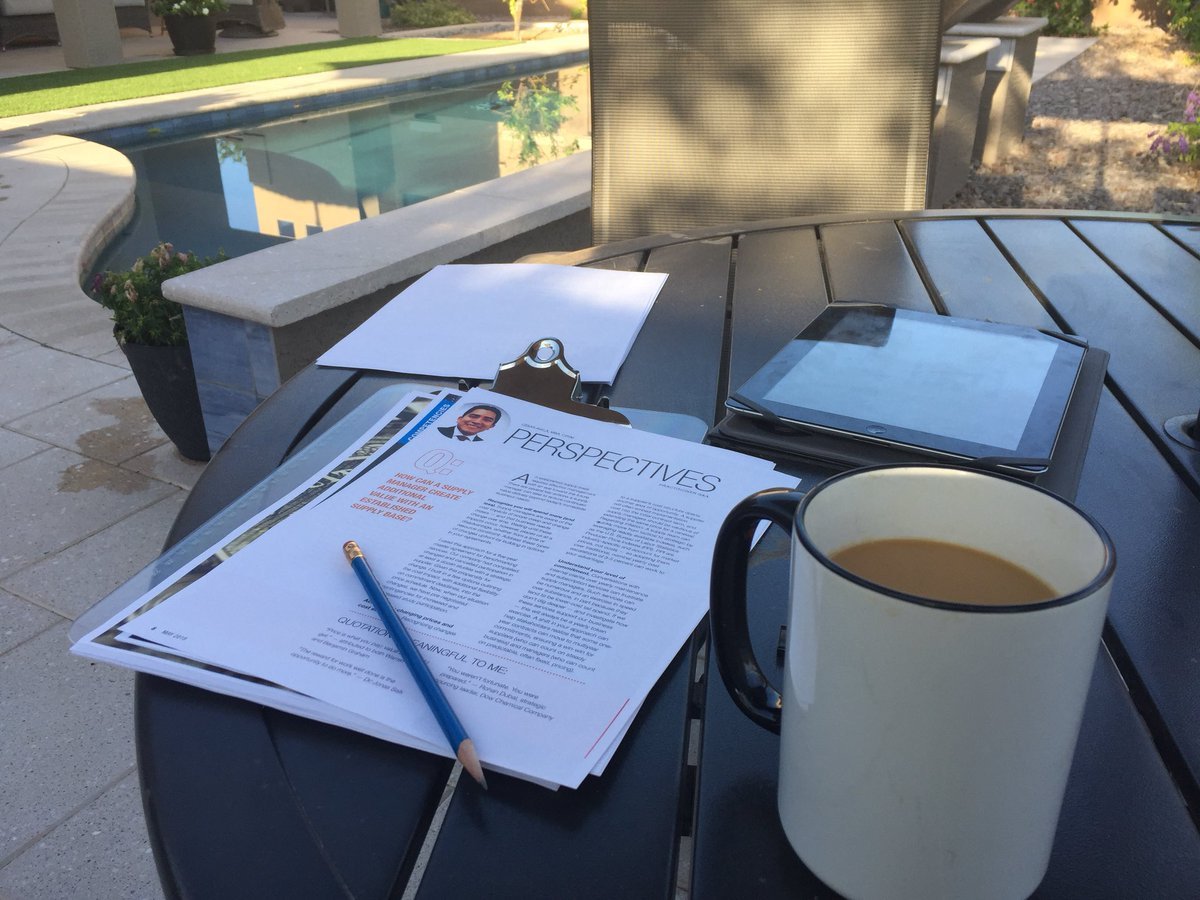 Check your inboxes and mailboxes soon for the May issue of Inside Supply Management®, published by Institute for Supply Management® (ISM®).
Curious about how your salary compares against others with your level of experience, education and years in the supply management profession? Then you won't want to miss our cover story highlighting details from the ISM's Thirteenth Annual Salary Survey. Paul Lee, ISM Research & Publications Director, reveals the average overall compensation for all participating supply management professionals as well as other statistics and information that will help you compare and contrast your salary and other benefits versus others in the field.
We know Las Vegas for its whirling slot machines, colorful flashing signs, themed hotels and exciting attractions. But did you ever stop to think about all the sourcing that goes into making the Las Vegas experience what it is? In "Creating the Las Vegas Experience," ISM senior writer Sue Doerfler interviews Paul Sinowitz, vice president, global sourcing at MGM Resorts International. He provides his insights on a range of topics — from procurement of yard-long touristy drink glasses popular at the pools to fresh fish that must be sourced as food for dolphins to the conservatory flowers that are changed out on a daily basis.
Sourcing models like Porter's Five Forces make up a supply manager's tool kit. In "Procurement's 'Good Standard' Tools: Time for a Reset?," guest authors Kate Vitasek and Bonnie Keith challenge the effectiveness of some of the commonly used tools in today's supply management world. They discuss a different approach, one that moves from "best practices" to creating a "best fit" with what is being sourced.
Also in the May issue:
●In the Perspectives department, Cesar Ayala, MBA, CPSM, category manager at LyondellBasell Industries, answers "How can a supply manager create additional value with an established supply base?" Learn his tips and get the details on his experiences.
●In the Competencies column, ISM senior copy editor/writer Dan Zeiger talks to Jim Fleming, CPSM, CPSD, ISM Program Manager, Certification, who explains how the cycle-time metric can be used to measure supply chain efficiency.
●Sustainability is a hot topic among today's supply managers. In the Research column, guest author Mary Siegfried discusses how practitioners are critical to creating, integrating and managing sustainability practices into the supply chain.
●Do you always solicit competitive bids? Learn the situations in which other methods can be more effective in the Insights column, by guest authors Elizabeth Zucker and Angela Easterwood.
Plus, check out our usual array of critical information, including the April ISM® Report on Business®, international news and the JIT and Point2Point departments.