Inside Supply Management Magazine
GPOs Are a Good Way to Go
February 28, 2018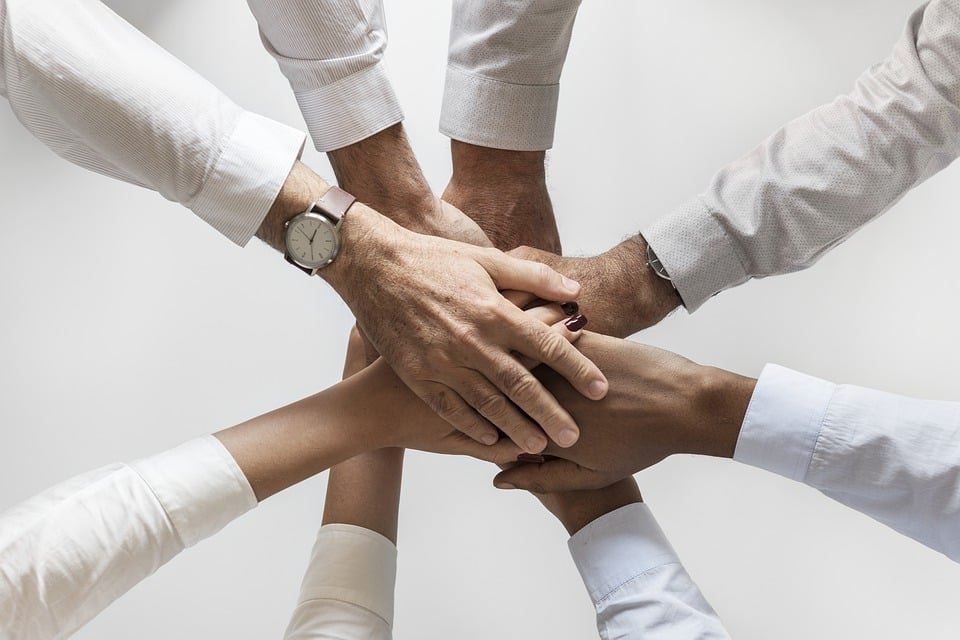 By Rosanna Yang
In today's busy environment, procurement organizations are being asked to do more with less. Supply managers need to review their portfolio of spend categories to determine where they can save time and resources — and the strategies to do so.
One such strategy is using a group purchasing organization (GPO). Sometimes called a consortium, a GPO is what it sounds like — an organization that leverages the collective purchasing power of a group of businesses to negotiate better deals for its members.
There are hundreds of GPOs. Some are focused on specific industries, such as health care or nonprofit fund-raising. Others are horizontal GPOs that have members from a variety of industries and focus mainly on indirect categories — such as office supplies, MRO and contingent labor — that are common to many companies.
Five Advantages of GPOs
For most organizations, using a GPO can be a strategic way to drive more value through collaborating beyond corporate boundaries. Here are five reasons why:
1) GPOs enable better use of scarce resources. By joining a GPO, procurement leaders can avoid deploying resources to conduct sourcing and reduce time spent on category management activities.
2) GPOs have financial advantages. Organizations are always looking for the opportunity to achieve savings. And being able to do so quickly is even better.
GPOs offer pre-negotiated frame agreements: They have already completed the several-month sourcing process (market analysis, RFP, negotiations and contract writing work) that procurement professionals typically experience when selecting suppliers. Thus, members realize savings within weeks versus months. This is one of the main reasons organizations join GPOs.
Other financial pluses:
●Joining a GPO can be an option for attaining in-year savings at the end of the fiscal year.
●Leading GPOs work only with high-quality, proven suppliers and don't require any volume commitments.
●There are often no up-front costs, other than the time spent to coordinate benchmarking and contracting.
3) Extra leverage means better deals for members. The premise of a GPO is to leverage members' aggregated spend to achieve better price and service levels than they can achieve on their own. The result can be savings of as much as 30 percent, a percentage that's typically reserved for a supplier's largest customers.
In addition to the initial leveraged savings, GPOs can help organizations achieve 5 percent to 10 percent year-over-year savings through conducting annual high-volume item pricing refreshes, negotiating "deviated pricing" with OEMs and working with members on SKU consolidation and substitution.
4) GPOs do more than offer group-purchasing opportunities. Many GPOs also provide organizations with ongoing advice, analytics and other support. Leading GPOs generally provide category management support that may include quarterly savings reports, analysis and business reviews. They also may provide compliance reports to aid in directing spend to preferred suppliers.
Most procurement organizations don't have the staff to focus the amount of attention that a GPO's staff can deliver on a category. For example, GPO category managers monitor and analyze the category spend, trends and market information. Because GPOs also benchmark categories for new potential members several times throughout the year, they have more antennas in the market and can gauge how current GPO pricing and service levels compare to others in the marketplace.
Additionally, leading GPOs audit suppliers' activities to ensure that members are getting the pricing and service levels contracted. They also monitor the supply markets for such "trigger points" as new technologies or service offerings that may require a revamping of a category's strategy. An example: By noting the increasing trend and value of vendor management system (VMS) technology and proactively sourcing a solution that members can use in their contingent labor category, GPOs help members adjust their category strategy.
Another example is staying on top of suppliers' new services/products to determine which ones benefit members. One leading GPO is working with members and suppliers to implement new programs for refitting facilities with LED-based lighting at GPO-advantaged pricing that has been negotiated directly with the OEMs.
5) Members can engage in collaboration opportunities. GPO members are stronger together. They can learn from each other. Through member meetings, portals and other interactions, procurement leaders can expand their knowledge in a category, spark ideas for better engagement with key stakeholders, and/or collaborate to source new categories. Thus, this cooperative relationship can be a valuable resource for procurement leaders.
Making the Most of GPOs
GPOs can bring value to a procurement organization in ways that include access to world-class pricing from high-quality, proven suppliers that an organization could not get on its own. Procurement professionals can gain additional attention, service and expertise as well as interaction and best-practice sharing with other members.
For procurement leaders looking to address more spend while using fewer resources and less time, GPOs are a low-risk, high-value proposition to keep in their toolbox.
Rosanna Yang is a director with A.T. Kearney's Procurement & Analytic Solutions Practice and a subject matter expert on GPOs. She is based in Chicago.