Inside Supply Management Magazine
The Benefits of SustainableInventory Management
March 25, 2015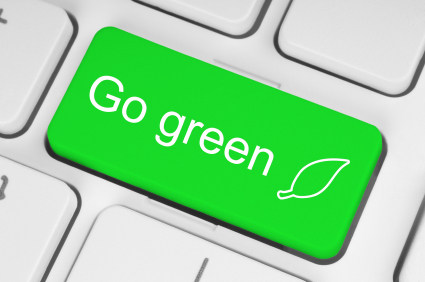 By Andy Hehl
As the trend in green building increases and regulations in the industry drive product choices, consumers are becoming more aware of the direct environmental and economic benefits of this emerging trend. This shift to green building means changes for inventory management, as the adoption of sustainable products could affect stocking decisions and budgets. Luckily, these progressive changes are helping to create a smooth transition for inventory managers.
As green building is gradually adopted across all building markets, the demand for sustainable products is growing larger each year. By 2017, the demand for green building materials is expected to rise to $86.6 billion. With investors interested in this larger scale market, suppliers will continue to bring more options to consumers, and with more ease than traditional products. Currently, there are delays for some traditional products from a logistical standpoint because the demand supersedes how fast they can be produced.
For example, Ipe, a tropical hardwood found in South and Central America that is often used for outdoor projects, takes between 80 to 100 years to grow. These hardwoods must be ordered in even tallies and customers can only choose from specific order sets. In comparison, sustainable alternatives, such as modified pine, mature in just 30 years and take only three days to modify, resulting in only months' worth of logistics. Customers have more flexibility when customizing these orders because composites are extruded and easier to mix and match.
Now that the market is inundated with green products, there are both low-end and high-end pricing options for sustainable building to meet different budgets. Consumers are no longer limited to one sustainable alternative, they can choose products based on factors such as cost, look or quality. The only obstacle suppliers need to overcome is building trust.
Most sustainable products are still new to the market and contractors and consumers are hesitant to purchase these materials without prior confirmation that they will generate real benefits. A product like Ipe has proven its performance and durability in the construction industry for many years. New sustainable products haven't had the same scope of time to demonstrate their capabilities, which causes apprehension surrounding these new products in the marketplace.
From a short-term perspective, the upfront expense of sustainable products appears to be more than traditional materials. Although this initial investment seems daunting, the life-cycle cost of sustainable building outweighs the initial cost from a long-term perspective. These buildings are more efficient and on average save 30 percent annually on energy and water usage. Home owners or facility managers can use these savings to quickly replace the funds needed for the upfront costs. The longevity of these products, especially for a commercial or public space, provides an economic advantage because they are less expensive to maintain and repair.
While the market for these products becomes more competitive, the price will begin to level out with traditional products. As consumers begin to identify more with green products, developers are recognizing the commercial value of sustainable buildings and answering this demand by investing in sustainable products. In return, green buildings have higher resale worth and drive consumer interest because they are built with a sustainable thought process in mind.
The supply, options and cost of sustainable products are only a few of the benefits that green building offers developers and consumers. While consumers grow more willing to adopt this new construction movement, suppliers are expected to put more emphasis on embracing the changes in inventory management to satisfy the demand from customers.
Andy Hehl is the sales manager at Pine River Group, the North American distributor of Kebony, a sustainable alternative to tropical hardwood.