Inside Supply Management Magazine
May/June 2021
Executive Decision
May 11, 2021
President Biden's directive to review supply chain risks and industrial bases is designed to address vulnerabilities decades in the making — and could lead to structural changes that end the 'good run' of lowest-cost sourcing.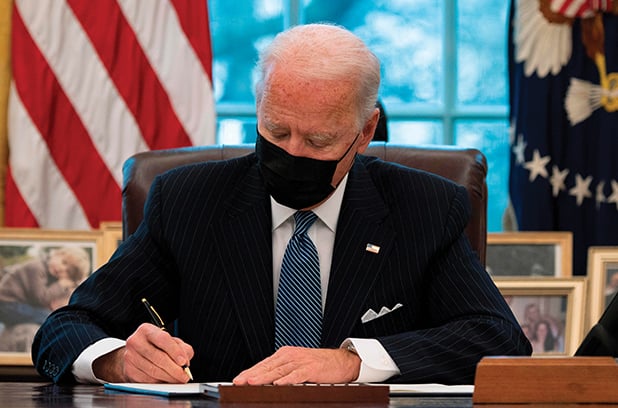 The second paragraph of Executive Order 14017 itemizes the disruptions and other challenges, unprecedented in frequency and severity, of recent years that have impacted supply chains — which is why for many in the profession, the document's drafting was long overdue.
...
Want More Magazine?
Oh no... we really want you to have access to all of this great content! Membership does have its benefits and Inside Supply Management magazine is just one piece to help you advance your organization and your career. Learn more and join our community.