Genpact Partners with ISM to Strengthen Its Global Procurement Team
Genpact is a global professional services firm that delivers digital-led innovation and runs digitally enabled intelligent operations for clients. Its clients, many in the Fortune 500, partner with Genpact for its unique ability to combine deep industry and functional expertise in such areas as finance and accounting, supply chain management, procurement, and technology.
Learn how Genpact turned to the Institute for Supply Management® (ISM®) to better understand the language of sourcing and build a shared understanding across the organization using their Corporate Program membership as well as the eLearning library of content.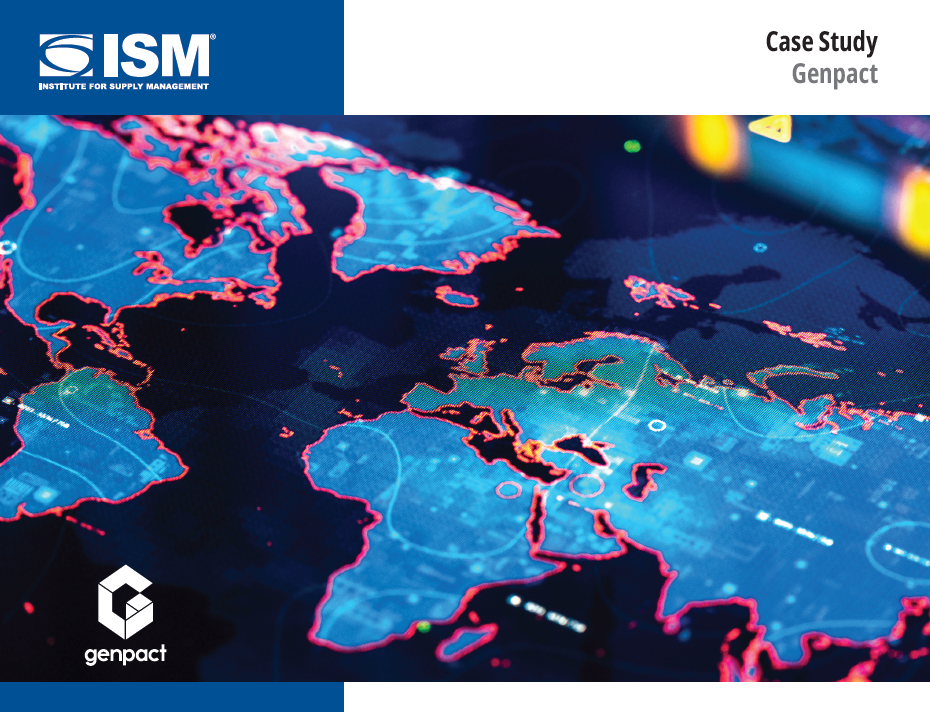 ---
Our partnership with ISM complements the dynamic learning culture at Genpact. The high quality of ISM's training curriculum enables us to effectively train our thousands of procurement professionals on industry best practices for procurement as part of their career development."
As the largest global provider of warehouse automaton solutions and the second largest provider of supply chain solutions and materials handling systems, Dematic Corporation has experienced explosive growth and transformation of its procurement organization. Click below to learn how Dematic's leaders, Wanda Jackson-Davis, Senior Vice President, Procurement, and Stephanie Williams, Senior Director, Global Procurement, are transforming the procurement function as a strategic asset and embracing new opportunities.
Access Case Study
DuPont's global procurement oversees the sourcing and delivery of more than US$10 billion worth of goods and services. Follow along as Miguel Gonzalez, CPO, DuPont discusses the company's "evolution journey" in creating a strategic organization, focused on #enabling partners. Learn how ISM provided an "ecosystem of interconnected solutions".
Access Case Study
In a recent interview with Zimmer Biomet's Vice President of Global Sourcing, Howard Levy, we learned the personal story of how his professional development has morphed from "Me to We", thus creating the mindset required to drive organization and team development and growth. Follow along as Levy explains how Zimmer Biomet continuously grows talent to the next level of skills in sourcing and supply chain and how the company utilizes the ISM Corporate Program to develop all team members regardless of career stage.
Access Case Study