ISM Annual Membership Vote is Open
Institute for Supply Management, Inc.® Membership Vote Information

TEMPE, ARIZ. (June 16, 2021) — The ISM Bylaws provide that the ISM Nominating and Governance Committee recommends a slate of individuals to serve on the ISM Board of Directors. The Bylaws further require a membership vote, either in person or by proxy, to elect the candidates proposed by the Nominating and Governance Committee. Terms for each director may be one, two or three-years as allowed by ISM Bylaw. The 2021 Annual ISM Member Meeting will be held 9 a.m. PT, August 19, 2021, in Carlsbad, California. Proxy ballots will be executed at the time of the Annual Meeting in accordance with ISM Bylaw.
The current Nominating Committee is composed of members from the Board of Directors, other ISM members appointed by the Chair and ISM's CEO. A current Board member chairs the Nominating Committee. The Committee's goal is to recruit leaders who come from diverse backgrounds and industries, and who bring unique qualifications and skills to lead our Institute. Individuals may be involved in supply management or other fields that the Nominating Committee believes will help the Institute with its mission to advance the practice of supply management to drive value and competitive advantage, and contribute to a prosperous, sustainable world. Each Board member's term is specified on the ballot and may range from one to three years, per ISM bylaws. Each term begins at the Board meeting following the Annual Membership Meeting. Your Board unanimously recommends your vote "For" these outstanding individuals.
Camille Batiste, CPSM, C.P.M.
President, Global Supply Chain
ADM
(One-Year Term)
Camille Batiste, CPSM, C.P.M., oversees ADM's global supply chain function, including global procurement, sales and operations planning, network design and delivery optimization. Batiste is a member of the company's Executive Council and Chair of ISM's Board of Directors through August 19, 2021.
Prior to her current role, Batiste served as ADM's vice president, global procurement, where she led a team of direct and indirect category leaders and buyers, leading initiatives in source-to-pay automation, supplier diversity, analytics, master data management and trade compliance. Prior to joining ADM, Batiste spent 20 years at Honeywell International, starting in the performance materials technology business unit in manufacturing, where she was certified as a Six Sigma Black Belt. She transitioned to the aerospace business unit in 2013, holding leadership positions in indirect and direct material sourcing.
Batiste holds a bachelor's degree in chemical engineering and economics from Stanford University and an MBA from Louisiana State University.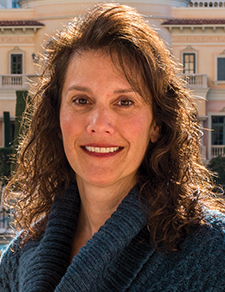 Stacey Taylor
Chief Supply Chain Officer
TriMark USA
(One-Year Term)
Stacey Taylor joined TriMark USA in January 2021 and is responsible for setting strategic visions for the supply chain organization, driving world-class results and ensuring optimization of the supply chain as it integrates to One TriMark.
Taylor, a member of ISM's Board of Directors, has nearly 30 years of experience in procurement, purchasing and sourcing. She was CPO at MGM Resorts from 2015-20, providing leadership and strategic vision while implementing company-wide procurement programs inclusive of sourcing, purchasing, program management and supplier management to optimize financial savings and associated processes. Her experience also includes executive and director positions at ConAgra Foods and Tyco International.
Stacey received her MBA from Anna Maria College in Paxton, Massachusetts, and her bachelor's degree from Dowling College in Oakdale, New York. She is a board member of the Epicurean Charitable Foundation.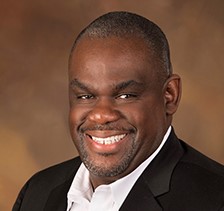 Norbert Dean, CPSM
Vice President of Strategic Sourcing, Supply Chain and Site Services
Carnival Cruise Line
(Two-Year Term)
Norbert Dean, CPSM, is responsible for the acquisition, transportation and delivery of goods and service for 27 ships and corporate-headquarters facilities for Carnival, the world's largest cruise line. He has extensive career experience in strategic sourcing, supply chain management, shared services, corporate real estate and finance at such travel and entertainment organizations as The Walt Disney Company, SeaWorld Parks & Entertainment and Sony.
Dean is currently on the Board of Directors of Institute for Supply Management (ISM) and is Chair of the Finance Committee. He previously served on the boards of nonprofit organizations including A Gift for Teaching, The Orlando Science Center and the Minority Business Opportunity Center in Central Florida, as well as the Cypress College Foundation and Orange County's Padrinos Committee in Southern California.
Dean holds a bachelor's degree in finance and investment management from the University of Alabama, a master's degree in business administration from Stetson University and the designation of Certified Professional in Supply Management (CPSM) from the Institute for Supply Management.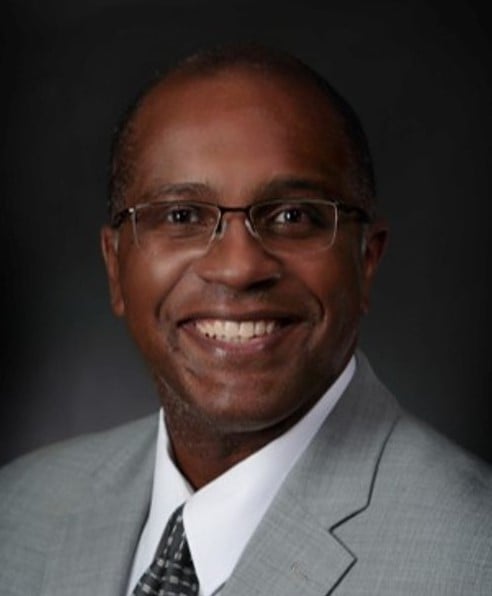 Joseph Matthews
Vice President of Purchasing and Diversity Officer
Gentex
(Three-Year Term)
Joe Matthews is head of the global sourcing function Gentex, where he was appointed as the company's first diversity officer in 2018. He joined Gentex in 2010 as a purchasing manager and in 2013 was promoted to purchasing director, with additional responsibilities for supply chain management. His team was responsible for all direct and indirect material goods and services, logistics spend, customs compliance and supplier diversity. In 2014, Joe was promoted to vice president of purchasing.
His supply management resume includes positions at Delphi, Whirlpool Corporation and Management Engineers (now PwC Strategy&). Matthews received a bachelor's degree in electrical engineering from Rose-Hulman Institute of Technology. He has a master's of engineering, industrial engineering and operations research degree and an MBA from Cornell University.
He serves on the boards for Lighthouse Immigrant Advocates and the Couch Inc., is board chair for OESA's Diversity & Inclusion Council, and sits on Supply Chain Management Advisory Board at Grand Valley State University. He was recently named one of the top 100 diversity officers by National Diversity & Leadership Conference.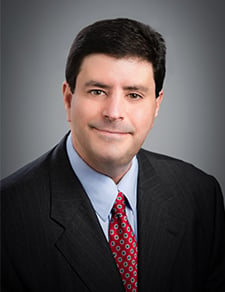 Kristopher Pinnow, CPSM
Vice President Supply Chain
Collins Aerospace
(Three-Year Term)
At Collins Aerospace, Kristopher Pinnow, CPSM, leads a global team responsible for talent development, the strategic management and procurement of products and services, supplier partnership development, and meeting cost, delivery and quality targets supporting more than 300 global locations.
Pinnow's previous roles include vice president of global strategic sourcing at Collins Aerospace, vice president and chief procurement officer at B/E Aerospace (now part of Collins Aerospace) and vice president and chief procurement officer at Bombardier Aerospace. Prior to Bombardier Aerospace, Pinnow worked for Ford Motor Company, where he held several senior management positions in purchasing, including assignments in Germany, Thailand and China. He has over 20 years of global supply chain experience.
Pinnow, a current ISM Board of Directors member, received his undergraduate and master's degrees in business from the University of Pittsburgh and has completed executive programs in supply chain and operations from Northwestern University.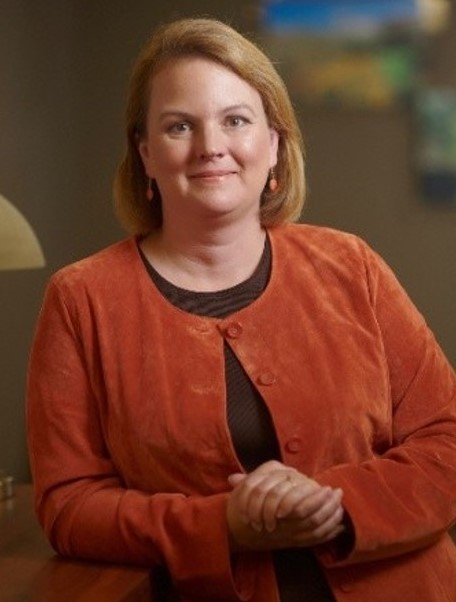 Judith Whipple, Ph.D.
Bowersox-Thull Endowed Professor of Logistics and Supply Chain Management; Faculty Director of the Master of Science in Supply Chain Management Program
Eli Broad College of Business at Michigan State University
(Three-Year Term)
Judith Whipple, Ph.D., has extensive teaching experience at the undergraduate and graduate levels, instructing in the full-time MBA, Executive MBA, MS-SCM and doctoral programs in the Eli Broad College of Business at Michigan State University (MSU) in East Lansing, Michigan.
Whipple was awarded the MSU Teacher Scholar Award for excellence in teaching and research, the Council of Supply Chain Management Professionals (CSCMP) Educators Conference Teaching Innovation Award, and multiple best published paper awards, including the Bernard J. La Londe Best Paper Award from the Journal of Business Logistics.
She previously directed the Food Industry Management Program at MSU. Her research interests include supply chain integration and collaboration, supply chain security and risk management, and supply chain organizational design. Whipple was selected as a DC Velocity magazine Rainmaker in 2013.
How You Can Register Your Vote
To ensure the complete confidentiality of the voting process and the accurate tallying of the votes, ISM has partnered with an outside election company, Survey & Ballot Systems (SBS), to administer the 2021 membership vote.
Vote on the Web Starting June 28, 2021 8:00 a.m. PT, USA
Click on the link provided in the election notice that will be emailed to you between June 28-July 1, 2021.
OR
Go to https://www.directvote.net/ism to access the online ballot.
You will need your ISM Member Number and your Election Passcode that will be emailed to you between June 28-July 1. You need both numbers to access the online ballot.
Once you have logged on, follow the online voting instructions.
If you need help logging onto the web ballot or you do not have your ISM Member Number and Election Passcode, you may contact Survey & Ballot Systems by phone, email or live chat, Monday-Friday, 7 a.m. to 4 p.m. MDT, USA. (The phone number, email information and live chat link is posted on the website, https://www.directvote.net/ism.)
Online voting opens on June 28, 8:00 a.m. PT and ends at 9:00 a.m. PT, USA, on August 19, 2021.