CAPS Executive Summit: The Evolution of Supply Chain Models
November 14, 2023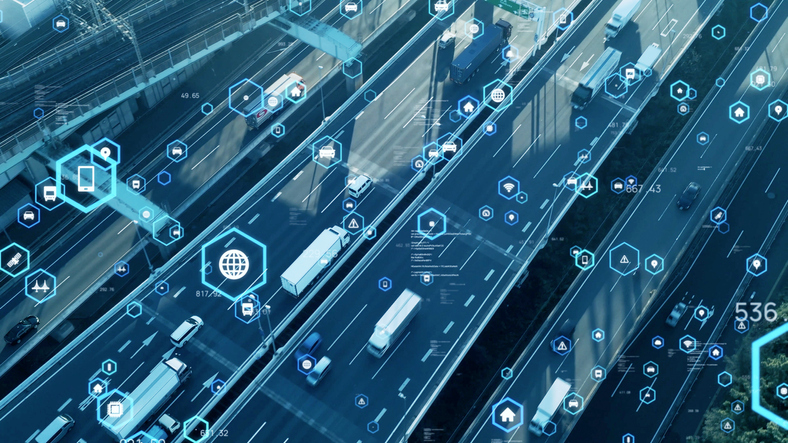 From the keynote speaker extolling that supply chains are "sexy" to a generative artificial intelligence (AI) demonstration that determined potential responses to an alien invasion, all the bases were covered at the CAPS Executive Summit in October.
The event at the Wigwam Arizona resort in Litchfield Park, Arizona — presented by CAPS Research, the Tempe, Arizona-based organization in strategic partnership with Institute for Supply Management® and Arizona State University — focused on the value of communication in all aspects of supply management, particularly when conveying the function's indispensability to company executives and other stakeholders.
Keynote speaker Maria Villablanca, CEO and co-founder of The Future Insights Network, emphasized this during her session, noting that companies like Unilever are eschewing the term "supply chain." (Unilever, by the way, boasts one of the most efficient sourcing operations of any organization in the world, a "masters" category member in Gartner's Supply Chain Top 25 for five years in a row.)
"Business operations" is more appropriate, she said. Villablanca cited research by McKinsey & Company that found that only 11 percent of CEOs at Fortune 200 companies have a supply chain background, a figure she said will surely rise in the future.
If the coronavirus pandemic alerted companies and consumers to the importance of supply chains, the continuing volatility confirms it. Supply management organizations are going far beyond their usual call of sourcing and cost reduction, providing valuable strategy on risk mitigation and resilience, sustainability, and digital transformation.
"Supply chain is sexy," Villablanca said. "We need to tell the story."
The growing obsolescence of traditional models are part of the plot twist, she said. The new normal is digital, citing AI's capability to source and track suppliers. The key, Villablanca added, is developing technologies "you can trust."
The Impact of AI
An undeniable part of developing supply chain stories will involve AI, which was a hot topic during multiple Summit sessions. In the panel discussion "Technology Trends Reshaping Supply Chain," moderator Denis Wolowiecki, Executive Managing Director at CAPS Research, asked a burning question: "Will AI replace us all?"
Aman Naimat, CEO of Regrello, a supply chain and operations data and information platform, said he expects "massive displacement" of changing jobs and roles as organizations staff to maximize productivity. Supplier onboarding is the role most vulnerable to automation, Naimat said.
The overall labor impact could be "much bigger than what we've seen with e-commerce and blockchain," he added.
Frank Scavo, senior partner at Avasant Research, eased audience anxiety by noting that the U.S. unemployment rate has been at record lows. "If automation and technology are replacing jobs, we should be seeing unemployment rates of 15 percent or 20 percent right now," he said. "We're not."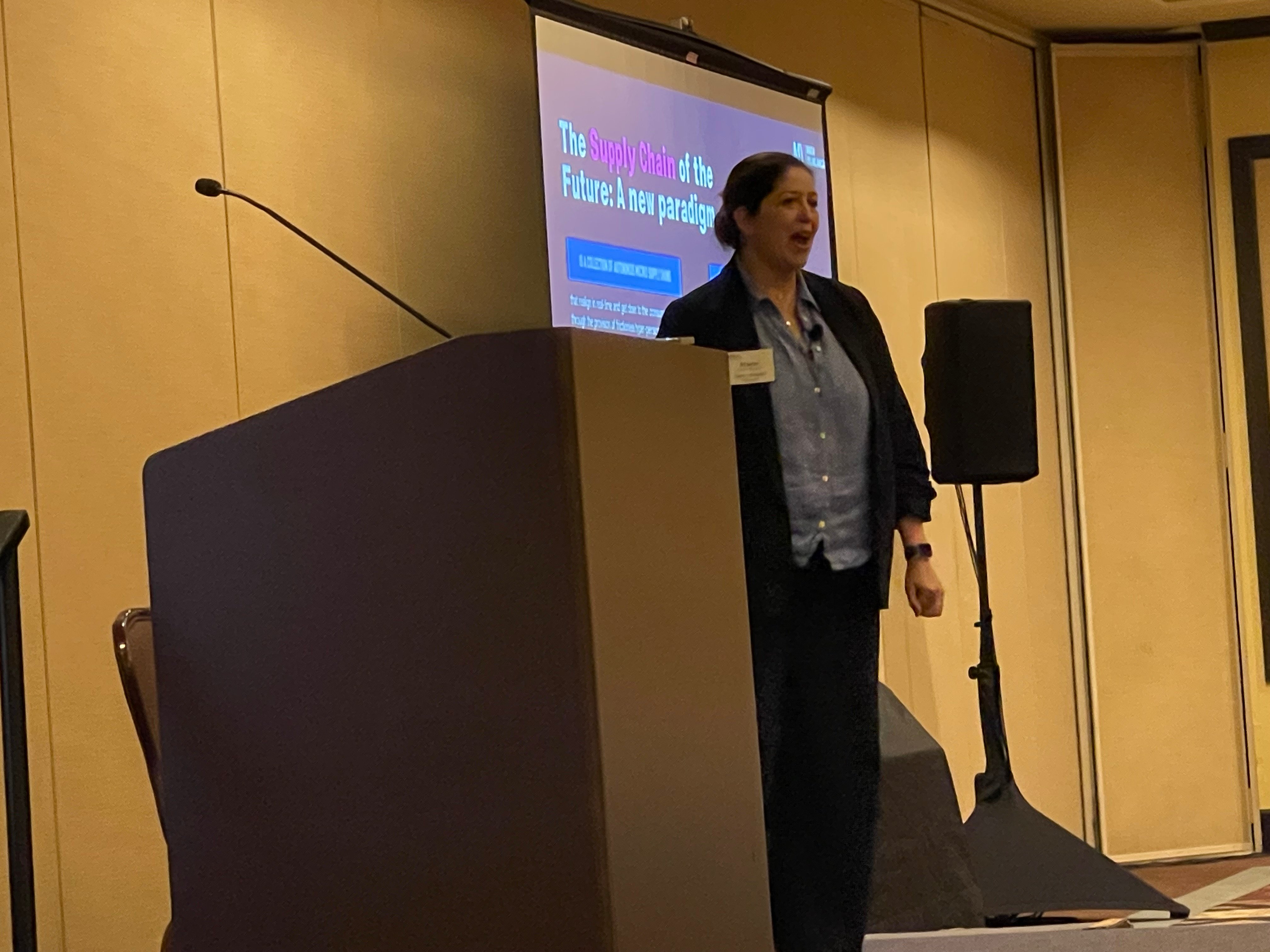 "Supply chain is sexy," Maria Villablanca, CEO and co-founder of The Future Insights Network, told attendees during her keynote session at the CAPS Executive Summit.
He noted that as ATMs became prevalent, banks reduced their branch sizes and expenses — but added employees. Such workers could offer more profitable loan serving and financial planning instead of handling deposits and withdrawals.
For supply management organizations, however, issues remain, particularly with supplier relationship management duties that a machine may not be equipped to perform. And there is the risk of AI disseminating suppliers' or customers' production data or other information to be accessible by competitors.
A comment from the audience: "Some of this really makes me really happy I'm retired."
'Anticipatory Thinking' in Risk Mitigation
An alien invasion that paralyzes the global economy was a disruption — classified as "high severity and low probability" — highlighted in the demonstration, "Using Generative AI for Risk Planning," by Daniel J. Finkenstadt, Ph.D., a U.S. Air Force staff officer and principal at Wolf Stake Consulting, a business research and strategic sourcing advisory firm.
AI helps provide "anticipatory thinking," Finkenstadt said, for a set of events across a supply chain to help companies determine the site impact, supplier(s) impact, cost to fix and revenue at risk. Anticipatory thinking is different from typical mitigation planning, he said, because it accounts for events of lower probability but of greater potential disruption.
Such tools as Open AI's GPT-4 and Anthropic AI's Claude can become a virtual "war room," he said, taking disruption event data and information, evaluating the scenarios and synthesizing potential solutions. Finkenstadt recommended companies use ChatGPT Enterprise, which offers access to faster GPT-4, as well as greater security and privacy.
Finkenstadt enters information into GPT-4, and Claude "cleans up the rough edges," he said. For example, he asks Claude to review and enrich scenarios and develop planning narratives in which risk events are less probable.
"It's about logic," Finkenstadt said. "It's a language model, just like a person. If you teach (the machine) the logic you want to use, it will follow that."
In the end, supply management organizations receive "data-informed risk analysis with creativity on top," he said.
Finkenstadt added, "Many companies plan very well for something they know will happen. This is risk analysis many don't plan for." And AI can make the process take hours instead of days or weeks, he said.
(Image credits: Getty Images/Metamorworks, top; Angela Miller/Institute for Supply Management®, bottom)