Report On Business® Roundup: September Services PMI®
October 04, 2023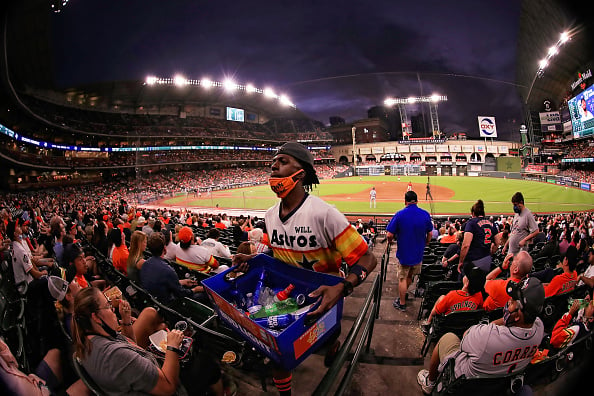 The release of the Services ISM® Report On Business® data on Wednesday was a sequel of sorts, as the slight pullback in sector growth reflected in the PMI® of 53.6 percent might have been due more to an unusually hot August than any cooling in September.
The New Orders and Employment indexes expanded but at slower rates, and those are two of the four subindexes that directly factor into the Services PMI®. (Business Activity and Supplier Deliveries are the others.) Anthony Nieves, CPSM, C.P.M., A.P.P., CFPM, Chair of the Institute for Supply Management® Services Business Survey Committee, noted in a conference call of reporters on Wednesday that the ISM® Report On Business® indexes measure month-over-month performance.
So, while those indexes weren't at the more lofty levels of the Taylor Swift, "Barbenheimer" and summer vacation-fueled August, they still indicated growth, with Business Survey Committee respondents confident of a strong holiday season, affirming sentiment indicated in ISM's Semiannual Economic Forecast in December 2022 and May.
"(The sector was) kind of accelerated with the August numbers being as strong as they were, so we're seeing more of the incremental growth," Nieves said. "And the projections seem to favor a good fourth quarter. Based on that, the sector continues to hum along."
When Nieves echoed this sentiment on Bloomberg TV earlier on Wednesday, co-host Alix Steel responded with a simple question: "Why?" Nieves cited the Employment Index reading of 53.4 percent: "There was a nice summer boom as people spent money on experiences, and now spending has shifted to commodities as we get closer to the holidays," he said. "But employment still looks good, and as employment goes, this sector goes."
Nieves again reiterated that services employment, though good, remains a mixed bag. That was indicated by the monthly private payrolls report on Wednesday by ADP and the Stanford Digital Economy Lab that revealed an increase of just 89,000 jobs in September, the lowest since January 2021.
The Employment Index fell 1.3 percentage points in September, and a deeper dive into the data reveals that while more companies reported adding personnel (21.9 percent) than in August (18.1 percent), the same was true for reductions (14.1 percent in September, up from 10.9 percent). Each of the 18 industries has its own successes and/or challenges, Nieves said.
That includes Arts, Entertainment & Recreation and Information, both impacted by work stoppages in Hollywood; Real Estate, Rental & Leasing, which has been in an interest-rate fueled slowdown; and the health-care and other customer-facing positions that have typically been tough to fill since the start of the coronavirus pandemic.
The #ISM price index "has been a decent leading indicator of the downshift in wage growth, and most of the prior decline has yet to feed through .. History suggests that the point of maximum pain for services will come early next year .." @PantheonMacro pic.twitter.com/5VoaWFhT2b

— Carl Quintanilla (@carlquintanilla) October 4, 2023
"(Survey respondents) indicate that some are not backfilling or holding back on their models because of cautiousness or apprehension about the economy, inflation or geopolitical issues," Nieves said. "It's a labor-intensive sector, which means labor is the most controllable variable expense they have. But many others say they (can't find workers)."
The New Orders Index dipped 5.7 percentage points to 51.8 percent in September, but the Business Activity Index remained elevated, up 1.5 percentage points to 58.8 percent. The Prices Index didn't budge, equaling the August figure of 58.9 percent.
A pleasant surprise was the New Export Orders Index, which increased 1.6 percentage points to 63.7 percent, its highest level since September 2022 (65.1 percent). The impact on the New Orders Index is limited, as 73 percent of Business Survey Committee respondents noted in September that they do not perform or measure export orders.
Still, the demand for such exported services as IT or business consulting, Nieves said, suggests resiliency in the U.S. economy, especially compared to counterparts in Europe — especially if the manufacturing sector can return to expansion; ISM's data indicated it was on the cusp in September.
"There are markets not doing as well as the U.S. right now, and that will especially be true if manufacturing can get out of the trough," Nieves said. "When we look at gross domestic product, we're experiencing growth. That's a favorable comparison (to other economies)."
Once again today's macro data has stagflation written all over it

-- ADP big miss
-- ISM Services big drop in New Orders with Prices Paid rising

— JaguarAnalytics (@JaguarAnalytics) October 4, 2023
The Report On Business® roundup:
Bloomberg: U.S. Services Activity Moderates as Orders Growth Slides. "(S)ome consumers are already growing more discerning in their services spending amid higher financing costs, stubborn inflation and smaller wage gains. New challenges, including the resumption of student-loan payments this month, also pose a risk to discretionary purchases of services as well as goods."
CNBC: Factory Orders Increase 1.2% in August. "Here's the big number: ISM Services PMI® of 53.6 percent, the weakest since July, when it was 52.7," analyst Rick Santelli said. "In (August), we had a solid 54.5 percent. But that's still good because every month this year, it's been above 50 percent, not below 50 or in contraction mode since December of last year. The (Prices Index) was 58.9 percent, which equals the last month, and it's unfortunate, because both of those numbers are the highest since April. ... We'd obviously rather see prices paid remain more tame."
Mace News: Services Sector in Expansion Territory for Ninth Straight Month; Main Index Eases on Slower Growth in New Orders, Employment. "Nieves told reporters that potential headwinds include geopolitical issues in Ukraine, Russia and Asia, labor strikes in the U.S. and high costs for fuels and food, but he also noted that firms are not pointing to anything specific and those potential headwinds are not industry-specific."
MarketWatch: U.S. Economy Cools Off Slightly, ISM Finds, but Businesses Still Feel 'Positive.' "The economy is expanding, and the third quarter could be the strongest of the year. Yet signs are emerging that high interest rates are starting to restrain growth, though the threat of recession appears low for now. Businesses are still hiring, and unemployment is near a record low."
September ISM Services at 53.6 vs. 53.5 est. & 54.5 prior; new orders fell to 51.8 vs. 57.5 prior; prices paid unchanged at 58.9; business activity rose to 58.8 from 57.3; supplier deliveries higher at 50.4; employment lower at 53.4 pic.twitter.com/Qx0wk6QPWP

— Liz Ann Sonders (@LizAnnSonders) October 4, 2023
Reuters: U.S. Service Sector Slows Modestly in September. "(The Prices Index) was unchanged at 58.9 percent. Some economists view the ISM services prices paid measure as a good predictor of personal consumption expenditures (PCE) inflation. The Fed tracks the PCE price indexes for monetary policy. The annual increase in the PCE price index excluding food and energy fell below 4 percent in August for the first time in more than two years."
In case you missed Monday's Report On Business® Roundup on the release of the September Manufacturing PMI®, you can read it here. The Hospital PMI® will be released on Friday. For the most up-to-date content on the three indexes under the ISM® Report On Business® umbrella, use #ISMPMI on Twitter.
(Photo credit: Carmen Mandato/Getty Images)