Semiannual Forecast 'Not Super Dramatic,' Which Is Positive
December 15, 2022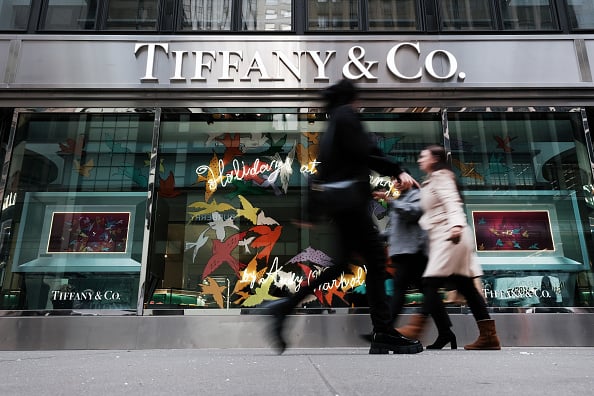 Regarding a plethora of data and tables in Institute for Supply Management®'s (ISM®) December 2022 Semiannual Economic Forecast, released on Thursday, this summation was notable: "Not super dramatic."
That's how Timothy R. Fiore, CPSM, C.P.M., Chair of the ISM Manufacturing Business Survey Committee, described the report, at least its findings on U.S. factory activity. Given the unease about the nation's economy in recent months, little to no drama is likely a good thing.
The Forecast is based on responses from the Manufacturing and Services Business Survey Committees that help compile the monthly ISM® Report On Business®; it reports recent sector performance provided by the purchasing and supply executives on the front lines of the U.S. economy, as well as their sentiments for the coming year.
While projections cannot be labeled as "gangbusters," purchasing and supply executives in both the manufacturing and services sectors expect growth in 2023, including in production capacity, employment and profit margins, with an uptick in activity in the second half of the year. Survey respondents expect revenues to increase by 5.5 percent in manufacturing and 3.1 percent in services.
"We're not looking at massive (decreases) for the first half or second half," Fiore told a conference call of reporters on Thursday. "This is a very unclear period, (and it appears) there is still some confusion in the supply community. Companies sense that they're going to run flat to the end of 2022, and 2023 there will be ups and downs … but revenue is going to grow."
In the overviews by Fiore and Anthony Nieves, CPSM, C.P.M., A.P.P., CFPM, Chair of the ISM Services Business Survey Committee, one word was conspicuously not used — recession. Nieves noted that two of the components of a likely recession are high unemployment and economic contraction, neither of which are current; a third, inflation, might have peaked.
"We're not having those deep cuts that we would normally see going into a recessionary period," Nieves said. "It is kind of confusing, as Tim pointed out, as to the direction. But the services sector has not contracted, and even a contraction in manufacturing (is not conclusive). The first quarter of 2023 will give us a clearer picture, but from what our respondents are telling us in both sectors, there's still continued growth moving forward."
In November, ISM's Manufacturing PMI® registered 49 percent, in contraction territory following 29 consecutive months of expansion. As with U.S. gross domestic product (GDP), consecutive periods of contraction in the PMI® are required to fit the definition of recession in a sector; Fiore used the term "contraction period" to describe the current status. (The December Manufacturing ISM® Report On Business® will be released on January 4.)
The Services PMI® was 56.5 percent in November, a 2.1-percentage point increase compared to the previous month.
The current operating rates are 88.4 percent of normal capacity in the manufacturing sector and 89.9 percent in services. A reading above 85 percent indicates a high level of operation, Nieves said; companies raised capacity largely through (1) increased head counts, (2) more overtime and (3) by adding facility space or equipment.
Another encouraging projection, Fiore said, is for capital expenditures (CapEx), which in manufacturing increased by 12 percent in 2022 and are expected to go up 2.6 percent next year; for services, those readings are 6 percent and 2.8 percent. While the projected increases are modest, they don't indicate that companies are fearful of an economic slowdown.
"CapEx is flowing in, and (manufacturing) is expecting to expand capacity in 2023," Fiore said. "If companies felt a significant downturn over a long period is coming, the CapEx number would be negative. And remember, this is growth compared to 2022, and it's expected to grow again. If there was a feared downturn in manufacturing, you would expect a liquidity concern. And the first place you would look for that would be in capital expenditures."
In other Forecast findings:
Employment is expected to grow in both sectors in 2023. However, 77 percent of manufacturing companies and 84 percent in services have had difficulty hiring in previous six months, in many cases despite sweetening salary and benefit offers to candidates.
Nearly three quarters (72 percent) of manufacturing respondents report their companies are able to pass price increases along to customers, compared to 48 percent in services.
In a special question on reshoring from China, 42 percent of manufacturing respondents indicated their companies are replacing Chinese imports with domestic production, and 18 percent have shifted output from China to other non-U.S. countries. In services, those figures are 26 percent and 25 percent, respectively.
ISM's Spring 2023 Semiannual Economic Forecast will be released in May.
(Photo credit: Getty Images/Spencer Platt)