Report On Business® Roundup: August Services PMI®
September 06, 2023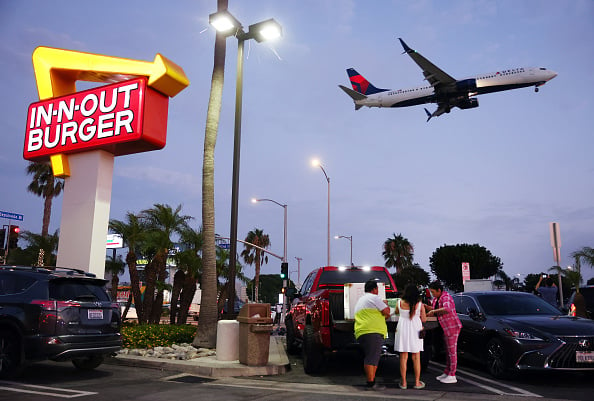 The Services ISM® Report On Business® data for August, released on Wednesday, exceeded analysts' expectations, moved financial markets and reinforced the importance to the U.S. economy of "experience spending," particularly on high-profile summer events.
The Services PMI® registered 54.5 percent, a 1.8-percentage point increase compared to the previous month, and was powered by increases in the Business Activity and Employment indexes. While that news lowered stock market indexes and elevated U.S. Treasury yields — after all, good news continues to be bad news for watchers of U.S. Federal Reserve policy — it was atypical for a sector that often pulls back as vacations end and school returns to session.
The latest ISM data release confirms the strength of the US service sector, including employment and prices paid.

The numbers are consistent with services continuing to drive for now both growth and inflation. #economy #econtwitter #jobs #inflation

— Mohamed A. El-Erian (@elerianm) September 6, 2023
"The numbers looked more like what you might see (in September), when people are in a new routine," Anthony Nieves, CPSM, C.P.M., A.P.P., CFPM, Chair of the Institute for Supply Management® Services Business Survey Committee, told a conference call of reporters on Wednesday. "This was a good report that was a little ahead of what I'd anticipate or what you would normally see as we approach the end of summer."
So, what happened? Perhaps businesses began preparing for holiday peak season, which could explain the Employment Index hitting 54.7 percent, its highest level since November 2021 (56.1 percent), and the Inventories Index registering 57.7 percent, an increase of 7.3 percentage points. (The Employment Index directly factors into the Services PMI®; the Inventories Index does not.)
Said Nieves, "Employment remains mixed. Some respondents tell us they're still having difficulty filling positions; others indicate that there is improved quality among workers to choose from. It depends on the industry. Some companies are holding steady, managing that variable expense until they see how long-term business conditions look."
August ISM Services PMI up to 54.5 vs. 52.5 est. & 52.7 prior … new orders strengthened, prices paid rose, and business activity edged higher … employment rose to highest since November 2021 pic.twitter.com/19g5qyEJXd

— Liz Ann Sonders (@LizAnnSonders) September 6, 2023
Do Business Survey Committee members simply feel better about conditions? A respondent in Public Administration wrote: "Warnings of a possible recession in 2024 are not being taken very seriously by top management. The same experts warned that the country would be in a recession by now. Our general feeling is that the Fed's strategy for taming inflation and building a soft landing for the economy is working better than expected."
A more tangible impact on the services sector has been from Americans flocking to concerts and theaters. The tours of Taylor Swift and Beyoncé have filled football stadiums (with most attendees also spending thousands of dollars on airfare, hotels and restaurants), providing an economic jolt, according to research by Morgan Stanley.
Those tours — and to a lesser extent, the movie blockbusters "Barbie" and "Oppenheimer" — have added US$8.5 billion to the economy in the third quarter, the multinational financial services company found.
While that juice will wear off in the fourth quarter, Nieves said he is encouraged by an apparent bottoming out and recent improvement in the manufacturing sector, especially as Americans will likely focus more on goods spending as the holidays approach. Last week, Timothy R. Fiore, CPSM, C.P.M., Chair of the Institute for Supply Management® Manufacturing Business Survey Committee, expressed confidence that the Manufacturing PMI® could be in expansion territory soon.
"All signs are that services is going to stay on this path of incremental growth through the rest of the year," Nieves said on the conference call, reiterating what he told Bloomberg TV earlier on Wednesday. "We'll have to see what 2024 brings, but things bode well for the services sector right now. I'd like to see manufacturing get over a 50-percent (PMI®) to put the two sectors more in line, as that would definitely solidify the economy."
There are still concerns. The Prices Index increased 2.1 percentage points to 58.9 percent, which will likely raise antennae at the Fed. However, Nieves said that a figure below 60 percent indicates a movement toward equilibrium and noted that a year ago, the index registered 71.5 percent, with 21 commodities listed as up in price. In August, there were 13.
The monthly data, Nieves said, continues to affirm what Business Survey Committee respondents indicated in ISM's Semiannual Economic Forecast in December 2022 and May: Conditions should improve over the second half of the year.
"There are still many geopolitical factors in play right now, but the U.S. economy seems to be doing much better than those in Europe and Asia," he said. "Our respondents feel good about where things are."
The Report On Business® roundup:
Bloomberg: U.S. Service Gauge Rises to Six-Month High, Topping All Forecasts. "The surprisingly robust figures highlight the enduring strength of consumer demand and the broader economy. The durability of household spending has supported additional hiring as well as bolstered hopes the U.S. can avert a recession. The S&P 500 dropped and Treasury yields rose after the report."
Back from the edge. The ISM reported the Services PMI® registered 54.5%, 1.8 percentage points higher than July's reading of 52.7%. Thirteen of 18 industries reported growth in August. The services sector is still expanding, and at a faster pace. pic.twitter.com/EXrA0m3NQ0

— Dr Thomas Kevin Swift (@DrTKSwift) September 6, 2023
Mace News: Service Sector Activity in Expansion Territory for Eighth Straight Month; Main Index Jumps on Broad-Based Growth, Led by Employment. "Of the four subindexes that directly factor into the Services PMI®, growth in business activity edged up after a slip in July and a surge in June, the pace of increase in new orders also picked up, employment indicated strong growth after slowing the previous month, and supply deliveries stayed on a recovery track."
MarketWatch: Growth in U.S. Service Sector Accelerates in August, ISM Survey Shows. "Economists polled by The Wall Street Journal had expected the index to slip to 52.5 percent. 'Despite mixed signals from regional Fed and national surveys, the service sector has remained resilient. We expect this trend to continue, however any signs of weakening would be noteworthy since services and consumer spending have been the major drivers of growth lately,' said Aichi Amemiya, chief economist at Nomura."
Reuters: U.S. Services Sector Picked Up in August, Along with Prices. "Economists polled by Reuters had forecast the (PMI®) would decrease to 52.5 percent, and no economist anticipated a higher reading than 53.9. … Still, (U.S. Federal Reserve) policymakers view the services sector as key to bringing inflation down to their 2-percent target, and Wednesday's ISM report does little to bolster the view that any slowdown is underway."
In case you missed last week's Report On Business® Roundup on the release of the August Manufacturing PMI®, you can read it here. The Hospital PMI® will be released on Friday. For the most up-to-date content on the three indexes under the ISM® Report On Business® umbrella, use #ISMPMI on Twitter.
(Photo credit: Mario Tama/Getty Images)