Location Fuels Transport Inefficiencies
October 03, 2022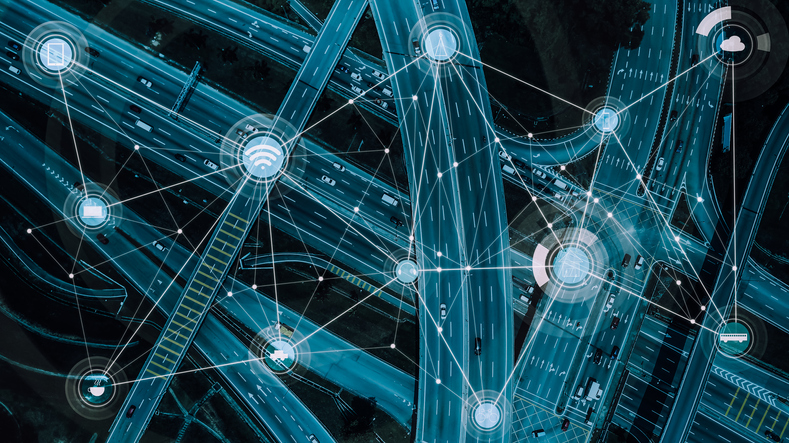 Fuel transport price fluctuations are akin to dealing with a petulant child — a battle seldom won. For shipping, transportation and delivery companies needing to maximize the cost and time efficiency of each mile, fuel pricing can make the difference between success, survival or closing the doors.
Jenny Vander Zanden, MA, BA, COO at Breakthrough, a Green Bay, Wisconsin-based strategic transportation technology solutions provider, knows too well about the unfair inconsistencies in diesel fuel pricing. "Shippers are challenged more than ever," she says. "The cost of fuel is constantly changing. But supply chain demand and delays have forced transportation businesses to buy fuel at a rate dictated by someone else, which is likely different than what they need to pay."
Thus, there are industry misconceptions, often driven by the U.S. Department of Energy (DOE) fuel reimbursement index, Vander Zanden says. "In the past, the reimbursement index was the only tool available to shippers, gauging the cost of fuel," she says. But there are other factors that weigh on the actual cost of fuel. The index publishes fuel pricing once a week, using an average of prices from across the country. "That average is what every shipper has to pay, no matter where their load starts and for every stop along the supply chain," she adds.
For shippers that work in higher-priced markets, such as Los Angeles and New York, the cost of doing business there makes the reimbursement index beneficial. "If you transport from Texas or Oklahoma, for example, where fuel is much less expensive on any given day," Vander Zanden says, "the index effectively has you covering the higher priced markets by paying more than the going local rate."
Stability Helps Shippers Stay in Their Lane
Cost "isn't just about the price paid per gallon," Vander Zanden says. The load carried — and its weight — affects fuel consumption. "There's a strategy to planning routes involving fuel cost, time and labor efficiencies," she says. "It doesn't happen with the fuel reimbursement index. It happens with real-time solutions."
Such solutions often pertain to next generation capabilities. For some transport enterprises, the shift occurred sooner than was comfortable for their business and workforce, fiscally as well as from a training standpoint, she says: "The technology isn't new — (but) recent changes in supply chain demand necessitated faster adoption."
Through the advent of systems and programs that support carriers, transportation and logistics enterprises, food shippers can learn exact fuel reimbursements pertinent to their location, receive line-haul rate and partnership guidance, and recommendations pertaining to (1) uncovering network inefficiencies and (2) Scopes 1 and 3 transportation emissions reduction.
ESG: Clearing the Road Ahead
For shipping and transport companies, knowing the "baseline of what they need, what's expected, how to execute, and how to make adjustments in the moment of disruption is crucial," Vander Zanden says.
While the transportation industry has made great strides in the last 50 years, transitioning into a more eco-centric foundation may be met with some resistance, she says. "No matter what we do, this is where we're going. With Scope 3 emissions requirements, visibility comes into the fold, which can be challenging when working with sub-tier companies that aren't compliant," she says.
Also at issue: the shift to a greater supply chain focus, to handle such disruption as California port congestion and, in response, new facilities popping up in other Western U.S. locations. Warehouses and other commercial real estate properties are being optimized to handle the overflow of supply. Consumer behavior also dictates transportation need. "Distribution centers, for example, are being eyed for delivery hubs as well," Vander Zanden says.
"Finding that perfect balance between shippers, carriers and logistics isn't a stagnant goal; it's dynamic," she says. Supply chain management, at its best, is congruent with transparency at the forefront.
(Image credit: Getty Images/Jamesteohart)