Today at #ISMWorld2022: Off and Running (and Testing)
May 22, 2022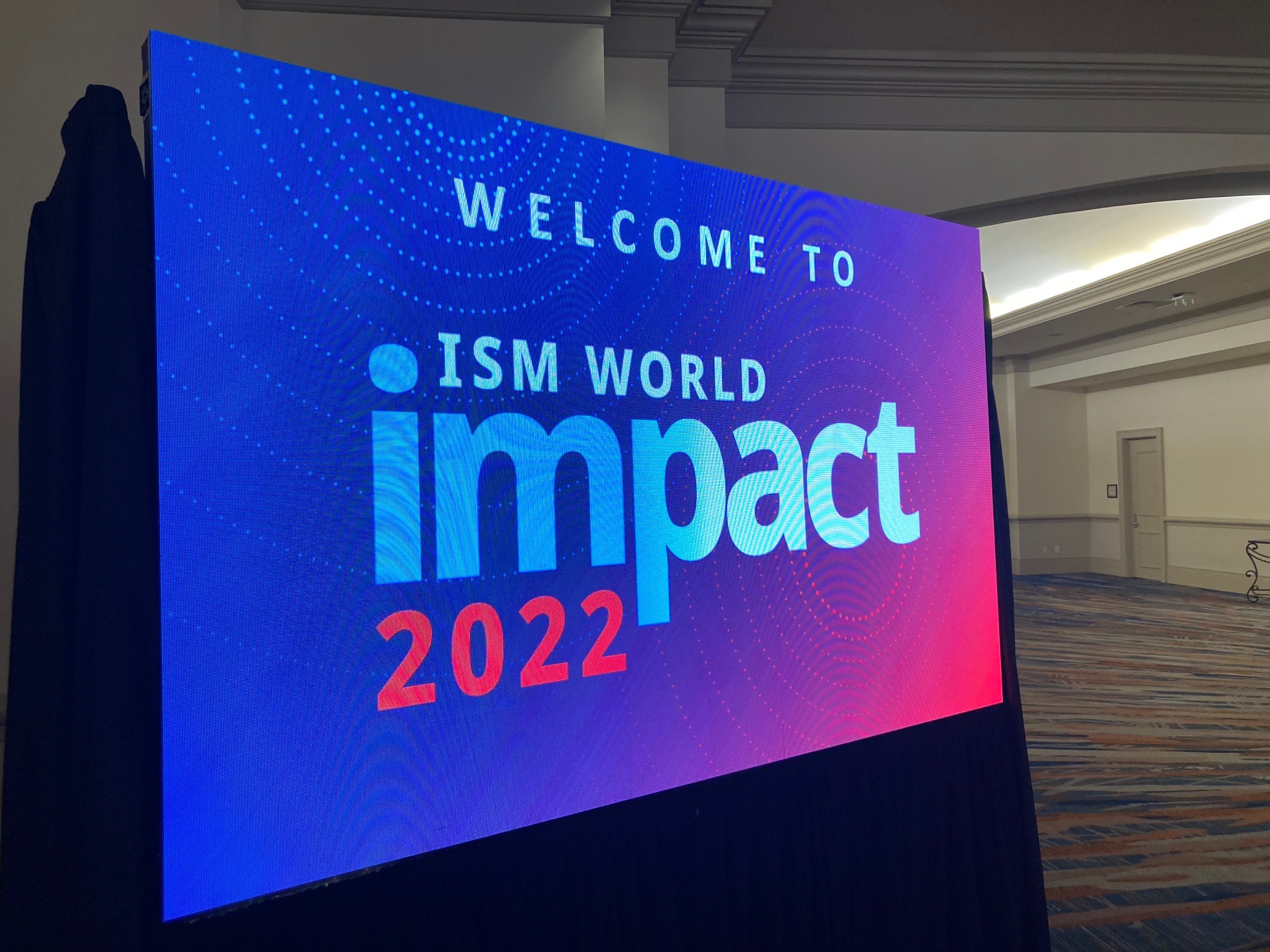 On Sunday, hundreds of attendees arrived at the Rosen Shingle Creek resort in Orlando, Florida, for ISM World 2022, Institute for Supply Management®'s (ISM®) Annual Conference, for education and networking opportunities designed to further their careers.
Lara Nichols and David Wolf were two of three people to add a critical third element: the first testing step in their pursuit of ISM's Certified Professional in Supply Management® (CPSM®) designation. They took advantage of Conference on-site testing on Sunday, taking — and passing — the CPSM Exam 1 in a meeting room at the resort.
The calm … #ISMWorld2022 pic.twitter.com/kPvWEMi6qm

— Dan Zeiger (@ZeigerDan) May 22, 2022
"I'm glad I did it here," said Nichols, former head of global procurement at Deluxe Corporation in Minneapolis. "One of reasons I haven't taken the exam before now is COVID-19, as it was harder to set a test date. Because it was offered here, I jumped on it."
Wolf, a procurement specialist at Bangor, Maine-based Versant Power, said taking the exam at ISM World 2022 was less expensive that doing so at a testing center. Regardless of the venue, preparing for the exam required digesting a lot of information, he said.
"I worked off the first (CPSM Study Guide) of 300-plus pages, and that's just the first part of the process," Wolf said. "I'm a little nervous about what comes next. This was so much information, and the next (exams) will be even more in-depth, more than I'm used to in doing in the normal day-to-day aspect of the job."
Nichols said the CPSM's thoroughness was perhaps the biggest reason she chose to pursue the certification at her own expense. (Wolf's fee is being paid by his company.) Both hope to complete Exams 2 and 3 by the end of the year, fulfilling the CPSM testing requirement.
"As a professional, you think that you know a lot about what you do every day," she said. "But there are a lot of aspects about our profession that I've learned about going though the material. It's broad, complex and deep."
Exhibiting an Early Start
Less than three hours before the Exhibit Hall opened on Sunday, workers were still constructing booths and displays, suggesting a mad dash to finish. However, event crews are used to tight deadlines, and the gathering of suppliers and providers was ready to open as scheduled at 3 p.m. — the first time an ISM Conference Exhibit Hall opened on Sunday.
Sarah Scudder, chief marketing officer at SourceDay, an Austin, Texas-based provider of supply chain performance software (particularly PO change automation), said the early Exhibit Hall opening should be beneficial.
Booth setup completed in 56 mins & 44 seconds.

The @ism exhibit hall opens at 3pm. Visit Andy & @sscudder at booth 39.

Talk to them about your direct spend purchase order change woes.

And hundreds of emails you get from suppliers with price, quantity & delivery date changes. pic.twitter.com/dCnOQyr7fg

— SourceDay (@SourceDay) May 22, 2022
"Attendees who came in over the weekend had a chance to get comfortable and settled," she said. "A lot of my friends got massages and pedicures (on Sunday) and got situated. Then, they could come and talk to suppliers without interfering with the sessions the next day."
SourceDay, by the way, was not one of the booths scrambling in the early afternoon. Scudder and business development representative Andy Hendricks had their booth completed in less than an hour on Sunday morning.
No Jacket Required
The first on-site ISM Annual Conference in three years gave the Attendee Orientation and Networking session on Sunday extra importance. How the coronavirus pandemic has changed work has influenced the Conference dress code, as Tom Martin, Director, Learning Solutions at ISM, emphasized business casual.
"You don't have to wear a suit here," Martin told session attendees, pointing out that ISM staff will be easily identifiable by their T-shirt color — black on Sunday, teal on Monday and gray on Tuesday. "That is our uniform," he added.
Social Media Standouts
Yesterday kicked off #ISMWorld2022 with our Committees and Councils discussing the future of #supplychain. Amazing to learn from such talented professionals! @ism pic.twitter.com/oCITZZfIU0

— Jessica Boyd (@jessicaannboyd) May 22, 2022
Monday's Highlights
Tim Mohin, chief sustainability officer at Persefoni AI, a Tempe, Arizona-based climate management and accounting platform, highlights the opening keynote session at 8 a.m. ET. He is a leading business authority on environmental, social and governance (ESG) standards.
Also:
Breakout sessions begin, with the main topics risk and resilience, sustainability, and digital transformation, 10 a.m.-noon and 2-4 p.m.
ISM's Student Case Competition, 10 a.m.
ISM Women's Supply Management Community panel discussion and networking event, 2 p.m.