Semiconductor Concerns Rise Amid Ukraine-Russia Conflict
March 01, 2022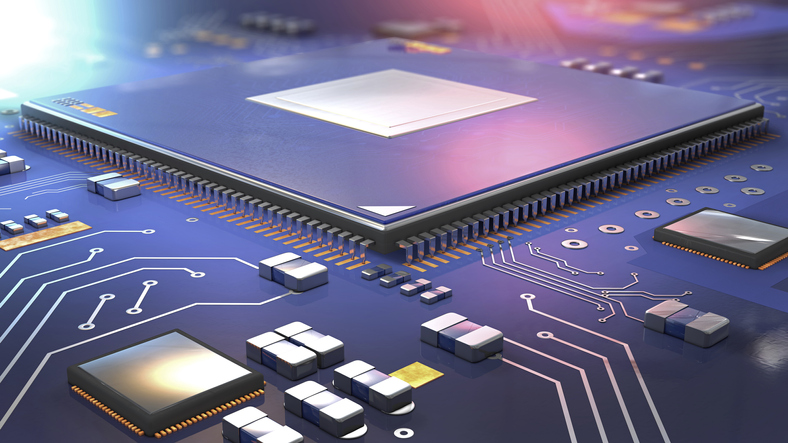 As the Ukraine-Russia conflict escalates, supply chain concerns are mounting about the semiconductor industry, which already is experiencing shortages and supply disruption due to the coronavirus pandemic.
"I think that there's a chance that what's going on in Ukraine could further complicate the semiconductor supply chain for those companies that aren't fully prepared and fully diversified in where they get their key raw materials from," says Jeffrey P. Wincel, MBA, D.Min., member of Institute for Supply Management®'s (ISM®) Board of Directors and a semiconductor industry expert.
Ukraine produces key process gases, including neon and xenon, which are essential in semiconductor foundry manufacturing. "Most semiconductor companies — through the midst of all the disruption that's been occurring in the last couple of years — have been looking deeply into their supply chain and understanding where their risks might lie," Wincel says. "While for much of the world, an invasion of Ukraine may have seemed unexpected, I think a lot of people have been concerned for a number of months and have diversified to make sure their key raw materials have multiple sources."
Ukraine and Russia produce a large amount of the gases used in semiconductors, including neon and xenon — the most critical, Wincel says — as well as C4F6, titanium, helium, palladium and scandium.
According to market research company Techcet, almost all of the U.S. supply of neon, used for laser gas in semiconductor processes, comes from Ukraine and Russia, while much of C4F6, used in several chip processes, is from Russia. Also, Russia supplies about a third of the palladium used worldwide.
Rare earth minerals — most of which come from Russia or China — also may experience supply issues. With trade restrictions from Russia. "you're cutting off half of that with Russia, and the relationship with China doesn't seem to be much better," Wincel says. "So, rare earth minerals are going to become an issue as well."
Despite having diversified out of Ukraine, companies that have found other suppliers have sought supply assurances from them — wanting to ensure that their guaranteed supply is not going to be redirected to other companies in need, Wincel says.
"In my opinion, the biggest driver is what do we believe the length of this is going to be? And what is the Western response is going to be?" he says. Given Russia's invasion of Ukraine and sanctions against Russia by the U.S. and other countries, it's unlikely companies will get the materials or services they need from Ukraine, he says.
Additionally, there could be a ripple effect within the region: While it may not be Russia direct or Ukraine directly, the Eastern European and Central European regions could feel downstream implications.
"What's happening in Ukraine could further complicate the semiconductor supply issue," Wincel says. "It all depends on who's sourced in those areas. It depends on the diversification of supply and the (availability of) critical process gases, as well as the length of any supply interruption coming out of Ukraine."
(Photo credit: Getty Images/Science Photo Library)