Rise in Holiday Spending Expected, But Pandemic Impacts Remain
October 25, 2021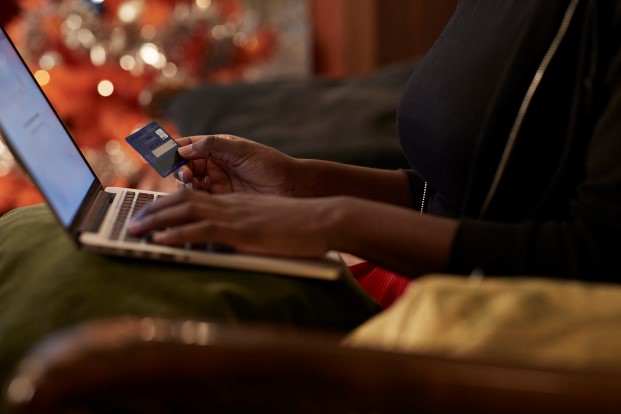 Four trends are emerging as this holiday shopping season develops. According to Deloitte's annual retail survey, the good news is that online shopping remains strong and spending is up, including for "experiences" like traveling and entertainment. But supply chain challenges like shipping, supply availability, inflation and rising prices may put a damper on the situation.
According to the 2021 Deloitte Holiday Retail Survey, Holiday Shopping: Establishing the Next Normal, pre-pandemic shopping trends are not likely to return, at least this year. Online shopping has become a habit, it states, although more consumers are returning to shopping in-store.
The report found that spending is expected to be up 5 percent from 2020, averaging US$1,463 per household (versus $1,387 in 2020). Higher-income households are largely driving the increase — they expect to boost their spending by 15 percent, the report states. Even so, the share of consumers who don't plan to spend at all has more than doubled: 11.5 percent versus 4.9 percent in 2020. A majority (65 percent) in this group are lower-income households.
Three in four consumers expect stockouts this holiday season — and that concern is one reason nearly four in 10 (39 percent) respondents plan to start their holiday shopping earlier this year. Another reason: delivery delays. The shopping season is likely to extend to six weeks, the report states, and shoppers feel stockouts are most likely in the electronics and accessories (49 percent of respondents) and toys and hobbies (35 percent) categories.
Retailers also are concerned about supply availability: While 43 percent placed their orders earlier than normal — as early as March — the same percentage expect orders to be delayed. Two-thirds (64 percent) voiced concern about getting items in time for the holidays.
Nevertheless, retailers are optimistic about e-commerce potential — four in 10 expect double-digit growth.
"Retailers will see strong growth this holiday season, even as supply chain issues, inflation and highly bifurcated spending continue to impact our industry," Rod Sides, vice chair and U.S. retail, wholesale and distribution leader at Deloitte LLP, said in a press release. "Consumers have adapted to life during the pandemic and even though they are venturing out again, digital engagement shows no sign of slowing.
In general, consumer spending on clothing and accessories, followed by electronics and accessories, will record the most growth of retail categories this year, according to the report. Other holiday season expectations:
Higher product prices, as noted by 68 percent of consumers and 53 percent of retailers
Increased spending on experiences, whether entertaining at home or away from home, to $536 per household, up 15 percent over last year
Increased share of in-store spending to 33 percent, from 28 percent last year.
"Despite improving consumer sentiment and spending growth, the pandemic continues to influence how the holiday season will play out," said Stephen Rogers, executive director, Deloitte Insights Consumer Industry Center, in the press release. Due to ongoing supply chain challenges, consumers will not only need to check their holiday lists twice, but early. We believe those retailers that embrace the next normal and meet these shifting consumer demands will experience holiday cheer in the coming months."
Retailers that "remain resilient by offering promotions early, appealing to in-store and online shoppers, and planning their inventories well in advance, are likely to experience not just a robust holiday season, but will be well positioned for continued sales into the new year," Sides noted.
(Photo credit: Getty Images/Klaus Vedfelt)