Rethinking the Supply Chain in Terms of Supply and Demand
September 14, 2021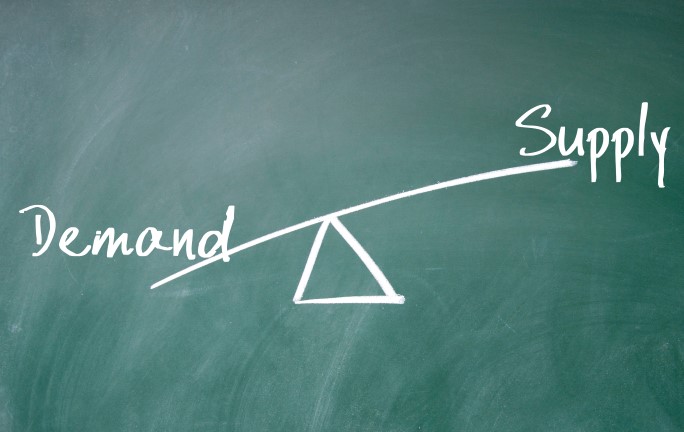 Changes in consumer and customer buying behavior during the coronavirus pandemic have strained supply chains. This has led to a distortion in real demand, making it difficult to manage manufacturing operations as well as inventories, says Ken Koenemann, vice president of technology and supply chain at TBM Consulting Group and Dploy Solutions, a digital manufacturing solutions provider.
To manage the issue, companies need to analyze their overall footprint and rethink how they handle supply and demand risk, he says.
How Did We Get Here?
The false demand has developed due to numerous factors. During the pandemic, demand for some products — like household goods and semiconductors — has skyrocketed while it has fallen for others. There have been factory shutdowns and layoffs, capacity issues, and shortages of workers and supply.
As a result, many manufacturers and distributors have turned to supply allocation measures. And, in turn, companies are bumping up order amounts to ensure they get what they need or placing orders more frequently, Koenemann says. For example, if a company needs 100 components and a supplier can fill only 60, the company places an order for 180, thinking the supplier will ship the 100 it needs.
"This inflates the demand even more on the client or manufacturer," he says. "So, there is a distortion of what the real demand is, in many cases, because the buyers are reacting and trying to get the product, because their bosses are saying they need to get the product so they can sell it to get the revenue.
"It's created a bullwhip effect. The further you go down (the supply chain), the worse it gets."
The spikes in demand are leading to what Koenemann calls the coefficient of variation: the customer demand pattern is continually increasing and decreasing, to where it's no longer "normal." As a result, he says, companies order materials and products that aren't needed or place unrealistic demand on manufacturing operations, "asking for products that aren't really required," Koenemann says.
He continues, "This is consuming capacity that isn't really needed because it's being inflated by false demand. Therefore, they're not producing some of the things they should be. A lot of companies will tell you that their total inventory dollars haven't gone down; they just have a lot of the wrong stuff."
No Quick Fix
Three dynamics can help manufacturers manage supply and demand issues:
Managing the talent shortage. Due to lack of talent, manufacturers are unable to produce everything they need to. Contributing to the shortage is that workers are moving to other companies that offer better wages and/or working conditions, and so, to retain talent, manufacturers must "pay more in salary, which means changing the business' cost structure and either charging their customer more — or eating it in the profit margin," Koenemann says.
De-risking the supply chain by moving from single sourcing to multiple and regional sourcing. "Companies that do this well have two suppliers, giving one 70 percent to 80 percent of business and the other 20 percent to 30 percent, with the ability to flex the (lower) one up if the other has a problem," he says.
Leveraging technology and automation to meet the need and offset the labor shortage. "I've heard it said that automation has moved from a cost-reduction initiative to a revenue-generation initiative — because if I don't have the people, I can't produce the product, so I can't sell it and generate revenue," Koenemann says. Leveraging technology may also require additional training, as technology requires a different skill set than the typical manufacturing job, he says.
Increase visibility into all areas of your supply chain. Digital technology brings in data from the various points within your supply chain, enabling clear intelligence into what's happening and how it is impacting the business. Access to the right supply chain data at the right time using a "supply chain control tower" is a key decision support capability that will enable faster, smarter decision-making, especially during times of disruption.
Additionally, Koenemann suggests companies look at the total landed cost of their products and rethink their manufacturing footprints. Examine products as "packages of work" — looking at where they are made and whether they are sent elsewhere for assembly or other parts, then back again.
"It's thinking about your capabilities, where your customers are and where your demand is," Koenemann says. "When you have to ship internationally, you're adding lead time, which creates additional demand on your operations to have inventory and safety stocks. It also requires your customers to do the same."
He continues, "Going offshore — either inbound or outbound — has a significant impact on your demand and supply, how much your demand or supply can fluctuate and how quickly you're going to have to respond to those changes."
Also, considering total cost of inventory is critical in the mitigation of supply and demand risk. "The big question is: How do you put a dollar volume on risk?" Koenemann says. "The last 18 months has shown us what not de-risking the supply chain costs."
(Photo credit: Getty IMages/Flytosky11)