Report On Business® Roundup: May Manufacturing PMI®
June 01, 2021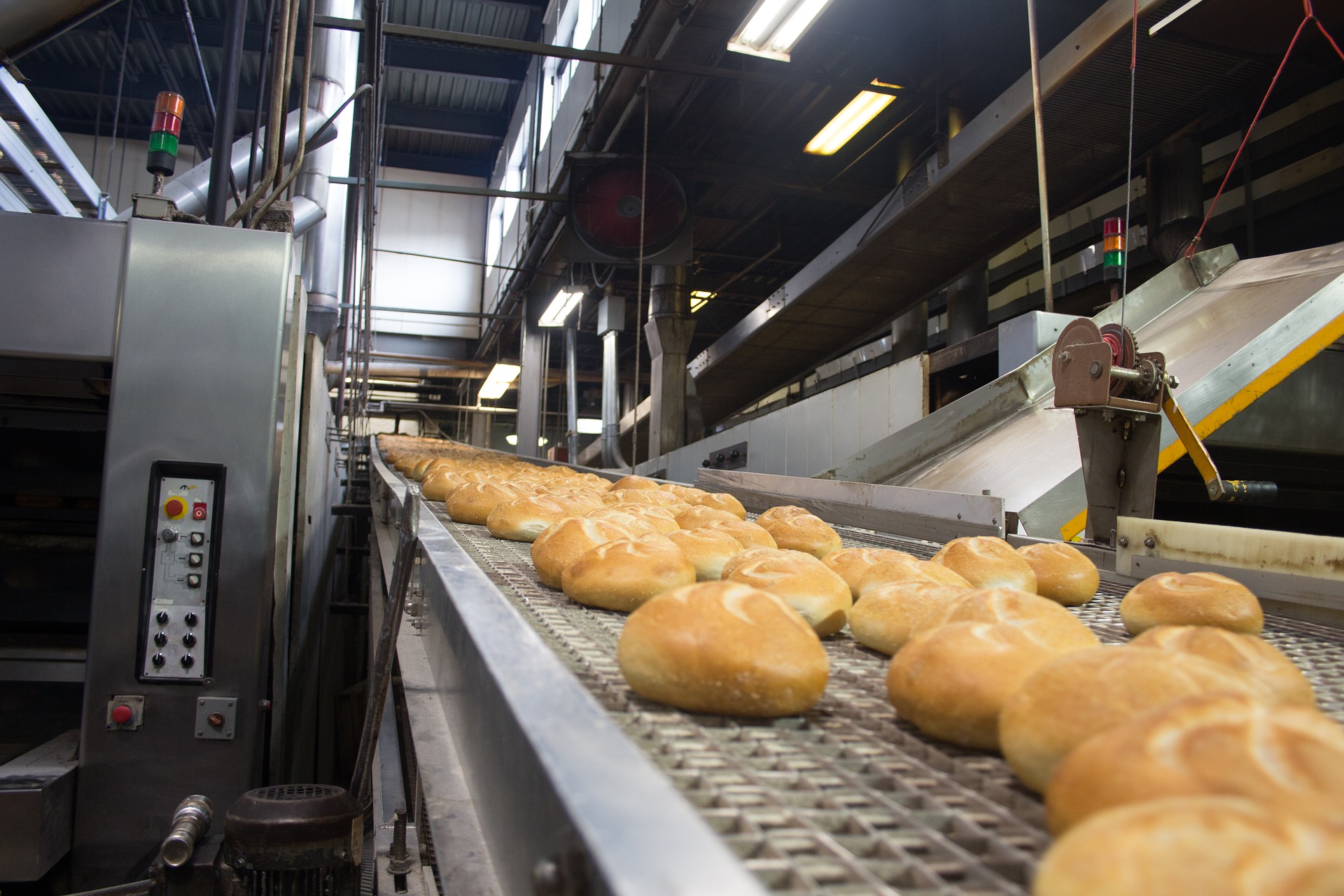 For more than a year, the ISM® Report On Business® has been a numeric tale of the U.S. manufacturing and services sectors — as well as the broader economy — making the arduous ascent from the depths of the coronavirus (COVID-19) pandemic. That journey has been one of success and the growth pains that come with it, most of which persist.
Timothy R. Fiore, CPSM, C.P.M., Chair of the Institute for Supply Management® Manufacturing Business Survey Committee, emphasized that journey during a conference call of reporters on Tuesday. Before discussing a robust Manufacturing PMI® of 61.2 percent in May, Fiore reviewed some of the red-letter months of the pandemic, including the historic lows in April 2020 following the first shutdowns, uncertainty over the sustainability of rising index numbers in June 2020, and an above-60 PMI® in December that came with warnings from Business Survey Committee panelists that price increases, product shortages and logistics constraints are a new normal, at least for a while.
Those monthly business conditions were bricks in the path to May's report, which indicated U.S. factories growth for the 12th consecutive month, a continuing economic recovery — and supply chains still struggling to keep up. "Many long-term supply professionals note that they have never seen shortages and price growth like this and all of their years of experience in the profession," Fiore said. "Rather than a strong headwind, I think we're now fighting through an obstacle course littered with parts shortages, labor shortages, raw-material price increases, high customer demand and transportation disruptions."
ECONOMY WATCH: U.S. manufacturers have tons of demand. The problem is getting enough key supplies or even workers in the wake of widespread shortages. ISM manufacturing index rises to 61.2% in May from 60.7%. No sign economy is cooling off ...

— Jeffry Bartash (@jbartash) June 1, 2021
The environment is challenging, but that was the point of Fiore's trip through recent history: An obstacle course is much more preferable than a fight for survival, which many companies were in not long ago. And current issues like product and labor shortages, higher prices and slowing supplier deliveries are products of an expanding economy, wrinkles that should iron out as the pandemic (hopefully) continues to loosen its grip in the U.S.
"It is a great challenge to have to work through the strong demand, which has no end in sight, frankly," Fiore said.
In the meantime, companies and supply managers will have to overcome the obstacles of sagging employment and continuing price escalation, the dynamics that most dominated discussion after the release of the Manufacturing PMI® data. The Employment Index reading of 50.9 percent was a 4.2-percentage point decrease from April's figure, causing some analysts to suggest it could be a harbinger of the private-payrolls report from ADP and Moody's Analytics and the federal jobs data later this week.
The May ISM Manufacturing index points to industry employment hardly expanding despite sales and new orders booming.

What's going on? More automation and higher productivity? Labor shortages? Employers being cautious and hesitant? https://t.co/taggjaKiJy

— Julia Pollak (@juliaonjobs) June 1, 2021
The labor challenges impacted the Production Index, which fell 4 percentage points to 58.5 percent, its lowest level since the recovery began in June 2020. The Supplier Deliveries Index increased to 78.8 percent, with average lead time for production materials hitting a new high, 85 days, since ISM began tracking such data in 1987. The Backlog of Orders Index reached another all-time high, and the Customers' Inventories Index another record low.
"All indicators are that production cannot meet the demand, and the results are empty shelves, longer lead times and another record backlog month," Fiore said. "There's nothing negative about this report, except for the fact that we just can't hire enough. If the hiring number could have climbed, I think the production number would have come up too, and there would have been a higher PMI®."
The Prices Index "fell" 1.6 percentage points to a still-lofty 88 percent, and the report contained rows of commodities listed as up in price or in short supply, with just one — take a bow, acetone — down in price. In ISM's Spring 2021 Semiannual Economic Forecast, released last month, Business Survey Committee panelists projected that prices would level off over the second half of the year, but there's little relief at the moment.
US mfg activity ticked up in May, holding at a high level via ISM Mfg Index. The survey data also shows that the prices paid index for the sector eased. Is this a sign that the recent reflation trend has peaked? https://t.co/cF19WjAjcF pic.twitter.com/mAQt5npSn0

— James Picerno (@jpicerno) June 1, 2021
Companies' success in passing price increases on to customers, Fiore said, likely won't be evident until second-quarter earnings reports are released this summer. "In the Prices (Index) section, I tend to list aluminum, steel and other things like plastics that are facing price increases," he said. "(For May), I put down that pretty much everything is up in price. … Demand is so strong, and buyers' (attitudes) have shifted to, 'I'll take whatever you can get me and at whatever you're going to charge.' Prices are not slowing down the consumer side at all."
The Report On Business® roundup:
Associated Press: Stocks Rise Following Strong Report on U.S. Manufacturing. "ISM's manufacturing index came in at 61.2 last month, much better than the 60.6 expected by economists surveyed by FactSet. The growth in manufacturing came despite supply shortages that have plagued many manufacturers for weeks, particularly those who require semiconductors. It's the latest piece of economic data that has shown the U.S. economy growing quickly out of the coronavirus pandemic."
"Very strong, but constrained by parts and labor shortages." @IanShepherdson U.S. ISM Manufacturing Survey, May #PantheonMacro

— Pantheon Macro (@PantheonMacro) June 1, 2021
Bloomberg: Gain in U.S. Factory Gauge Belies Labor, Supply Constraints. "The increase in the group's gauge of new orders — just below a more than 17-year high — and the longest delivery times since 1974 indicate manufacturers continue to struggle with materials shortages, shipping delays and difficulty finding skilled labor. Production in May expanded at the slowest pace in nearly a year, the ISM's measure showed, adding to evidence that the persistent supply, transportation and labor-market challenges are constraining factories from reaching their full potential."
CNBC: ISM Manufacturing Index at 61.2, Versus 60.5 Estimate. "Keep in mind that 64.7 (percent) was the number in March, the best level in 38 years," analyst Rick Santelli said. "Even though this is a bit lofty, it certainly has been a bit higher, but this is as expected. Let's go to prices paid: 89.6 (percent) in the rear-view mirror (in April), 88.0 (percent) this month as everyone continues to pay close attention to prices. … And this week of all weeks, especially considering Thursday's ADP report and Friday's big labor report, the employment side was a big disappointment: 50.9 versus 55.1 last month and expectations close to that same level."
ING Think: U.S. Supply Constraints Hold Back the Recovery. "We doubt these labor supply constraints will ease significantly before September and could hold back payrolls growth again this Friday. Given the data shows that customer inventories are at all-time lows, it is clear that manufacturers have pricing power right now — they know their customers are desperate and output cannot keep pace with demand. This all adds to our sense that inflation is likely to be more persistent than the (Federal Reserve) acknowledges right now."
ISM Manufacturing Employment Index fell from 55.1 to 50.9 in May, a cautionary sign ahead of Fri's #jobsreport.

Interesting mechanical note: the share reporting higher employment was roughly the same; it was the shift in share from % Same to % Lower driving the slowdown. pic.twitter.com/VhSELuI9pN

— Daniel Zhao (@DanielBZhao) June 1, 2021
MarketWatch: 'We Are Struggling to Find Employees to Help Us Keep Up,' Manufacturers Tell ISM. "The U.S. economy is recovering so rapidly from the coronavirus pandemic that it's putting a big strain of many companies. They're having a harder time finding materials or workers to fill a record number of open jobs. … Most of these problems are expected to ease once the economy is fully recovered, but it's unclear how long it will take or whether there will be long-lasting side effects such as a higher level of inflation."
Reuters: U.S. Manufacturing Sector Picks Up in May; Work Backlogs Rising — ISM. More than half of adults in the United States are now fully vaccinated against COVID-19, allowing authorities to lift pandemic-related restrictions on businesses. That is whipping up demand across the economy, as is massive fiscal stimulus. There is no sign the supply bottlenecks are easing, even as demand is reverting back to services.
I know my life has changed when I look forward to things like the ISM report. Things are still looking great for US manufacturing! @newmarkjschool #GraduateSchool https://t.co/TPzlDfGg41

— Juliet Jeske (@JulietJeske) June 1, 2021
The Wall Street Journal: Stocks Pull Back After Manufacturing Data. "Institute for Supply Management® said its purchasing-managers index of manufacturing activity picked up in May, registering at 61.2 (percent), versus 60.7 in April. The figure exceeded analyst expectations, as demand boosted new orders. But the report also indicated that the U.S. manufacturing economy is grappling with record-long lead times, transportation bottlenecks, shortages of critical basic materials and worker absenteeism."
ISM's Services PMI® will be unveiled on Thursday, and the Hospital PMI™ on Monday. For the most up-to-date content on the reports under the ISM® Report On Business® umbrella, use #ISMPMI on Twitter.