ROB Roundup: June PMI®
July 01, 2020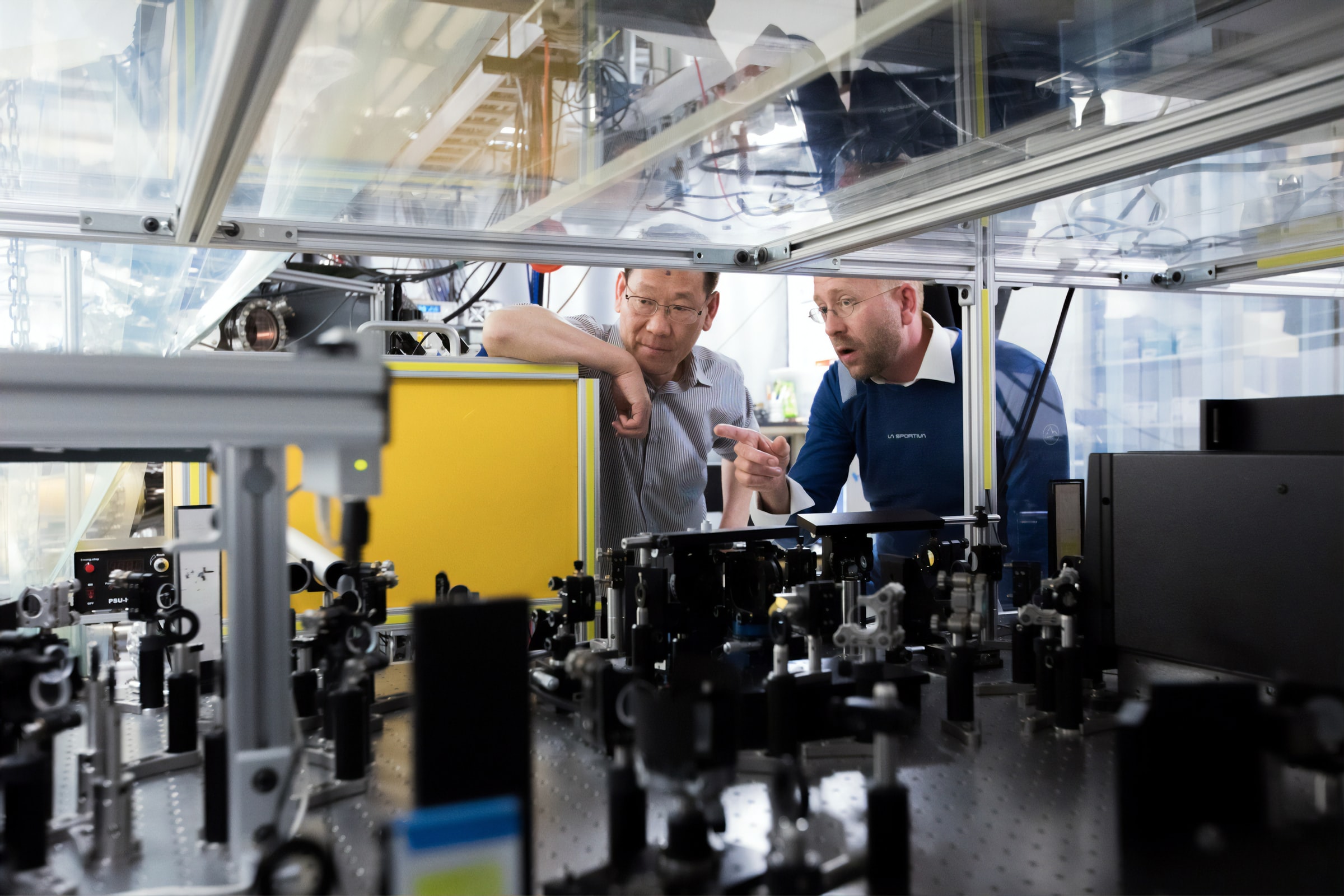 Timothy R. Fiore, CPSM, C.P.M., was a history major in college and has four decades of supply management experience, so when the Chair of the Institute for Supply Management® Manufacturing Business Survey Committee says the coronavirus (COVID-19) pandemic has been "a disruptive event not seen in my lifetime," those words carry authority.
The COVID-19 backdrop on Wednesday was the caveat behind the tempered enthusiasm for a June Manufacturing ISM® Report On Business® that exceeded expectations. Fiore believes that the pandemic's fast-changing dynamics have been so unprecedented, data and information that is authoritative one month can be obsolete the next.
U.S. manufacturers saw big improvement across the board in June. ISM index climbs to 52.6% from 43.1% in prior month. Captains of industry still not growing close to pre-pandemic levels, but it's a good sign nonetheless.

— Jeffry Bartash (@jbartash) July 1, 2020
That said, Fiore emphasized that the composite PMI® reading of 52.6 percent — which signaled expansion for the first time in four months and featured generational-sized gains in some of the subindexes — is an accurate snapshot of the state of U.S. factories as the nation's economy began the second half of the year. However, the specter of rising coronavirus cases in America, which have led to the pause or reversal of reopenings in some states, "cast some doubt on the ability to continue the expansion," he told reporters on a conference call.
He continued, "We've entered an expansion cycle, but the question has always been what it will look like. Will it be a 'V' curve, or (something else)? With some complications in the states that reopened earlier, there's concern that things will slow back down, suggesting it will be a challenge to continue the momentum. There will be issues and disruptions in the manufacturing cycle, but the extent is unknown."
The PMI® data — combined with a June private payrolls report from ADP and Moody's Analytics that included a dramatic revision in the May numbers — was well-received on Wall Street, but analysts extracted positives and negatives from the subindex numbers.
V so far for headline @ISM Manufacturing, which rose to 52.6 vs. 49.8 est. & 43.1 in prior month; new orders surged to 56.4, along with expansions in production, inventories & prices paid…employment still unfortunately in contractionary territory, along with export orders pic.twitter.com/SfOz4vjV4f

— Liz Ann Sonders (@LizAnnSonders) July 1, 2020
For those who like bad news first: The Employment Index, although it had its biggest single-month increase in nearly six decades, remained in strong contraction territory at 42.1 percent. The New Export Orders Index contracted for a fourth straight month, and none of the big six manufacturing industry sectors expanded. The Backlog of Orders Index had slowing contraction, which often indicates that current production is satisfying new order levels — which won't continue if factories are forced to close or limit activity, Fiore said.
"I feel good that the demand side has recovered somewhat," he said. "The issue is that as factories (have reopened), will consumption continue at a level that will allow the PMI® to expand? This isn't a matter of returning to work after a big snowstorm. It's returning to work in communities with issues that are causing concerns about keeping factories open and consumers spending money."
June ISM Manufacturing sentiment index jumped to 52.6 & the forward looking new orders sub-index advanced to 56.4. Good news on restarting of production in autos and aerospace ecosystems at work. Take the good news where one can find it. pic.twitter.com/sYI8LR6PiZ

— Joseph Brusuelas (@joebrusuelas) July 1, 2020
On the plus side, the manufacturing sector's big six industry sectors — Food, Beverage & Tobacco Products, Chemical Products, Computer & Electronic Products, Fabricated Metal Products, Transportation Equipment and Petroleum & Coal Products — "all performed as well (in June) as they have in the last 12 months," Fiore said. And the most positive development for the future, at least for now, might have been in the most closely watched ISM® Report On Business® subindex in recent months: The Supplier Deliveries Index.
Once again, Supplier Deliveries is the only subindex that is inversed; a reading above 50 percent indicates slower deliveries, which typically signals high demand and healthy consumer spending. Recent sky-high Supplier Deliveries numbers, which elevated the PMI®, were primarily due to coronavirus-related supply problems. However, June's Supplier Deliveries Index figure of 56.9 percent was close to "normal."
Additionally, Fiore said that almost all the Business Survey Committee members' comments on supplier deliveries were related to supply chain inputs and not company revenues — the opposite of the previous three months. "That indicates we're moving into more of a demand-driven economic expansion cycle," he said. However, COVID-19 continues to loom.
The Report On Business® roundup:
Associated Press: U.S. Manufacturing Bounces Back in June on Reopenings. "Manufacturing was slumping even before the virus outbreak paralyzed the economy in March. The ISM manufacturing index has signaled contraction in eight of the last 11 months. President Donald Trump's trade war with China had raised costs and created uncertainty that curbed investment, causing the world economy to lose some momentum."
Bloomberg: U.S. Manufacturing Gauge Rises to 14-Month High on Reopenings. The data mark a turnaround from just two months earlier when the factory gauge tumbled to an 11-year low as states closed most non-essential businesses to help contain the coronavirus. At the same time, the level of manufacturing activity, like much of the rest of economy, will probably remain below pre-pandemic levels for some time.
CNBC: ISM Manufacturing Index Higher Than Expected at 52.6. "We saw that Chicago (regional PMI) number disappointed a bit, (but) this does not," analyst Rick Santelli said. "Hop over that magic (50-percent) line: 52.6. We were expecting a number a whisker under 50. … That's the best number going back to April of last year. (The) 56.4 number for the New Orders (Index), what a jump from 31.8."
Inventories rose marginally for the second consecutive month. Yet, stockpiles remain low overall, meaning that additional production will be necessary to meet any increase in demand, according to Timothy Fiore, chair of the ISM® Manufacturing Business Survey Committee.

— Chad Moutray (@chadmoutray) July 1, 2020
MarketWatch: Manufacturers Come Back Strong in June, ISM Finds, But 'It's a Slow Recovery at This Point'. "The big improvement in manufacturing adds to a pile of evidence showing the economy gaining steam in May and early June. Manufacturers haven't been hit quite as hard by the pandemic as businesses such as restaurants and airlines that serve large clusters of consumers. Yet further viral outbreaks and a depressed global economy, that has undercut American exports, are likely to keep manufacturers on a tight (leash) for months to come."
Reuters: U.S. Manufacturing Activity Hits 14-Month High. "The uptick in economic activity follows the reopening of many businesses after being shuttered in mid-March in a bid to slow the spread of the respiratory illness. But the resumption of operations has been accompanied by a surge in coronavirus cases across large parts of the country, including the densely populated California, Florida and Texas, prompting authorities to scale back or pause reopenings."
Purchasing managers reflect optimism but caution:

"While we are seeing signs of an uptick in business activity, it is a slow recovery at this point." -- Chemicals pic.twitter.com/C3GCQlIGYT

— Gregory Daco (@GregDaco) July 1, 2020
The Wall Street Journal: U.S. Stocks Edge Up to Start Third Quarter. "In another piece of surprising economic data, Institute for Supply Management®'s June manufacturing index rose to 52.6 from 43.1 in May. That was better than consensus expectations. … Manufacturing sectors (have) returned to growth in a number of countries, including France, the U.K., Malaysia, Vietnam, Australia and Ireland."
The Non-Manufacturing ISM® Report On Business® will be released on Monday. For the most up-to-date content on the PMI® and NMI® reports, use #ISMROB on Twitter.