ISM World 2021: The Costs of Insufficient Supplier Data
May 18, 2021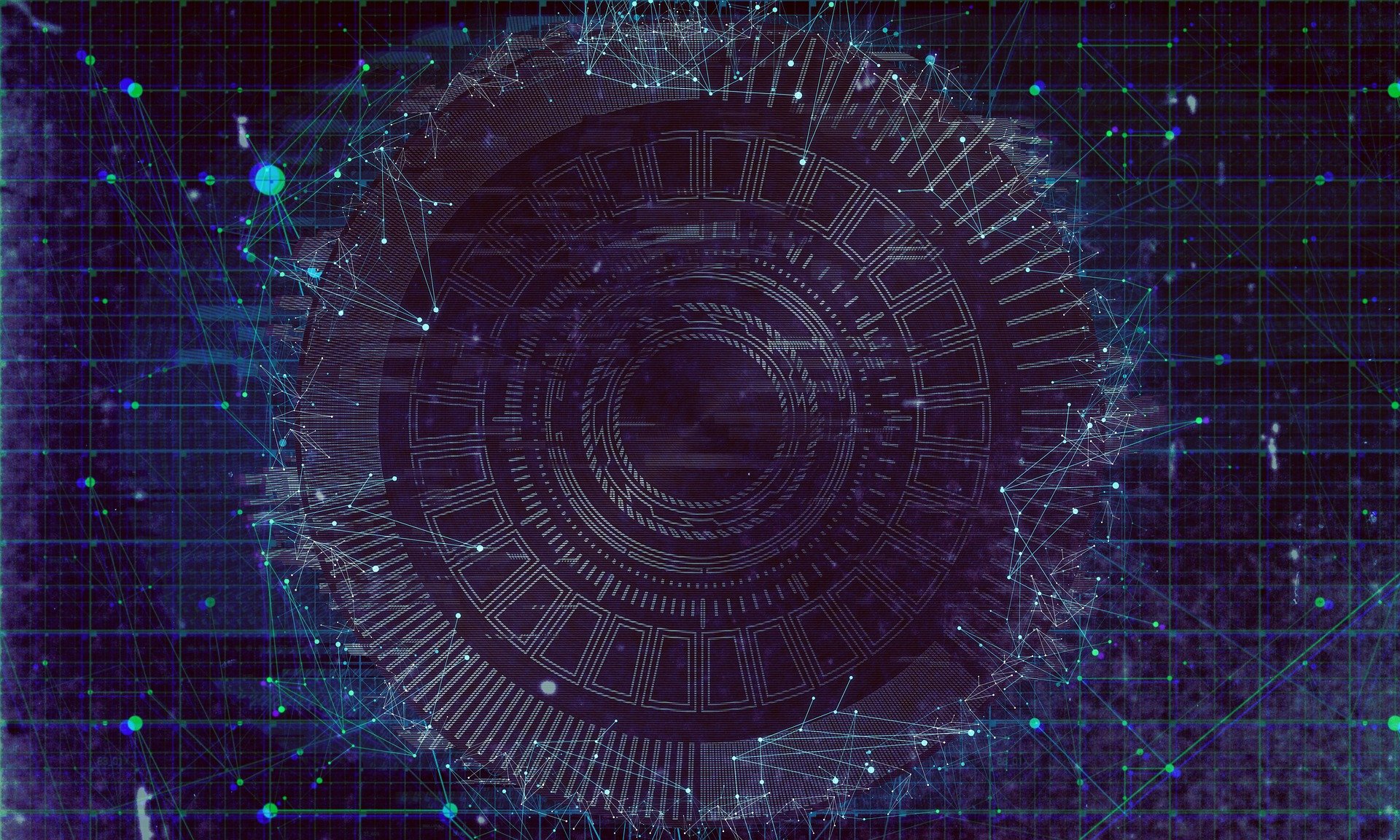 A lack of confidence in supplier data can be an impediment that, if left unaddressed, can metastasize into a crisis during a time of disruption. This became a super-sized lesson for many procurement organizations at the start of the coronavirus (COVID-19) pandemic, said Stephany Lapierre, founder and CEO of Tealbook, a Toronto-based technology platform.
During "The Importance of Supplier Data Quality," a session at the ISM World 2021 Annual Conference on Tuesday, Lapierre and Nathan Richter, senior partner at Arlington, Virginia-based Wakefield Research, cited a survey indicating that 82 percent of procurement leaders found their supplier data inadequate during the pandemic.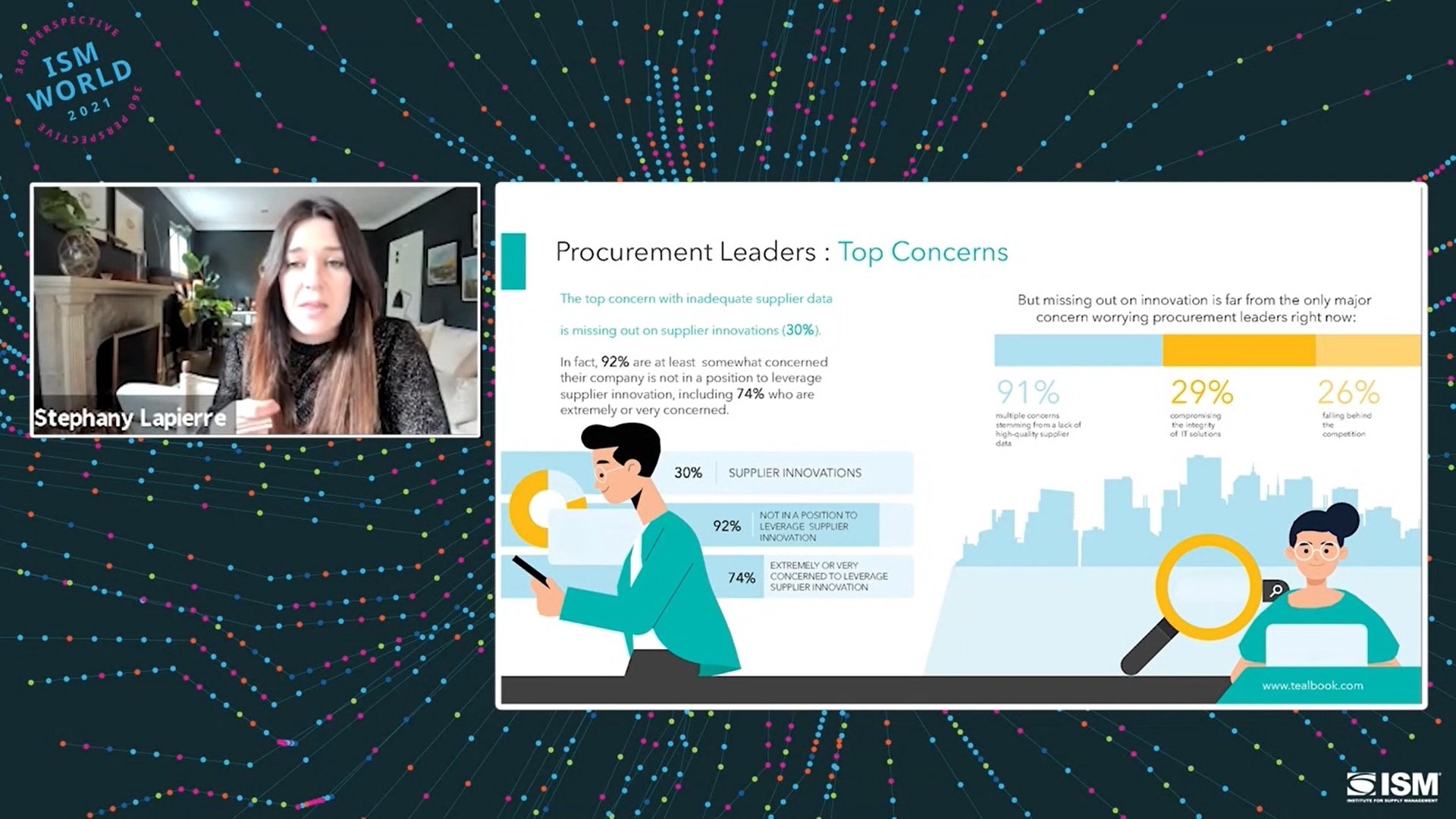 Tealbook founder and CEO Stephany Lapierre discusses supplier data during her virtual session at the ISM World 2021 Annual Conference on Tuesday.
"This research does not surprise me," Lapierre said. "When I ask CPOs today how they feel about the quality and completeness of their supplier data, I smile because this has been a challenge for organizations (for years), and many attempt to solve it themselves. But there are so many data points and systems, it's difficult to aggregate and access it in real time, then use it to make decisions in a crisis."
Perhaps the biggest consequence of inadequate supplier data during COVID-19, Lapierre said: As organizations scrambled for alternate sourcing, many had suitable suppliers already in their bases or networks — even local suppliers — but were unable to find them because they lacked the visibility.
There are everyday benefits to better supplier data, including (1) tapping supplier innovation, (2) supply base consolidation, (3) visibility to diverse suppliers and (4) improved analytics and benchmarking and (5) compliance with environmental, social and governance (ESG) mandates.
Just over one-third (37 percent) of survey respondents, Richter said, indicated their companies had the supplier visibility necessary for ESG compliance. "From a (business) and common-sense point of view, (ESG) is an issue that affects everybody," Richter said. "These mandates are important, and almost every company now has them, but two-thirds of procurement leaders lack the information to comply with them."
Key Takeaways
Among procurement leaders, the top concern with insufficient supplier data is missing out on innovation opportunities.
Falling behind on supplier data can cost time and money. Adding new suppliers involves the finance and legal departments, involves an on-boarding process, and potentially increases risk.
"(Supplier data) technology exists and is easy to use," Lapierre said. "It doesn't have to be a massive investment of infrastructure that must be put in place."
Quote
"It's important to invest in innovation that can impact cost savings and (in other ways). Reduced costs may be very valuable for a company, giving it better margins. But innovation can also contribute to better products and more revenue. If procurement can effectively play a role in that, it massively changes the role of procurement within the organization." — Lapierre