Managing Fleet Replacement in 2021
March 16, 2021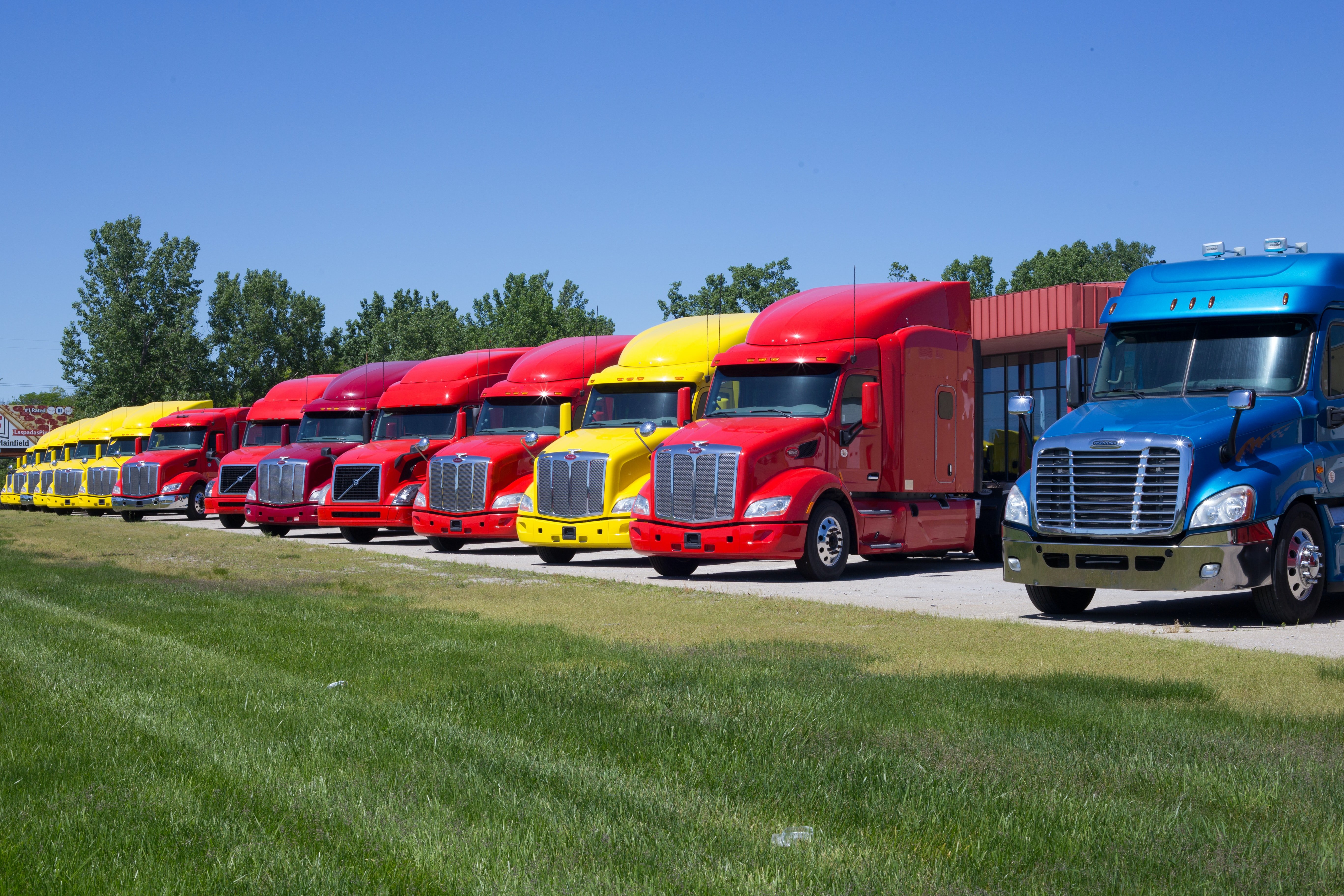 As the uncertain economy of 2021 makes its way through the first quarter, businesses are experiencing uneven patterns of equipment-investment demand due to the market sectors they serve. According to the U.S. Equipment & Software Investment Momentum Monitor from the Washington, D.C.-based Equipment Leasing & Finance Foundation (ELLF), most vertical sectors show increasingly weak momentum after the coronavirus (COVID-19) pandemic stopped investment during the first half of 2020.
The vertical segments that are mostly affected by a halt in consumer mobility, especially aircraft, are most likely to remain weak. Other vertical segments, including Class-8 tractors, other industrial equipment and medical equipment, have potential for a stronger and quicker recovery, according to the ELLF.
The U.S. economy continuing to reopen should spur a strong and quick transportation-fleet recovery. With COVID-19 public-health mandates in place, shipping activity has been more heavily dependent on transporters, meaning more miles have been put on trucks. As a result, truck replacement and acquisition measures are expected to increase in 2021 — and for many companies, they will be a game-changing decision.
Such activities have already begun to pick up. According to data from Americas Commercial Transportation (ACT) Research, a Columbus, Indiana-based publisher of commercial vehicle (CV) industry data and information, North American Class-8 orders in December climbed to the fourth-highest volume ever: They surpassed 50,000 for the second month in a row.
For business owners and fleet operators, how they structure the financing of these replacement units will be a big decision this year.
Truck Wear and Tear
Replacing older trucks has become necessary due to stressed utilization and mileage as compared with newer, more efficient trucks. During the pandemic, e-commerce shipments have skyrocketed, and transportation fleets have accumulated more miles handling the increase in shipments of such items as grocery orders, health and sanitation products and other e-commerce purchases.
Consider, for example, the number of packages generated by Amazon's two-day Prime Day event: Spending increased by 36 percent in the U.S. compared to last year, according to research firm Edison Trends. Prior to the event, research firm eMarketer anticipated that Amazon's total U.S. Prime Day sales would reach $6.17 billion, The Wall Street Journal reported.
Additionally, trucks are projected to play a significant role in the transportation of COVID-19 vaccinations in coming months. Pfizer, one of the companies producing and distributing vaccines, constructed a staging ground with 350 large freezers to serve the transportation of up to 100 million doses, and another 1.3 billion this year.
Keeping Costs Down: Procurement Strategies
As trucks are essential to these distribution channels, organizations are increasingly questioning and scrutinizing the impact the cost of truck operations, fuel, and maintenance and repair has on their transportation bottom line.
Despite the moderate price of diesel fuel, more organizations are changing the life-cycle strategies of their trucks by considering newer units that offer greater fuel efficiency and minimize total cost of ownership (TCO). Fleet Advantage's latest Truck Lifecycle Data Index (TLDI) shows that fleet operators are realizing a first year per-truck TCO savings of US$16,856 when upgrading from a 2016 sleeper model-year truck to a 2021 model. The fuel savings was $5,084 per vehicle.
Along with safety advancements and carbon-dioxide reductions, newer trucks offer improved and upgraded fuel economy, even when fuel prices are low, a critical reason why a fleet should stay modernized.
Business owners and fleet managers are looking for every opportunity to keep costs down and minimize TCO to counterbalance other operational costs and maintain profits. Consider: the increase in e-commerce has caused delivery costs to rise: In October, United Parcel Service announced a nearly 16-percent rise in revenue and an 11.8-percent profit increase in third quarter 2020. However, its large domestic business reported a dramatic decline in profits due to higher delivery costs, as well as a higher head count and $179 million in spending to speed delivery times.
Right-Sizing Fleets
While some companies experienced a great year In 2020, not all transporters realized capital gains, and the economic climate has placed a substantial challenge on their fleet operations and bottom lines.
Many organizations, like distributors catering to restaurants, have had to reduce their fleets because of the decrease in business activity. In fact, more than a quarter (27 percent) of executives polled in the Fleet Advantage COVID-19 Truck Utilization Survey, released in August, indicated they had minimized their fleets. However, industry programs, such as a leaseback program, have been introduced or improved to help organizations scale their fleets appropriately while infusing much-needed funds into their operations.
As the economy begins to rebound, such innovative programs will help businesses right-size their fleet operations, follow their truck procurement strategies, and remain competitive and profitable.