Understanding Supplier Constraints is Critical to Success
July 20, 2020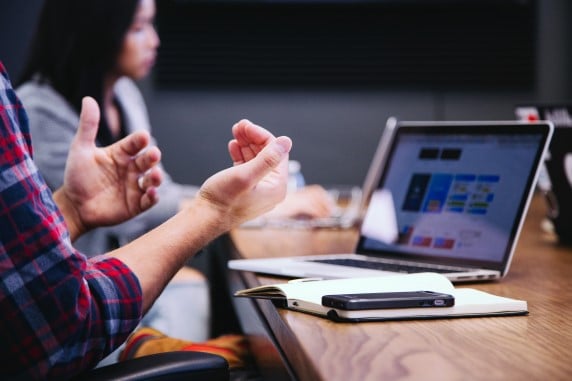 Supplier relationship management has been put to task during the coronavirus (COVID-19) pandemic as companies struggle to source needed parts, manage inventories and more. But organizations that have simply been taking transactional arm's-length approaches to their suppliers are not only "degrading" those suppliers but impacting their own success, says James Gellert of RapidRatings.
Working together with suppliers is more important than ever, says Gellert, who is chair and CEO of the New York-based software-as-a-service (SaaS) technology firm. "How each supplier — as a big part of a company's supply chain — is able to get through this time is going to be a function of the communication, the collaboration and the transparency that the customer and supplier are able to give each other," he says.
To develop that relationship with suppliers, companies must first understand the supplier's situation — its constraints and flexibilities, Gellert says. Most suppliers are small or mid-size private companies. They are typically "thinking about where their company is going for the long term and where it's going in the next week," he says. Such companies are constantly in an internal battle about how a decision they make may help one customer but hurt another. For example, he says, if one customer pushes the supplier for cybersecurity-program upgrade, this may delay another customer-requested project — for months.
"Customers may be causing problems for themselves because they are putting so much pressure on the company, say, for greater cyber security risk," Gellert says. "But they don't realize they are doing so — because they haven't had a dialogue with the supplier, and the supplier doesn't feel a relationship exists where it can communicate that challenge."
Once a customer understands supplier constraints, it also must look at the supplier's financial and core health factors, which speak to longer-term and shorter-term strengths and weaknesses, says Gellert, whose company has conducted two stress tests that look at how companies' financial health and core health are being impacted by COVID-19. "If you're working with a supplier and discern that it has a weakening short-term risk — meaning its financial health is declining but the core health is still relatively strong — that means the supplier is having a liquidity problem, is overleveraged and is experiencing some earnings-performance change."
These are things that a company can more easily address with an impacted supplier, Gellert says. Options include (1) accelerating payments, (2) changing contract terms so receivables are more easily factored, (3) providing a dynamic discounting program or (4) involving it in a supply-chain finance program, he says: "It can mean that the customer buys commodities from Tiers 2 and 3 suppliers on the Tier 1's behalf. They may have a commodity-purchasing program of their own — for example, a steel business buys on economies of scale and they avail the Tier 1's buying power to lower the cost of goods."
Longer-term supplier health issues require companies to take a different approach that may include dual sourcing or reducing the amount of longer-term contracting with the supplier, Gellert says. "Or, you put supplier on notice that this is something they need to report to you on a quarterly basis, so changes in the direction can be monitored," he adds.
"While there are different kinds of things that can be done, if you don't have the insight, you can't know how to help," Gellert says. And no matter what assistance a company might offer a supplier, he says, "it has to start with disclosure, insight, transparency and a relationship based on collaboration."
Communication and collaboration works both ways. Customers also need to communicate information like future order expectations to their suppliers, Gellert says. "If a supplier doesn't see a degradation in orders for the next six to 12 months, that's the kind of information can make or break a supplier today. The more a supplier can rely on and trust what it's hearing from a customer, the more it can make the critical business decisions that can help it get through the crisis.
"If a customer is going to communicate with me as a (supplier) and tell me what its business expectations are for us going forward, am I prepared to trade that information for a collaborative 30-day extension on payments? Every single day — if that is going to help our business. That's really where I'm seeing the more sophisticated companies taking a collaborative view … to determine which suppliers they can have that kind of conversation with and which ones they can't."
Gellert notes that since the pandemic began, there has been improvement in customer-supplier communication and collaboration when more advanced risk management programs are in place. "There always should be decent communication between critical suppliers and their buyers," he says, "but the amount of information that has been exchanged recently is greater than it has been before."