Inside Supply Management Magazine
ROB Roundup: February NMI®
March 04, 2020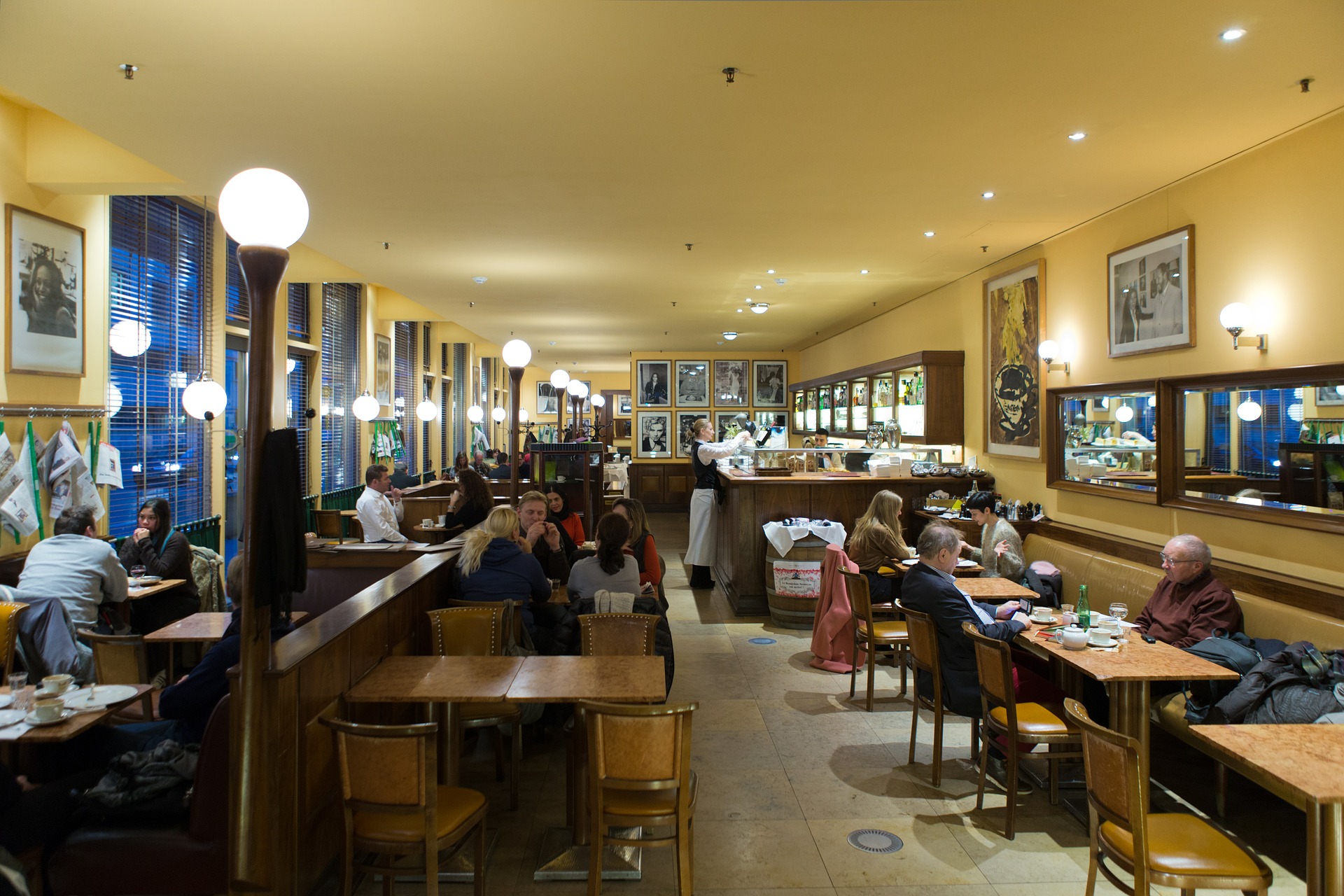 On Monday, this space called the February Manufacturing ISM® Report On Business® "the coronavirus edition." However, it's possible that the outbreak had an even bigger presence in the non-manufacturing report on Wednesday, even though the composite NMI® reading of 57.3 percent, the highest in a year, indicated that the U.S. services sector is in cruise control.
For no topic has dominated survey comments for the Non-Manufacturing ISM® Report On Business® like coronavirus did in February, at least in the 12 years that Anthony Nieves, CPSM, C.P.M., A.P.P., CFPM, has been Chair of the Institute for Supply Management® Non-Manufacturing Business Survey Committee. Considering how much the trade war was embedded in the psyche of the purchasing and supply management community in 2018 and '19, that's saying something.
While #coronavirus has made business conditions "positive, but foggy," U.S. services sector growth was strong in February, according to the Non-Manufacturing @ISM® Report On Business®. The NMI® was 57.3%, the highest since February 2019. https://t.co/aJbS4Te8je #ISMROB #economy

— Institute for Supply Management (@ism) March 4, 2020
While tariffs have generally been a bigger issue in the manufacturing sector, the growing coronavirus concerns are of equal concern among services companies. Two of the biggest reasons: (1) the health care and social assistance industry has been hit by shortages of such medical supplies as surgical masks and gowns and (2) hospitality and transportation companies suffer is people are fearful of going for a night out or traveling.
"Because of the coronavirus, we are looking at major back-orders in masks, gloves, and PPE (personal protection equipment)," wrote a Survey Committee respondent in health care and social assistance. "A lot of the masks are manufactured in China, so not only are we facing a shortage because of the virus, there is a drastic shortage because the masks are manufactured where the virus originated."
ISM Services Commodities in Short Supply: Surgical Gowns (2); Surgical Masks; and Surgical Packs pic.twitter.com/a1HSbkvHk0

— Bespoke (@bespokeinvest) March 4, 2020
As of Wednesday, more than 93,000 coronavirus cases have been recorded globally, with more than 3,200 deaths, including nine in the U.S. In a conference call with reporters on Wednesday, Nieves didn't minimize the threat of a coronavirus pandemic and its human cost, but he said that the services sector should remain resilient, short of a catastrophic situation. "For this sector, all projections continue to be strong," Nieves said. "The only thing that derails growth in this sector is something geopolitical or catastrophic. Well, we are on the verge of something that could be catastrophic if it spreads beyond what we have now. As it is now, the effects (on business) are mostly supply chain related."
(ISM Research is surveying members of the Manufacturing and Non-Manufacturing Business Survey Committees, as well as other professionals, on the supply chain impact of coronavirus. Results are expected to be released this month.)
The ISM Non-Manufacturing (services) Index jumped to a 12-month high of 57.3 in February. This is an encouraging sign for the US #economy. February data is important because it is the first view of potential #COVID19 impact on the economy. Q1 growth might be better than expected. pic.twitter.com/yA6tlYB4TE

— Cetera Investment Management (@ceteraIM) March 4, 2020
The Non-Manufacturing Employment Index increased 2.5 percentage points to 55.6 percent, suggesting that companies added to their workforces in February. That data was consistent with a positive private payrolls report from ADP and Moody's Analytics, released earlier on Wednesday. Still, some economic policy makers are bracing for the outbreak's worst, most notably the Federal Reserve, which on Tuesday instituted an emergency interest-rate cut of 50 basis points, the largest since 2008.
Nieves reiterated his positive outlook for the services sector for at least the short term, citing the New Orders Index reading of 63.1 percent, a 6.9-percentage point increase from the previous month. "That tells us what's in the pipeline," Nieves said, "and that gives us a good indication unless something catastrophic happens between now and the end of the month, we should have the same level of growth at least."
ISM Services spiked to a one-year high, much better than expected.

Remember, services make up about 2/3 of overall economic activity. pic.twitter.com/kpSVw20LeD

— Ryan Detrick, CMT (@RyanDetrick) March 4, 2020
The Report On Business® roundup:
Associated Press: U.S. Services Companies Grow in February. "Services companies added jobs at a faster pace last month than in January while business activity declined, according the survey. Strong consumer spending, a healthy job market and decent pay gains are driving a healthy service sector and broader economy, but businesses have been cutting sales and profit expectations as the coronavirus outbreak spreads."
It also looks like a number of sectors, such as construction and business services, were seeing vibrant demand in February. Which suggests the US economy has some pretty strong momentum heading into the coronavirus situation.
— Patrick Chovanec (@prchovanec) March 4, 2020
Bloomberg: U.S. Services Gauge Hits One-Year High Before Virus Fallout. "A gauge of orders increased to the highest level since June 2018 and a measure of employment reached a seven-month high. While the improvement within service industries is at odds with a setback at factories during the same month, the risk for the economy is that the virus causes consumers to shy away from travel, entertainment and dining out."
CNBC: ISM Non-Manufacturing Index 57.3 vs. 55 Estimated. "This is a really nice number, much better than expected," analyst Rick Santelli said. "We have to go back to February 2019, exactly one year. Once year might not sound like a long time, but keep in mind that ISM services, this particular non-manufacturing number, this series started in 1997. ... (S)o we have much more history, traders are much more comfortable with this number, and it did have a nice bounce."
MarketWatch: The U.S. Economy's Service Sector Grew in February at Fastest Pace in a Year, but Angst Over Coronavirus Grows. "Service-oriented companies that derive most of their sales in the U.S. had been better shielded from the trade fight with China than American manufacturers, but the coronavirus is a different story. The viral outbreak has already hurt tourism, transportation and travel-related businesses and other sectors might soon feel the ill effects. A similar ISM survey of manufacturers indicated that business began to slow to a crawl in February as supply bottlenecks tied to the coronavirus impaired their ability to get parts."
Solid ISM services print ..Nice jump on new orders and exports ..Commentary was also positive even with all the virus references ..Services sector showing its resiliency to exogenous shocks...

— Marco Mazzocco, CFA (@MarcoMNYC) March 4, 2020
Reuters: U.S. Services Sector Growth Accelerates; Private Payrolls Rise Solidly. "(ISM's) measure of new orders for the services industry jumped to a reading of 63.1 in February from 56.2 in January. Order backlogs rebounded last month after contracting in January. Services industries also reported strong growth in export orders in February. 'Clearly that is not going to be sustained when the coronavirus outbreak worsens,' said Michael Pearce, a senior U.S. economist at Capital Economics in New York. "But it does at least suggest the economy was on a stronger footing heading into the crisis.' "
In case you missed the ROB Roundup on the release of the February Manufacturing ISM® Report On Business®, you can read it here. For the most up-to-date content on the PMI® and NMI® reports, use #ISMROB on Twitter.